McDonald's Has Good News For Fans Of Hi-C Orange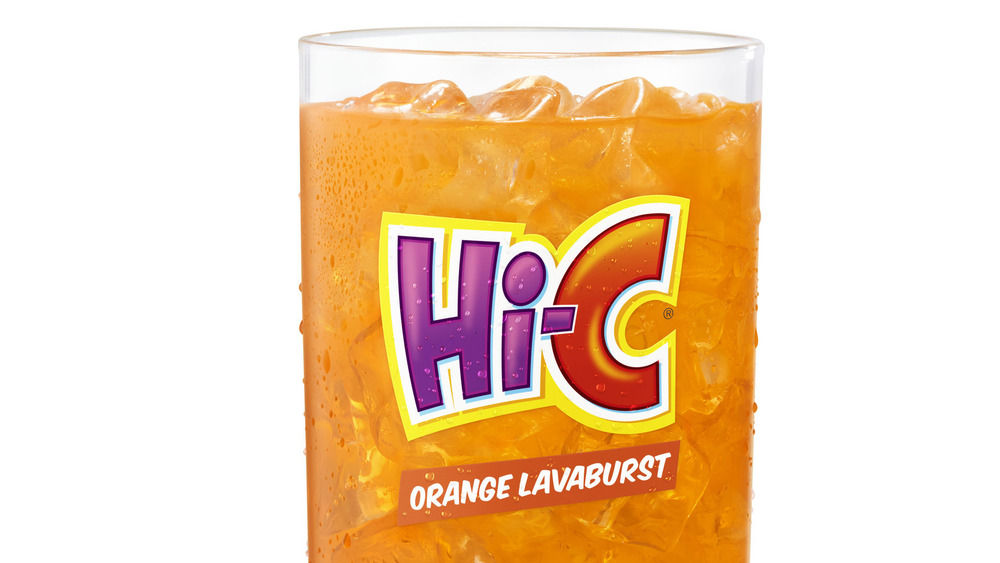 McDonald's
Are your childhood memories of McDonald's filled with Happy Meals, sticky plastic playground equipment, and a bright orange juice drink known as Hi-C? If so, you may have been saddened when McDonald's removed the drink — which had been a staple on the menu since 1955 — from its menus nationwide in 2017. Luckily, there's good news on the horizon. McDonald's just announced in a press release, the return of Hi-C Orange Lavaburst to McDonald's menus, to delight the tastebuds of a whole new generation of Happy Meal lovers and nostalgic adults alike.
The drink will be rolled out across the country slowly, with some locations receiving the drink as early as March, with the goal of having the drink thoroughly rolled out by June (though McDonald's specifies that Hi-C won't be available in every single McDonald's location). To find the closest McDonald's serving Hi-C, diners can go to mcdfinder.com and use the Hi-C Orange tracker tool.
Hi-C's return to McDonald's menus is no coincidence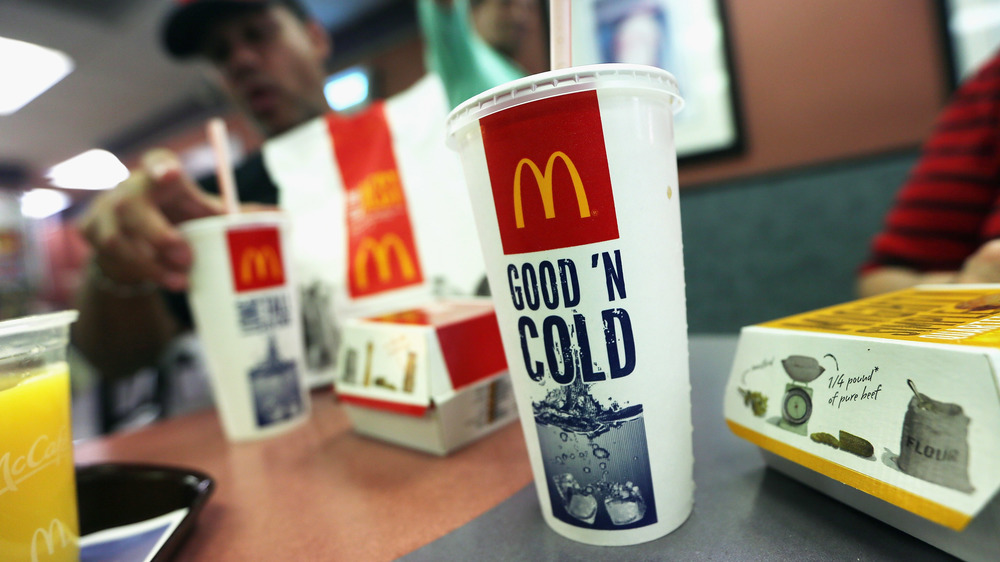 Mario Tama/Getty Images
The return of the fast food chain's Hi-C Orange, is no random occurrence. Like Wendy's spicy chicken nuggets before it, McDonald's Hi-C Orange is returning primarily thanks to the tenacity of a loyal fanbase. Which includes a 2017 Change.org petition, that popped up before McDonald's even removed the drink from all of its restaurants. 
The McDonald's social media manager is quoted in the press release as saying, "WE DID IT! sure, i created the v impressive Hi-C® Orange Lavaburst presentation for my boss, but i couldn't have done it without u all, the real MVPs! ur fandom over the years, countless tweets, and even IRL petitions are what brought Hi-C back. thx again for the pep talk this am and for making it easy to spread this little bit of joy — seeya in the DMs to celebrate!"
The impressive presentation was tweeted out on the McDonald's Twitter account, which includes a 1990s-esque Google Docs slideshow, with lots of absurd clip art. Almost immediately after the announcement, Hi-C fans took to Twitter to celebrate. One fan wrote, "I would like to order one jug of Hi-C, please, to dump all over you, McDonald's Twitter person, in this moment of victory." Another tweeted, "I remember around the time when I finally finished my drive from Indiana to San Diego I went to McDonald's and asked for an Orange Hi-C. Man told me they just discontinued it and broke my soul. This a happy day for me."