Good News For Fans Of Del Taco's Crispy Jumbo Shrimp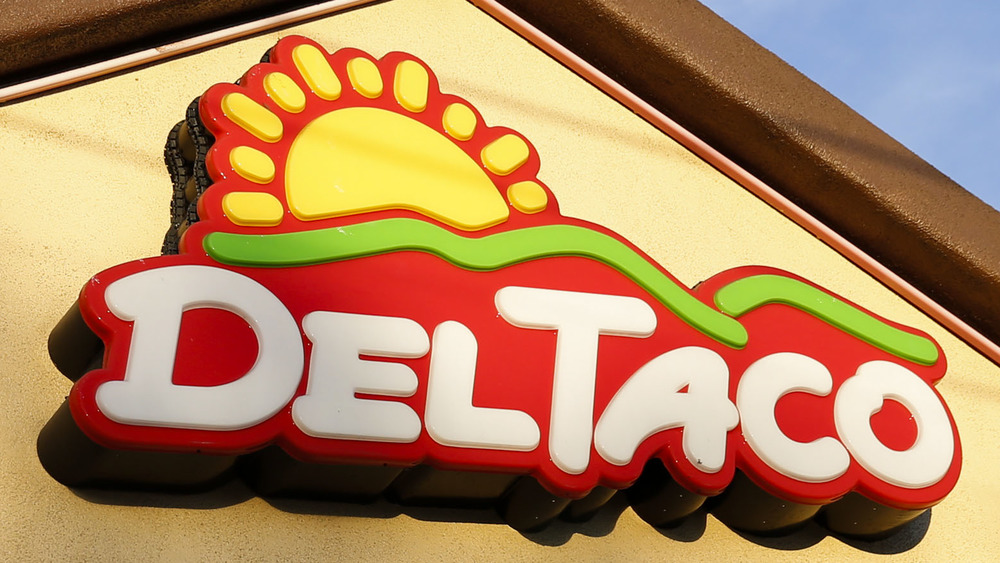 Bloomberg/Getty Images
Del Taco's annual offering of Crispy Jumbo Shrimp is set to return. This year, however, Del Taco is upping their game by introducing a new flavor for the Crispy Jumbo Shrimp, the Honey Mango Crispy Jumbo Shrimp Taco.
According to the press release, the taco will feature all the trappings of the regular Crispy Jumbo Shrimp taco as well as the addition of the honey mango sauce that the Honey Mango Crispy Chicken debuted.
"Our guests really go crazy when we bring back Crispy Jumbo Shrimp each year," Tim Hackbardt, Del Taco's chief marketing officer, raved. "Now that we're adding our hit Honey Mango sauce as one of the Crispy Jumbo Shrimp flavor options, the taste is even more incredible, and we can't wait for our customers to try it out."
The seafood menu includes both crispy shrimp tacos, a crispy shrimp burrito, their beer-battered tacos, and another new addition: an Epic Crispy Fish and Guac Burrito, stuffed with Alaskan cod, house-made guacamole, creamy avocado dressing, and more.
For the rest of the month, you can also take advantage of a series of deals Del Taco has planned. Until February 12, you can get a free crispy shrimp taco of either flavor with every purchase. From the 17th to the 19th, buying the epic fish burrito will grant you a free drink. And the week after that, from the 24th to the 26th, the crispy shrimp burrito will operate under buy-one-get-one-free rules.
Del Taco's ambition grows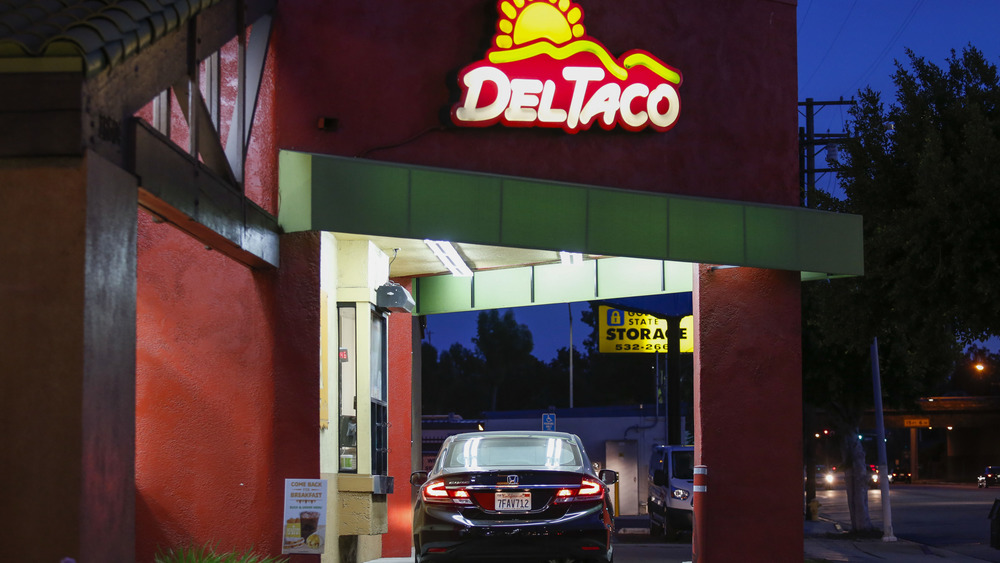 Bloomberg/Getty Images
Del Taco has decided that 2021 will be a year for expansion. In a piece QSR published on February 1, Jeff Little, the senior vice president of development for Del Taco, detailed their Fresh Flex prototype, which, at a glance, appears to be following the trend of the fast food industry toward drive-thru-only franchises, due to the impossibility of sit-down dining during the pandemic. The model will open in Orlando in the summer.
The other sign of Del Taco's all-out aspirations is the creation of the Cry*p Boyz, a boy band built around frontman Crys P, to sing ads with tune like "Bang Bang Bang" (via YouTube).
These efforts and dreams seem to be working as Nasdaq just published a piece stating that Del Taco's stocks were ones worth watching. For the rest of us, however, we have the hallowed Crispy Shrimp Tacos to devour.