Here's How Much Nadiya Hussain Is Really Worth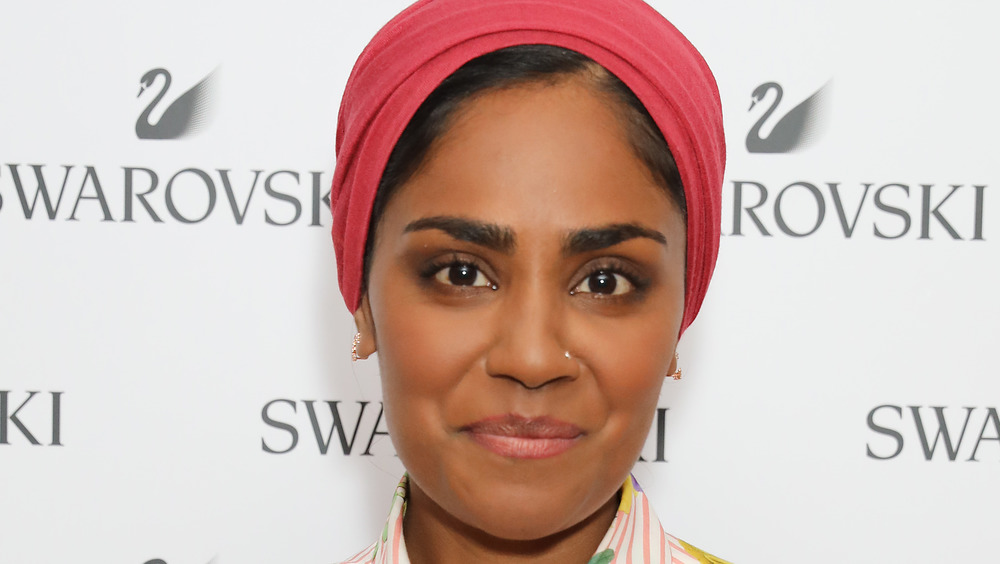 David M. Benett/Getty Images
Win or lose, contestants on reality cooking competitions such as Hell's Kitchen and The Great British Bake Off are thrilled to have their moment in the TV spotlight because they can parlay it into much bigger fame and success. Even Kenneth McDuffie, the very first chef eliminated on the current season of Hell's Kitchen, was propelled into some lucrative business opportunities, including a new cookbook (via YouTube).
We're happy for McDuffie, but Nadiya Hussain is a truly big success story coming out of the ranks of cooking-show contestants. Hussain won GBBO in 2015 and has been busy since, with multiple TV shows and books to her credit (via The Sun). Hussain's shows all started on British networks, although a couple have made it to Netflix in the U.S. Her TV credits include Chronicles of Nadiya, Nadiya's British Food Adventure, Big Family Cooking Showdown, and Nadiya's Family Favourites.
 As an author, Hussain has already penned several books since GBBO: Time to Eat, Nadiya's Kitchen, the children's story and recipe book Nadiya's Bake Me a Story, and the memoir Finding My Voice (via Meaww). She also got a major publisher — HarperCollins — to put out a novel called The Secret Lives of the Amir Sisters (via The Guardian). Already, Hussain has expanded the Amir sisters' story into a trilogy (via Audible). She even baked a cake for the queen's 90th birthday (via Celeb Net Worth). Where has she found the time in the past five years?
With Netflix streaming her show, Nadiya Hussain's net worth should rise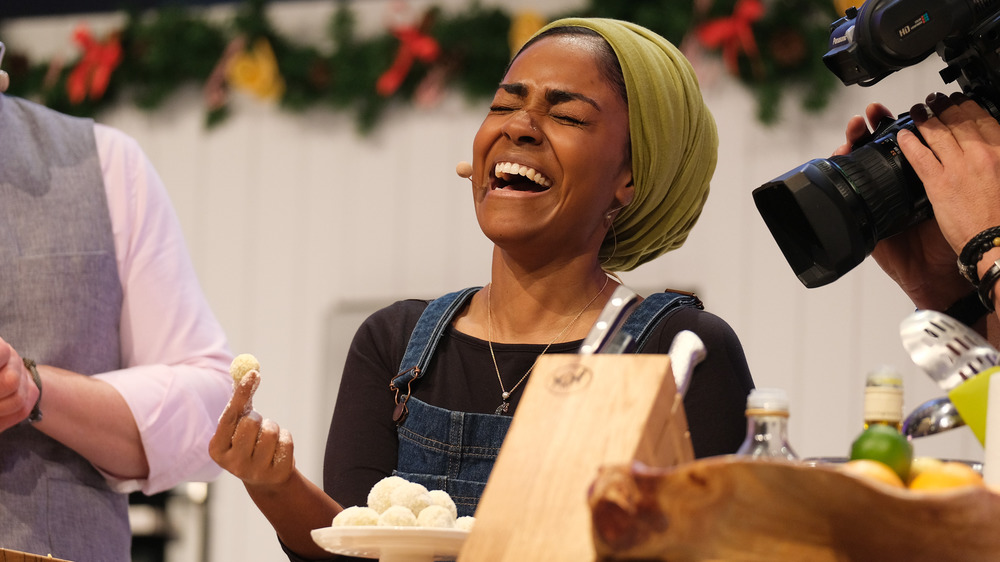 Melmedia/Getty Images
All of Nadiya Hussain's hard work has paid off, according to various estimates of her net worth. We can't know exactly how much money Hussain has, considering that the compensation she received for her many TV and book deals isn't publicly known. Three published estimates of her worth all hover around $5 million, however. The Sun's estimate is highest, at $5.13 million (converting their reported £3.7 million into dollars). Celeb Net Worth has her at $5 million even, and Meaww says $4,455,547, as if they just peeked into her wallet and counted every dollar. Hussain wouldn't make Celebrity Net Worth's top-50 list of wealthiest celebrity chefs, but she's doing all right for herself.
Hussain's net worth might be a little higher than these estimates anyway. Her show Nadiya Bakes just made the jump to Netflix, starting February 12. This is at least the second Hussain show to hit the streaming service. Netflix previously picked up Nadiya's Time to Eat, according to Audible.