Aldi Shoppers Are Loving This Green Apple-Flavored Wine
German grocery giant Aldi is many things. For example, it is known for providing its shoppers with a unique variety of products across several categories at affordable rates. There's, of course, the alcohol section, which has a lot of promising selections. As illustrated by CookingLight, your neighborhood Aldi has several brands on offer, including Wicked Grove Hard Cider and O'Donnells Irish Cream. The icing on the cake? The alcohol section is usually super close to the entrance of the store. This means that you don't need to venture too far to find out what you need. Neat!
Whether you are a fan of wine or like to chug beer after a crazy day, you're in good company here. If you're lucky, you'll come across a seasonal favorite like Christkindl Gluhwein, a delicious mulled wine. And thankfully, if you're a fan of wine, there's good news. Aldi shoppers have recently been raving about Stella Rosa's green-apple-flavored wine. Here's what you need to know.
The Green Apple wine from Stella Rosa is perfect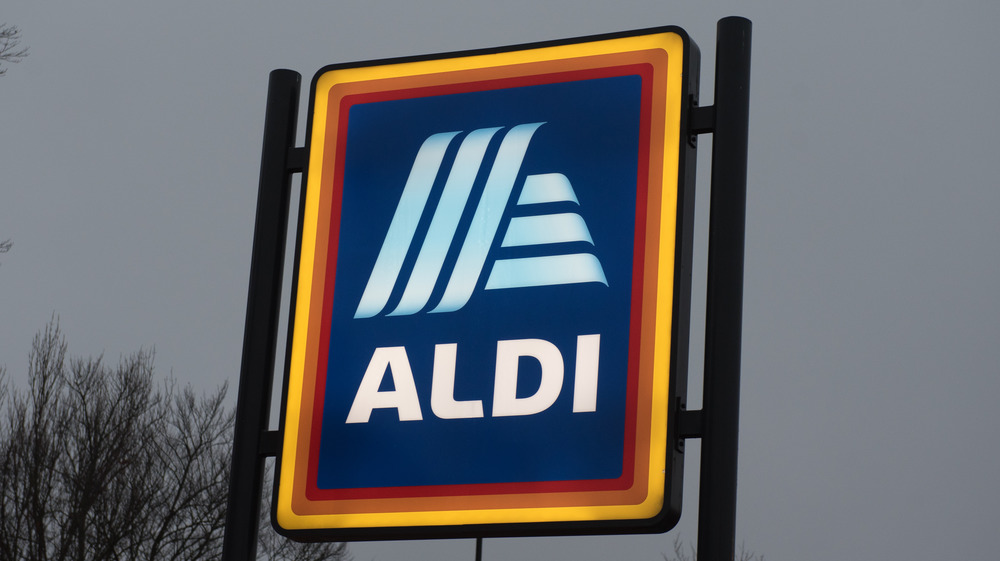 John Keeble/Getty Images
Stella Rosa Green Apple, as per its official website, is a slightly sweet, semi-sparkling wine that's bound to appeal to your palate if you enjoy wine with a slight twist. The brand recommends enjoying wine with Havarti cheese and slices of green apple. Shoppers are rather pleased, to say the least. A fan wrote about the wine on Instagram and said, "I don't like wine of any kind but this flavor was soooo good!" Another commenter wrote that the flavor works really well for summer in particular. 
Stella Rosa, in general, appears to be highly recommended, by the way. A Redditor wrote about how they've managed to appeal to many wine haters with this brand. They wrote, "I've converted so many 'wine haters' with this sweet tasting bottle. It comes in a few flavors too." Sounds about right. Tempted to buy yourself a bottle yet?