This Is Alex Guarnaschelli's Favorite Cookbook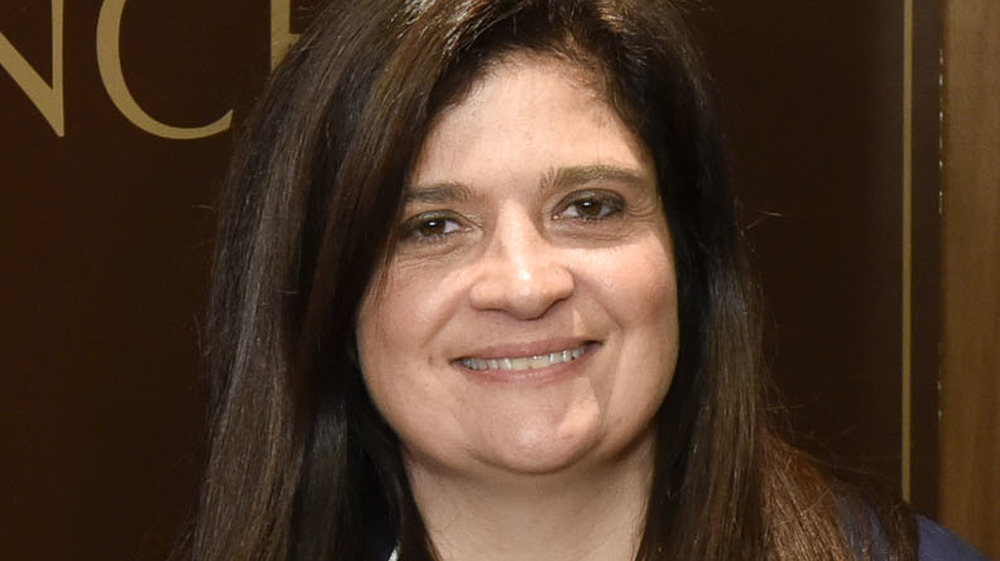 Eugene Gologursky/Getty Images
Cookbooks can be seen as gateways into the culinary world. Whether you're trying to replicate all of Ina Garten's delicious and savory recipes or looking to learn the basics of French cooking from Julia Child, cookbooks can open up a world of flavors for anyone looking to dive into them. A quick scroll down a Google search will have you seeing cookbooks that range from vegan cuisine to Middle Eastern cuisine (and everything in-between). Cookbooks can offer a portal into another culture as they incorporate ingredients that are entirely new, but are mixed in with some familiar favorites. 
Like most folks, chefs are known to have cookbooks that they gravitate toward and sometimes pull inspiration from. Many chefs grew up with parents who loved to make home-cooked meals using cookbooks, adding a layer of nostalgia for their go-to cooking references. This is a sentiment that famed chef and TV personality Alex Guarnaschelli can relate to when it comes to Dione Lucas' cookbook.
Guarnaschelli reveals that Dione Lucas wrote her favorite cookbook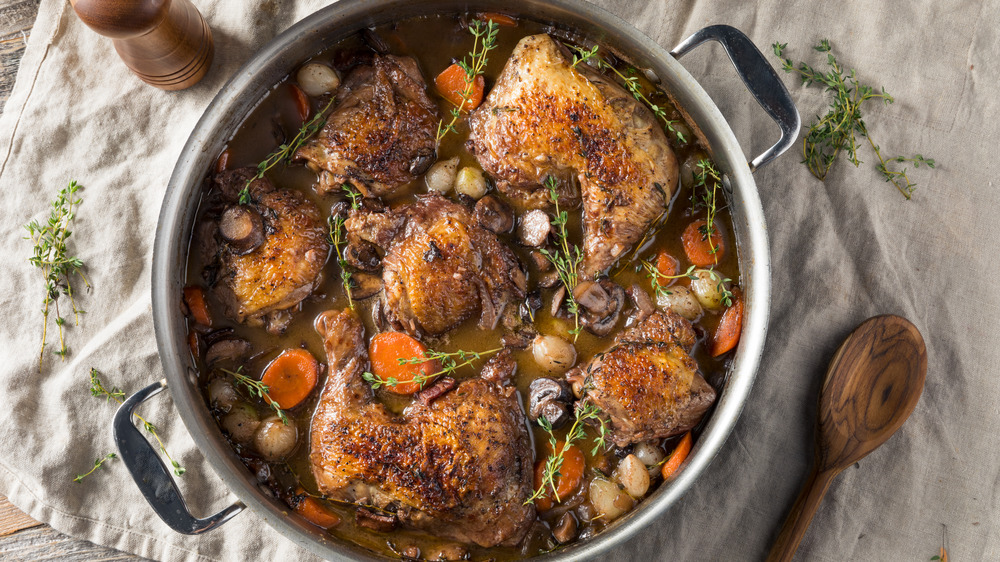 Shutterstock
In a tweet shared to her personal Twitter account, the Chopped judge revealed that Dione Lucas' 1982 cookbook is "literally my favorite cookbook of all time." The revelation came about when a fan tweeted Alex Guarnaschelli and fellow chef Giada De Laurentiis asking about a cookbook that divided the recipes into menus that fell under themes like "spring dinner [and] summer feast." Being the top chef that she is, Guarnaschelli came in for the save and said that it was Lucas' The Gourmet Cooking School. 
On her website, the Supermarket Stakeout host cites why this cookbook in particular is one of her all-time favorites. She explains that one of her favorite aspects about the book is that it is "broken into menus" and lists a plethora of creative French recipes that force cooks "to think about food and [the] progression of flavors in a meal." Another reason Guarnaschelli loves this book? Her mom. According to the chef, her mom used to "religiously" cook recipes from this book when she was growing up.