Here's What People Are Saying About McDonald's New Chicken Sandwiches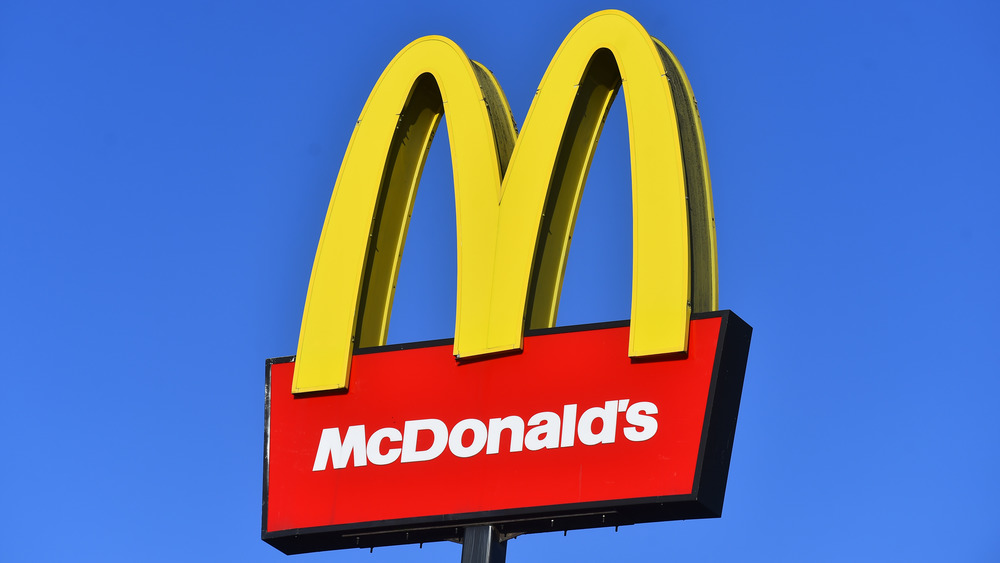 Nathan Stirk/Getty Images
Since the first proverbial shot was fired in the chicken sandwich wars with the momentous introduction of Popeyes' super-crispy chicken sandwich in 2019, fast food lovers and chicken sandwich aficionados have welcomed a slew of new offerings from some of their favorite chains. Fast service establishments like Wendy's, KFC, Burger King, and BurgerFi have jumped in with their own take on the classic chicken sandwich. 
Recently, fast food giant McDonald's threw their hat in the ring with their latest menu offering, the Crispy Chicken Sandwich, which was added to their menu on February 24. According to The Takeout, McDonald's loyalists have been waiting to see what the Golden Arches would be creating for quite some time. The new chicken sandwich, which is replacing the spot left behind by the restaurant's now-defunct Southern Style Chicken Sandwich, comes in three varieties — classic, spicy, and deluxe. With all the buzz and hype around the chicken sandwiches, many are asking if they stack up to the competition.
McDonald's new chicken sandwich has been getting mixed reviews
The Chicago Tribune cites that McDonald's chicken sandwich entry to the pseudo-war is long overdue. In the past, the publication ranked its older iterations of the chicken sandwich to be somewhat salty and dry representations of a chicken sandwich. However, this time, McDonald's new Crispy Chicken Sandwich offering surpasses the older sandwiches tenfold. "As advertised, the meat is genuinely juicy and tender, with none of the dry and almost chalky-tasting bites of the previous versions," Chicago Tribune attests. They also say that while the sandwiches are much better, McDonald's isn't necessarily surpassing what other competitors are doing. 
The Washington Post, on the other hand, found that the three sandwiches weren't up to par, naming it last in a comparison between McDonald's, Wendy's, KFC, Chick-fil-A, and Popeyes. The Post called the classic version a "dupe" for Chick-fil-A's classic sandwich but cited that the spicy sauce in the Spicy Crispy Chicken Sandwich version did have an unexpected kick. The Takeout agrees with this assessment of the spicy sandwich: "Most fast food restaurants serve a PG-rated version of spicy, but McDonald's dares to be bold and is pushing PG-13 levels of burn."
Now, if you're thinking that eating one of the three chicken sandwiches will help you maintain your health goals, Men's Health says otherwise. They note that nutritionally the chicken sandwiches (which is basically the same sandwich dressed differently) aren't totally bad, but there are suspicious amounts of unnecessary sugar found in the chicken, bread, and sauces.