Why Taco Bell Stopped Selling Shredded Chicken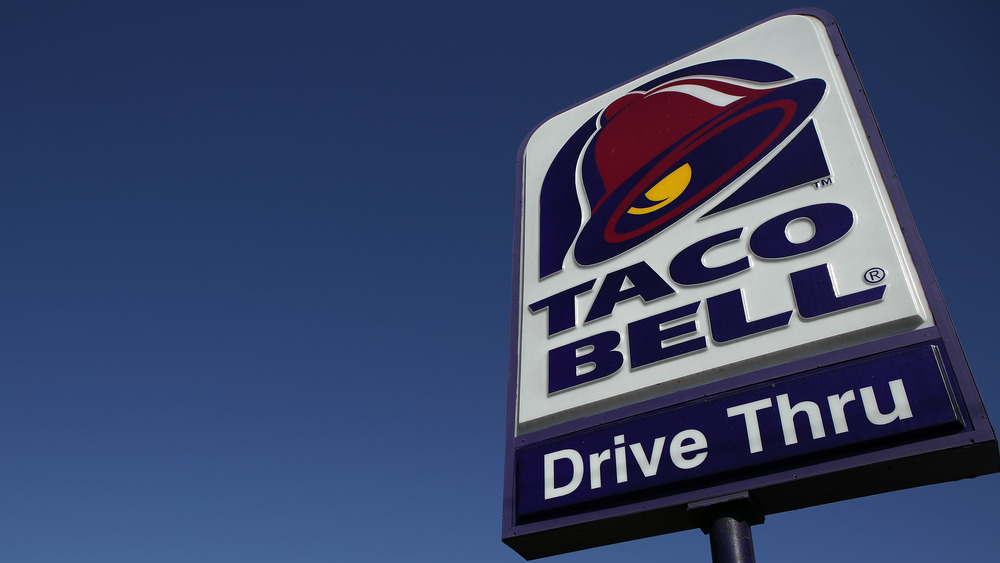 Bloomberg/Getty Images
Taco Bell may have been around since the 1960s, but the menu at the Mexican fast food joint is constantly evolving. There are plenty of fan-favorites that have come and gone over the years, like the Double Decker Taco, which was essentially two tacos for the price of one, or the admittedly gimmicky Cool Ranch Doritos Taco (via Chowhound). Or there's also the beloved but now gone Verde Sauce, still mourned by its most devoted fans. And who can forget the famous Nacho Fries, the spicy potatoes that came with a side of cheesy queso for dipping? That product took years of development, but after some ups and downs, it's still available at some locations.
One of the most recent things to be removed from the Taco Bell menu is its shredded chicken. No longer offered at the national chain as of November 2020, according to Taco Bell, shredded chicken's departure as an ingredient leaves only two chicken entrees (the Chicken Quesadilla and the Chicken Chipotle Melt) for diners who want poultry instead of beef. Here's the real reason why Taco Bell decided to cut its shredded chicken from the regular menu.
Taco Bell is trying to streamline its menu
The Taco Bell menu is nothing if not extensive. But in recent months, the restaurant has realized it may have become a little too extensive, putting a strain on individual restaurants. In a 2020 press release, Taco Bell President Mike Grams explained that the decision to remove certain menu items — like the shredded chicken — was part of an effort to make the chain's processes more efficient. 
Ultimately, streamlining the menu is meant to make a faster and more pleasant dining experience for customers, and also maybe keep the menu as cheap as possible. As of November 5, 2020, all dishes made with the shredded chicken, including the Shredded Chicken Soft Taco, Shredded Chicken Burrito, and Shredded Chicken Quesadilla Melt, were taken off the menu permanently.
Other items that were removed were the Mexican Pizza and Pico de Gallo (via Yahoo!). Taco Bell realizes that getting rid of these items may disappoint some people but the chain promises it's for the best. "While we know fans may be understandably sad to see some of their favorites go, this evolution of our menu truly paves the way for fresh new ideas," Grams said in the 2020 press release.