The Reason Ludacris Never Learned How To Cook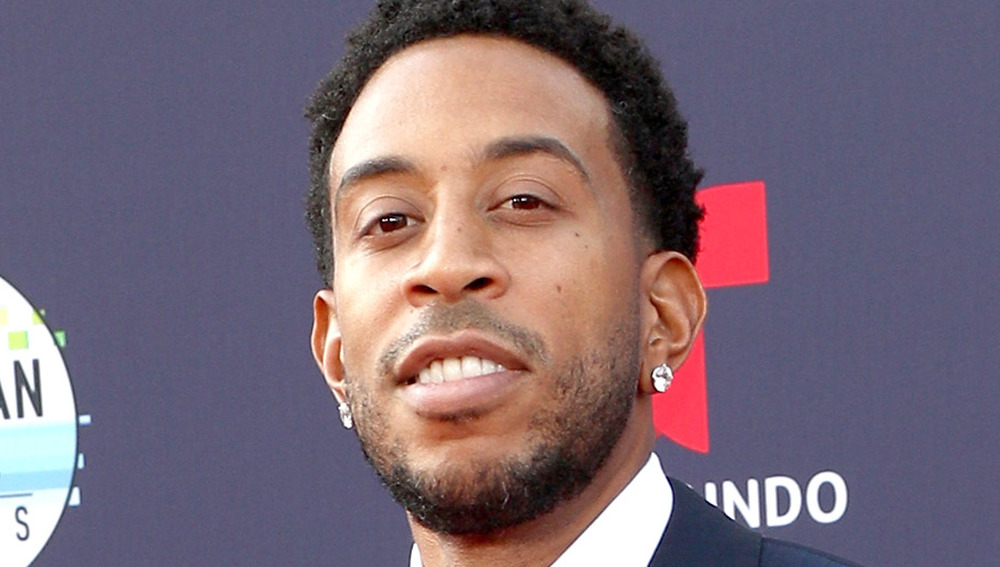 Frederick M. Brown/Getty Images
Cooking can sometimes be challenging for many reasons. Whether you are short on time or feel some type of way the moment you start thinking about chopping an onion, cooking is often seen as a necessary evil. For some, like three-time Grammy-winning rapper and actor Ludacris, spending time in the kitchen is something they would much rather avoid. 
In an interview with Billboard, The Fast and the Furious actor admited that he simply just doesn't want to be in the kitchen. He revealed that busy men like him "don't want to take 30 minutes to an hour to cook." However, the performer has seemingly changed his mind becasuse he's now starring on the Discovery+ cooking special Luda Can't Cook. On an episode, the rapper teamed up with Meherwan Irani, the executive chef of Chai Pani, to learn how to make Indian cuisine. Ludacris also revealed to Billboard why he hasn't learned to cook until now.
Ludacris admits that he leaves all the cooking to his wife
The Chicago Crusader reported that Ludacris is well-aware that of the many talents he possesses, cooking is definitely not one of them as he "can't cook a lick." He explained to Billboard that growing up, his mom wasn't necessarily the best cook, but her cooking skills having improved over the years. Because of this, he lovingly has ceded all control of cooking duties to his wonderful wife. Ludacris said that his wife Eudoxie, who hails from West Africa, has her own way of doing things and is a tremendous home cook. 
The executive producer of the show, Will Packer, seems to echo Ludacris' sentiments on his cooking, admitting to the outlet that he also would not eat anything Ludacris has made. But of all the cuisines out there, why did Ludacris choose to learn how to make Indian meals first? The Chicago Crusader cites that Indian food is one of the rapper's all-time favorite cuisines. Ludacris first tried Indian food when he was traveling and has been in love with it ever since.