Guy Fieri And Amanda Freitag Agree, This Was The Worst Tournament Of Champions Randomizer Challenge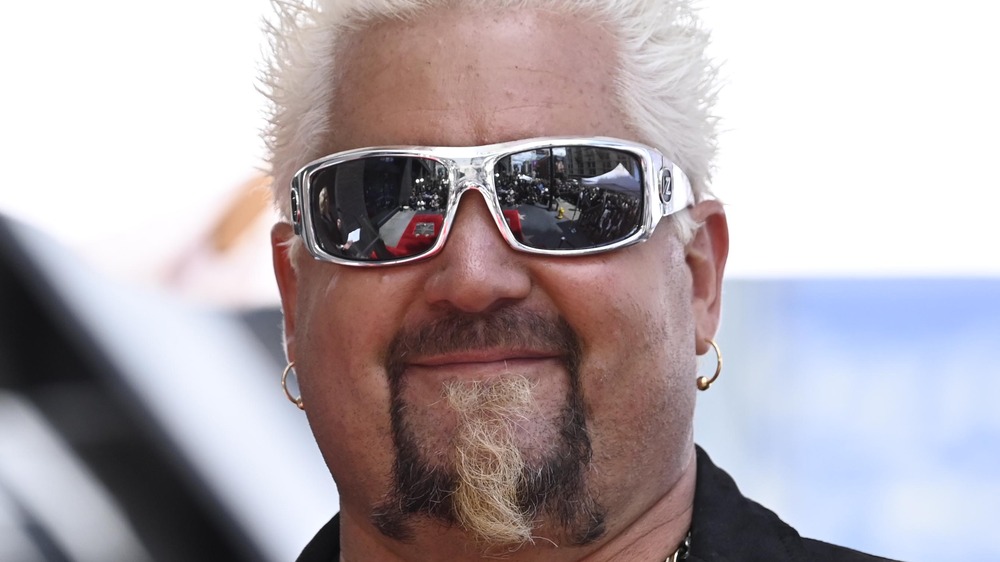 Frazer Harrison/Getty Images
It's no secret that Guy Fieri loves to cause chaos in the kitchen. The Food Network Star winner often throws a wrench in the plans of the chefs competing on his game show Guy's Grocery Games, challenging them by limiting the number of ingredients they can work with or sticking them with a budget that is sometimes only in the single digits (via E Online, Food Network).
However, as BroadwayWorld notes, when it comes to the Tournament of Champions, Fieri enlists the help of a randomizer machine to choose a protein, vegetable, and piece of cooking equipment for the 16 well-known competitors to use in their head-to-head matchups, as well as the style and amount of time they have to whip up the dish, and it certainly is not holding back for the second season of the competition series. 
After two sets of play-in games, round one of the competition series officially kicked off on Sunday, March 21 and continued last night with three head-to-head matchups. According to FanSided, four seed Cat Cora took on five seed Michael Voltaggio on the West Coast side of the bracket, while his sixth-seeded older brother Bryan Voltaggio was pitted against three seed Christian Petroni on the East Coast side. The episode also featured a second East Coast matchup between top-seeded Amanda Freitag and eight-seed Tiffani Faison, who may have gotten the worst set of parameters so far.
Amanda Freitag and Tiffani Faison faced a major challenge with the randomizer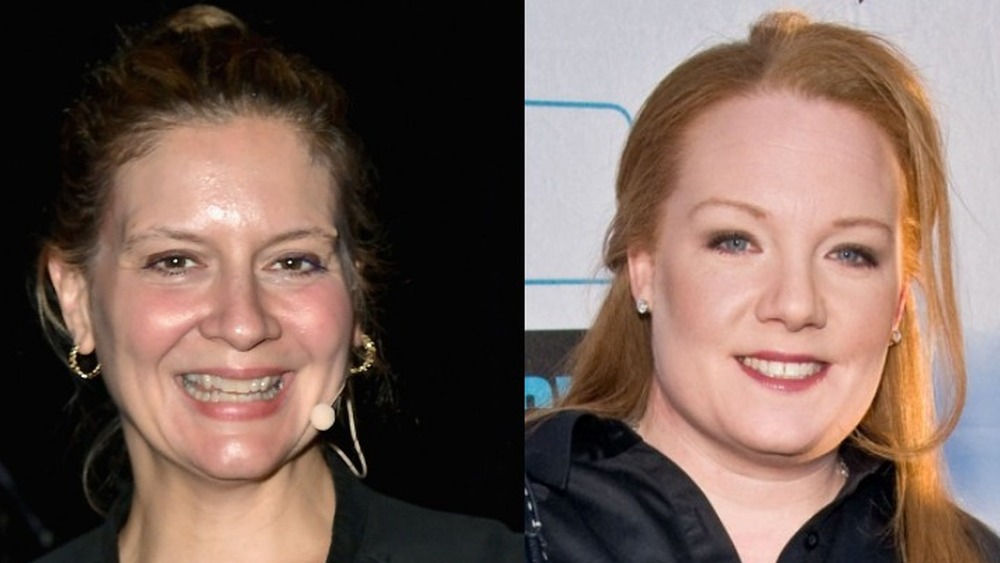 Gustavo Caballero, Timothy Hiatt/Getty Images
Chefs Amanda Freitag and Tiffani Faison certainly know their way around the kitchen, though the randomizer machine made their cooking experience significantly more difficult in last night's episode of Tournament of Champions. The ladies were served up the following set of parameters for their head-to-head battle: mussels for their protein, cabbage for their produce, and "grilled" as their style of cooking. The randomizer also landed on an air fryer for the piece of equipment they had to use while creating their meal, and gave them 45 minutes to make it all in — a combination that, according to a tweet from the official Food Network Twitter account, Guy Fieri dubbed, "The worst d*mn randomizer of the tournament," (via Twitter).
Freitag had similar sentiments to her own challenge, tweeting back that they were, in fact, "THE WORST!" (via Twitter). Other Twitter users, such as @phoefling questioned just "how random" the randomizer machine is since both Freitag and Faison expressed that they did not want mussels or the air fryer before they were ultimately chosen. (via Twitter).
If you're not caught up on Tournament of Champions, don't worry, we're not going to spoil anything. But hopefully, the result of the blind judging, which Freitag previously admitted was her favorite part of the competition, didn't bust your bracket!