The Biggest Coconut Mistake You're Making, According To Nadiya Hussain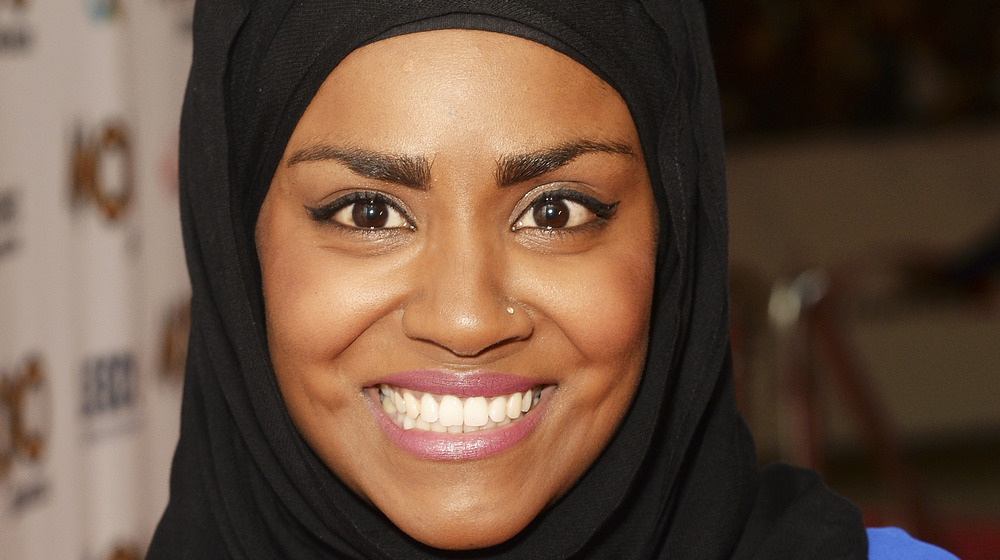 Dave J Hogan/Getty Images
Baking is what introduced chef, television personality, and cookbook author Nadiya Hussain to the public. She was a contestant — and eventual winner — on the sixth season of The Great British Bake Off (via Nadiya Hussain), so it only makes sense that she'd return to her roots with her new-to-Netflix cooking series, Nadiya Bakes.
In the very first episode, "Classics with a Twist," Hussain crafted a version of a traditional Victoria sponge cake, incorporating tropical flavors such as mango and coconut to add her own flair to the jammy British favorite (via Christina's Cucina).
Hussain places mango slices on the base of the cake pan then sprinkles toasted desiccated coconut over top before pouring in the batter. While some fans may interpret toasting the coconut pieces as an unnecessary extra step, or even just something to make the dish more appetizing on camera, Hussain urges them to reconsider. She even outright states in the episode that eating untoasted desiccated coconut is "no different than eating the wood chips in my rabbit's hutch."
In order to hint at the tropical flavors within her mango coconut cake, Hussain finished off the recipe by drizzling mango puree and adding an extra sprinkle of (toasted, obviously) desiccated coconut to the top of the cake.
Why bother toasting the coconut?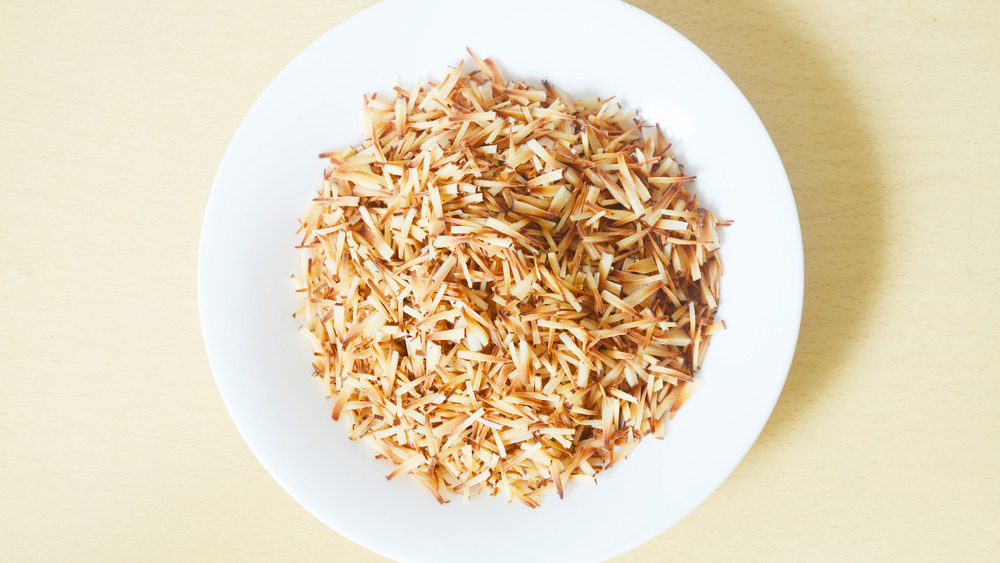 Shutterstock
According to Baker Bettie, toasting your coconut — whether you're using desiccated coconut, like Hussain does, or whether you've gone for larger flakes — brings out some of the nutty flavors in the ingredient. It's the same reason you should always toast any nuts you use in a recipe, to really enhance the flavor and level up your dish (via Smitten Kitchen).
Toasting also changes the texture, making it a more pleasant addition to a variety of dishes. Baker Bettie suggests that toasted coconut could be used simply to top dishes such as cupcakes, or could be spread within cake layers for a bit of extra flavor. Hussain's recipe uses coconut in multiple ways, both baked in with the batter as well as sprinkled over top for decoration.
If you're committed to following Hussain's recommendation and are set on always toasting your coconut before use, there are a few different ways to achieve that perfectly toasted finish. One of the most common is to simply heat them in a pan on the stovetop, keeping an eye on them until they turn a golden brown (via My Baking Addiction). However, it's also possible to coax out that flavor by microwaving the desiccated coconut in 30 second increments, or by baking them for a short period of time in an oven that's set at 325 degrees Fahrenheit (via My Baking Addiction).