Robert Irvine Just Threw Shade At Hell's Kitchen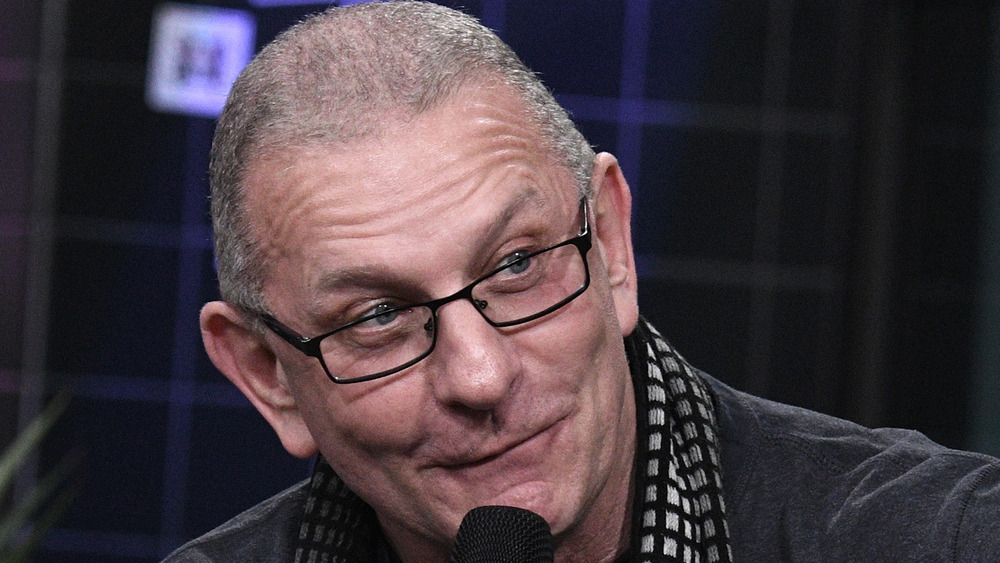 Gary Gershoff/Getty Images
Celebrity chefs like to pick fights with Gordon Ramsay. Who can say why? Ramsay is such a humble and polite chef who treats the contestants on his shows with nothing but respect. Well, this may be true when he hosts Master Chef Junior. Otherwise, Ramsay seems to attract the animosity of his peers in the celebrity chef world with his abrasive personality, leading to a number of notable feuds. For example, nice-guy chef J. Kenji López-Alt has called Ramsay out repeatedly on Instagram and other social media for perpetuating a toxic environment in restaurant kitchens.
Recently, chef and TV host Robert Irvine took a jab at his fellow Brit. Irvine was on Twitter, promoting a trivia contest that would air with Restaurant: Impossible on April 8. A couple of fans on Twitter were excited to hear about the contest, complete with a chance to win some of Irvine's own FitCrunch bars. One of these fans tweeted that she had lost her remote. "I need to remember it's directly after Hell's Kitchen," said the Twitter user, who calls herself Sarah. Irvine took Sarah's reference to a Ramsay show as an opportunity to throw a little shade.
"Sarah, no worries we're way better lol and no made-up drama," Irvine tweeted. "Just real people. Join us one week and hang out, play trivia. It's cool."
What would Gordon Ramsay say in response to Irvine's jab?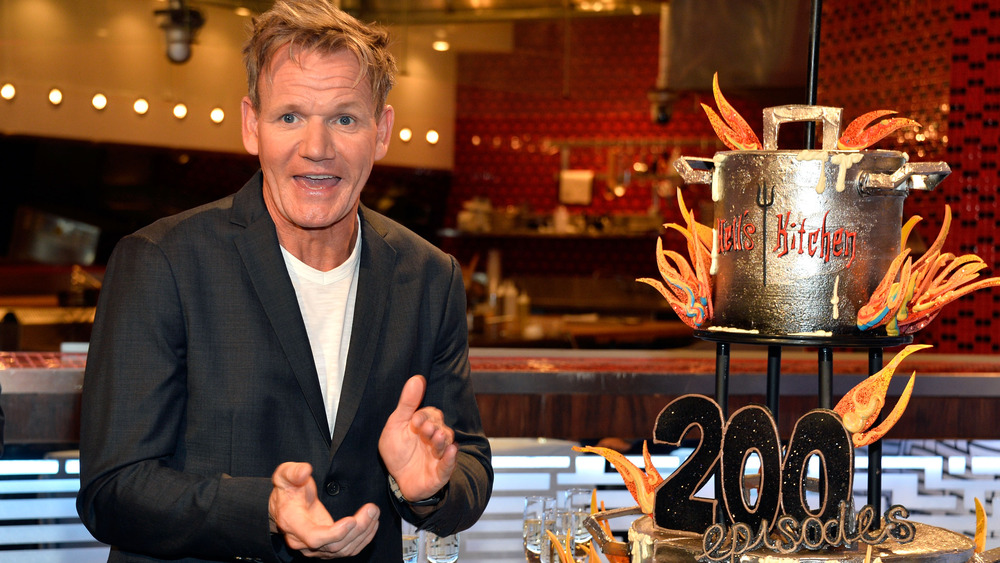 Frazer Harrison/Getty Images
What might Ramsay say in response to Irvine's jab at Hell's Kitchen? For one, it's hard to imagine that the professional chefs competing in the current season of Hell's Kitchen would accept Irvine's statement that they aren't "real people." The winner of season 19 will get a real job, too – head chef at Hell's Kitchen Lake Tahoe (via IMDb). Also, we assume the contestants didn't pad their resume, the way Irvine did in 2008 (via The New York Times). Irvine temporarily lost his job at the Food Network after he falsely claimed that he was a personal chef to a U.S. president and that he had helped make Prince Charles and Lady Diana's wedding cake.
Restaurant: Impossible has been on the air for quite a long time, first appearing on the Food Network in 2011 (via The Queensland Times). It's been so long, in fact, that Irvine has maybe forgotten that the formula for his show was taken directly from Ramsay's Kitchen Nightmares: Famous chef swoops in to try to save failing restaurants. The Queensland newspaper, in fact, called Irvine's show a "blatant rip-off" of Ramsay's Kitchen Nightmares.
There might be a moral here for Irvine about how chefs in glass kitchens shouldn't throw pots and pans. But then we'd have to acknowledge that Ramsay literally throws pots and pans (via Insider), so we'll just call it even.