People Think Season 19 Of Hell's Kitchen Might Be The Best Of The Series. Here's Why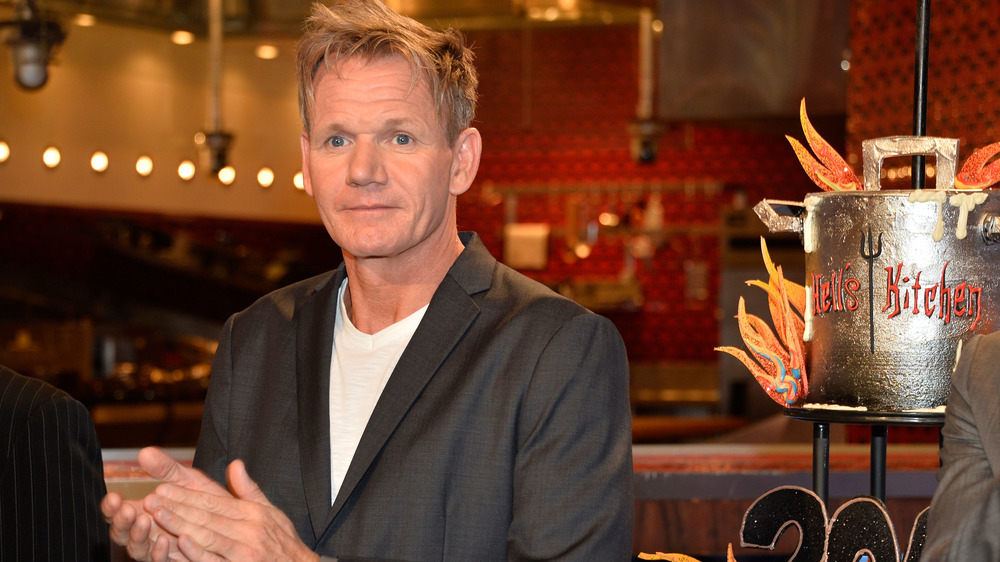 Frazer Harrison/Getty Images
Straight outta hell, it's baaack!! Can you believe it's been 19 seasons already for Hell's Kitchen? Although for all of the numerous chefs who couldn't stand the heat and were sent out of the kitchen, it probably seemed like an eternity at the time. Yes, Gordon Ramsay's...shall we say, a wee bit difficult to work with. It's not called Hell's Kitchen because of his mild and pleasant demeanor, after all. And yet, as Fansided speculates, we just might be seeing a "kindler, gentler" Gordon this time around, if preview videos do not mislead. Although Ramsay is, in fact, conducting what may amount to the world's toughest job interview, what with the winning chef being offered a position at his Lake Tahoe Hell's Kitchen restaurant, it seems that age may have mellowed him to some extent. Or not. Worth watching to see, though, isn't it?
Plus, what with the ongoing threat from COVID-19 and the numerous restaurant closures, many of these permanent....well, it will be nice to experience even a virtual peek into a restaurant kitchen, since the whole dinning out experience is something we've all been sorely missing. Still, if there's one main reason why season 19 is set to be the best one yet, it all boils down to, as they say in the real estate biz, location, location, location.
What's so special about the Hell's Kitchen location this season?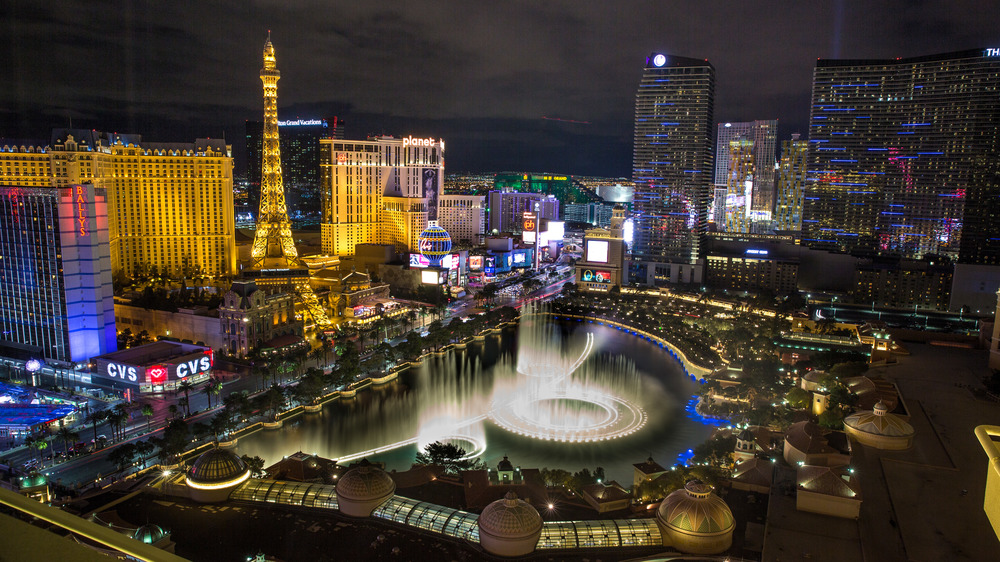 George Rose/Getty Images
So where is season 19 taking place, and why is it such a big deal? Because it's Vegas, baby! This time around, what happens in Vegas won't stay in Vegas. Instead, we'll all get to experience it vicariously, and who could ask for a more exciting setting than Sin City? The city itself supplies drama enough to rival any of Ramsay's kitchen antics as well as plenty of background glitz and glamour. As the Las Vegas Review-Journal points out, the show was actually filmed in the good old pre-COVID days of 2019, so just like those Progressive Insurance radio ads (via Radio Advertising Bureau), this long-delayed season of Hell's Kitchen is bringing us the "Sounds [and sights] of the Old World."
Plus, what is Las Vegas synonymous with? Casinos, of course, and casinos mean shows, and shows mean special guests galore. Will we catch a glimpse of Criss Angel, perhaps, or maybe Penn and Teller? We will definitely get to see Imagine Dragons' Dan Reynolds as a dinner guest, as well as Lisa Vanderpump with her hubby and her Pomeranian. (Puffy Vanderpump, alone, would be worth tuning in for.) Hell's Kitchen goes to Vegas — this is must-see TV, for sure!