Giada De Laurentiis Uses A Surprising Pasta For This Lasagna Hack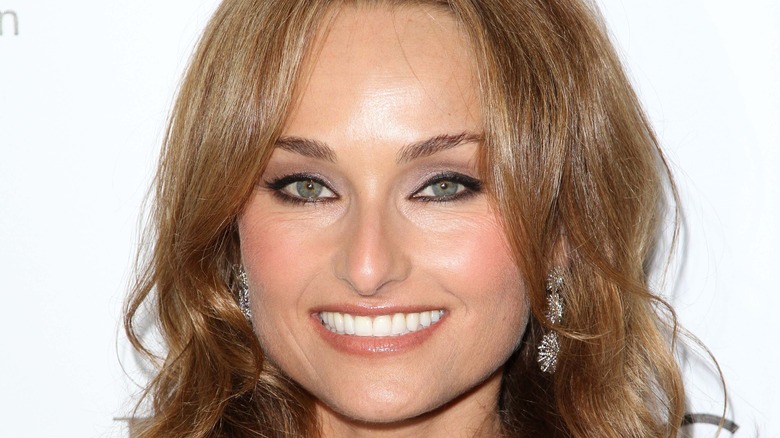 Shutterstock
Lasagna is one of those meals that can be really difficult to make and make right. And for good reason, lasagna needs a lot of love and care to create those deliciously sumptuous layers of cheese, meat, sauce, and delicate ribbons of noodles. But it is without a doubt a real crowd pleaser. It's fancy enough to serve at your sister's baby shower, for Christmas Eve dinner, or at a somber funeral luncheon. According to YouGov, lasagna is the second most popular Italian dish, favored across generations with Baby Boomers leading the way.
Per Taste of Home, a traditional lasagna can take close to two hours to prepare and bake. It is quite the time commitment. Enter the fabulous Giada De Laurentiis — the celebrity chef with Italian roots and California savoir faire. De Laurentiis knows her way around an Italian recipe, as she demonstrated during her visit to the boot-shaped peninsula with Bobby Flay to film their Bobby and Giada in Italy series. But De Laurentiis may have shared with us the hack of hacks for making the perfect lasagna without compromising on taste, but definitely saving you a bit of time. Her trick may seem a little surprising and unconventional, but it may also leave you wondering why you didn't think of it on your own.
De Laurentiis uses raviolis in this lasagna recipe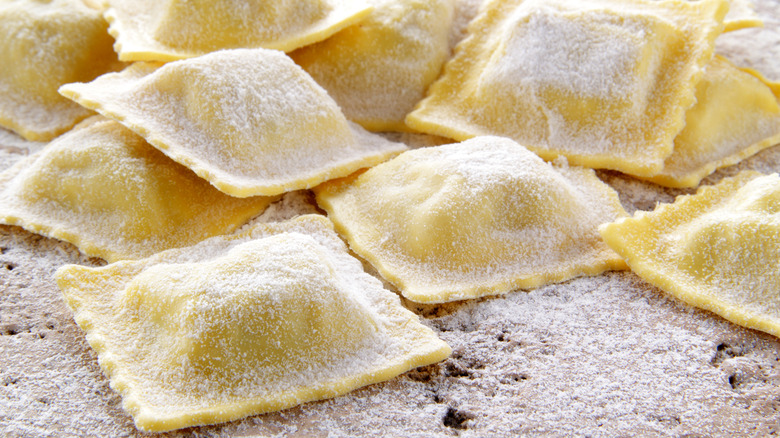 Shutterstock
Giada De Laurentiis' lifestyle site Giadzy shared on its Instagram account that you can make your lasagna using ravioli and it doesn't take away the comfort of this dish or that savory and cheesy taste. "Picture this: lasagna, but instead of a pasta and ricotta cheese layer, you use cheese ravioli. Boom. It's amazing. Grab the #recipe in the profile link," the video caption reads.
De Laurentiis' recipe uses sauce from a jar, frozen raviolis, a couple of different types of cheese, and some spicy sausage. It's truly a no-fuss dish. But here's the thing: You still get the layers, just with the ravioli taking the starring role and supported by the layers of meat, sauce, and cheese. Cooking time is just shy of a half hour.
We always say the proof is whether or not there is anything left on your families' dinner plates and from the sound of the comments, De Laurentiis has hit it out of the park with this one. One of her Instagram followers wrote, "The Ravioli Lasagna is a family favorite. We love trying different flavors of Ravioli." While another asked a very real question: "How am I supposed to stick to my diet when it see this?!" This quick lasagna hack is definitely one to try out on a busy weeknight. Thanks, Giada!