The Reason Giada De Laurentiis Adds Ricotta To Her Lemon Almond Muffins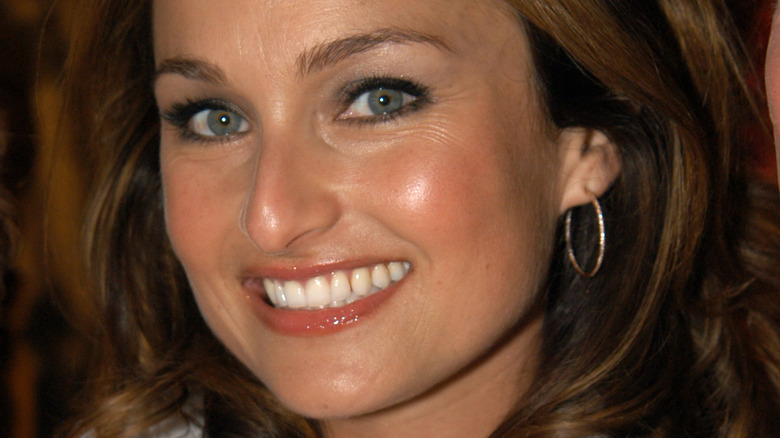 Shutterstock
Lemons are an important ingredient when it comes to the recipes Giada De Laurentiis serves up, especially as spring gets into full swing. From her lemon spaghetti to her lemon risotto — and everything in between — De Laurentiis is a huge fan of this citrus fruit. In fact, when asked about the staples you can always find in De Laurentiis' pantry, the co-host of "Bobby and Giada in Italy" told Cooking Light, "You're probably thinking I would say garlic or olive oil, but for me, it's lemons. I use their juice or zest to bring out the flavors of almost everything I make. Lemon juice is fat free and full of clean flavor, and it's especially useful for lighter dishes."
So, it should come as no surprise that lemon would also play a starring role in De Laurentiis's Nona's Lemon Almond Ricotta muffins. The combination of the lemon and almond flavors sounds like just what the season epitomizes — freshness and light. But it's not these ingredients that have us talking. Nope. It's the ricotta cheese De Laurentiis adds to her muffin mix that has set our imaginations into overdrive with wonder and has us asking what purpose this dairy product might serve in this baked good that has us salivating.   
It adds moisture, texture, and flavor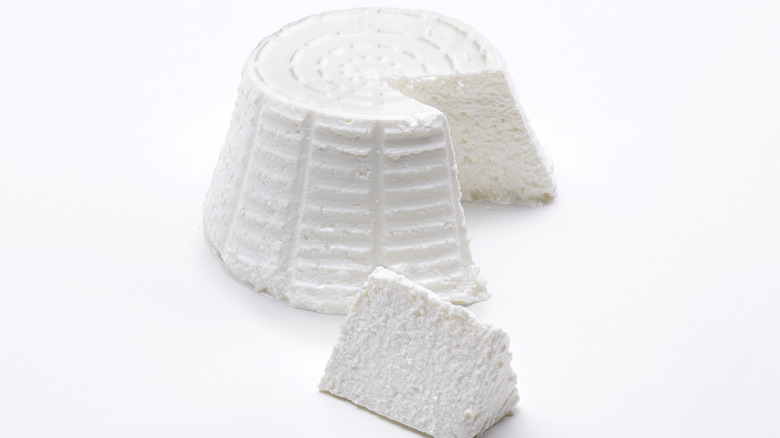 Shutterstock
So, why does the cookbook author add ricotta cheese to her lemon almond ricotta muffins? On her website, Giada De Laurentiis explained, "These muffins will make your house smell amazing as they bake. Ricotta gives them a very tender crumb, and the combination of almond and lemon make them taste like sunshine." Per Our Everyday Life, ricotta cheese is made using whey-filled liquid. This in turn makes it perfect to add moisture, texture, and flavor to your baked goods.
Yahoo! notes that it is common practice to use a dairy-like yogurt or sour cream to create moist cake or baked bread products. The outlet goes on to explain that the reason ricotta cheese works so well is because it is "mild and milky," and with the type of moisture ricotta provides this muffin, you will not have to worry about them being dry. Not to mention ricotta is protein-rich, making these lemon almond ricotta muffins the perfect food to take you from breakfast to lunch without any hunger pangs. We can envision making these aromatic babies and eating them up with a nice cup of coffee or tea each morning — the perfect way to mark the beginning of spring!