Linguini Is Always Better With This, According To Giada De Laurentiis' Aunt Raffy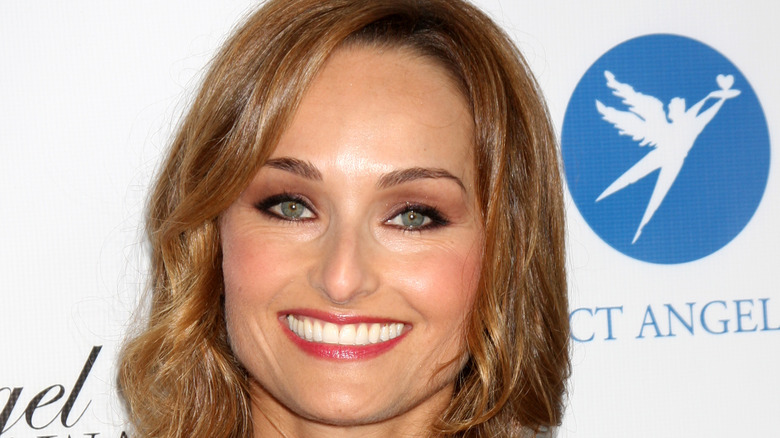 Shutterstock
Linguine — or linguini — is one of those pasta varieties that seems to taste good with pretty much anything. A standard tomato-based sauce, browned butter, or some hot, seasoned olive oil are all easy, tasty options. But if you've only been cooking it the same one or two ways, it might be time for you to switch things up.
Luckily, we have some experts on the subject of delicious Italian pasta recipes to thank for brightening our horizons. Giada De Laurentiis and her Aunt Raffy gave some input into different pasta types and their favorite ways to enjoy them. But their preference for preparing linguine just might surprise you (via Food Network).
According to De Laurentiis' Aunt Raffy, "Linguini is always better to make with fish." While seafood variations of linguine — perhaps with a clam sauce, like in this NYT Cooking recipe — are definitely common and popular, cooking the pasta with fish might seem a little daunting.
How to cook linguine with fish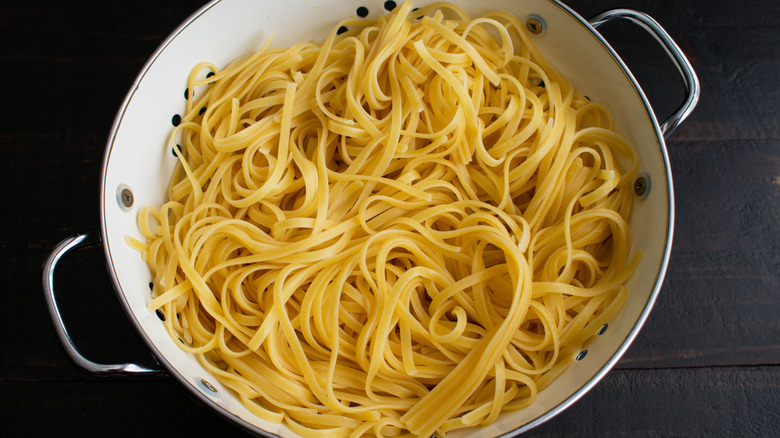 Shutterstock
The idea of cooking linguine (or any pasta, really) with fish might be something you're not yet used to, and that's okay! There is a multitude of methods and recipes to build up your confidence in combining pasta with fish.
Per Giada De Laurentiis herself, try starting with something a little smaller, like her very own anchovy and walnuts recipe (via Food Network). As you get more comfortable with cooking the fish and pasta together or separately, you'll feel even more confident in taking on bigger and more complex recipes.
This recipe from Food & Wine, for example, combines halibut and tomatoes for a surprisingly flavorful take on linguine and all of its pasta-bilities. It also has a bit of heat courtesy of some red chiles, for those who prefer their pasta with a kick (linguine is a great base for spicy pasta sauces). Pair with a dry white wine, like DeNicola's suggests, and you've got a perfect night of Italian dining ahead of you.