Costco Shoppers Are Loving These Treats For Mother's Day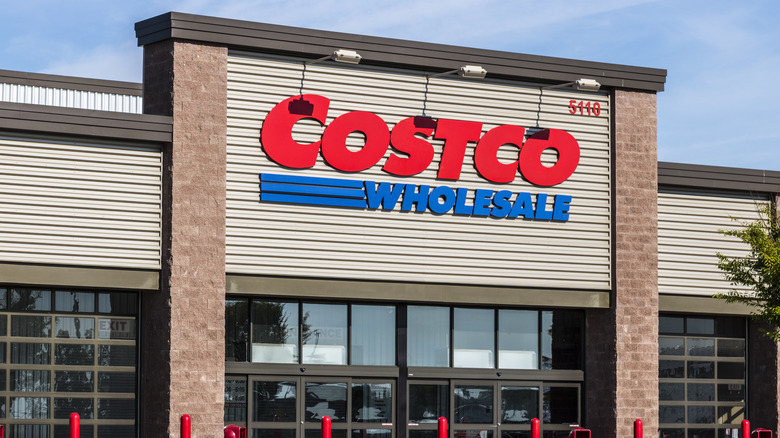 Shutterstock
With Mother's Day quickly approaching, Costco has a few last-minute gift ideas that could keep that favorite child out of the dog house. Everyone knows that there is no excuse for forgetting a Mother's Day gift. According to Instagram account @CostcoDeals, the warehouse stores have brought back hand-dipped strawberries for Mother's Day, which certainly serves as a perfect sweet to bring over to Mom. As seen in the image, 1.25-pound container retails for $12.99.
Some people were excited to see this Mother's Day treat return, but others were not thrilled with the price tag. "Chocolate dipped strawberries are soooo easy to make yourself and a lot less expensive!!" wrote one commenter.
While the pre-made, hand-dipped, chocolate-covered strawberries might be an easy Mother's Day dessert choice, Costco does have the ingredients to make a homemade version, too. But this isn't the only tasty Mother's Day dessert option that Costco is currently offering.
Another favorite Costco dessert is back for Mother's Day
In addition to the chocolate-covered strawberries, @CostcoDeals mentioned that the Mother's Day tuxedo chocolate mousse cakes are back. Although the Instagram post does not disclose the current price, this Costco dessert is always a top dessert choice. As previously described on Mashed, the Tuxedo Chocolate Mousse Cake combines various chocolate layers to create a decadent dessert. From the rich brownie pieces to the luscious mousse, the combination of flavors and textures make this dessert a perennial favorite.
For Mother's Day, Costco has a variety of chocolate desserts. From the Chocolate Dream Collection to classic chocolate chip cookies, the Costco bakery section holds a variety of scrumptious treats to satisfy every craving. While some desserts might be seasonal offerings, like that cult-favorite pumpkin pie, there are many tempting treats. Although Costco's dessert selection might not actually be able to fool Mom into thinking it's a homemade treat, she will appreciate the thought of making sure her celebration ends on a sweet note.