How Rich Is The Cracker Barrel CEO And What's The Average Pay Of Its Employees?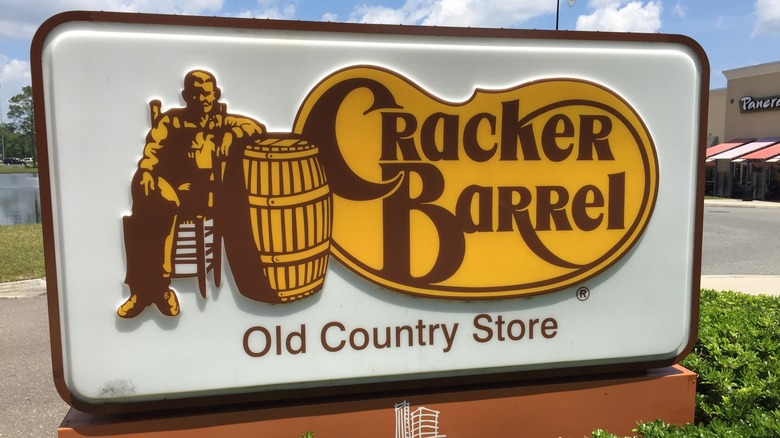 Shutterstock
It's hard to go on a road trip without spotting at least one sign with the yellow, brown, and white Cracker Barrel logo lighting up the night along the side of the highway. Established in Lebanon, Tennessee in 1969, per its website, the eatery and gift shop combo now has 665 locations throughout America (via Scrapehero). The chain currently has more than 70,000 employees that uphold the restaurant's mission of "people pleasing" through good service, delicious food — like their new Barrel Bites — and an "old country store" full of fun trinkets, candies, and treats (via Cracker Barrel). But just how pleased are the employees with their own compensation?
According to Payscale, the pay rate for Cracker Barrel employees ranges from $6.44 to $14 depending on the position, with the average hourly rate for those on both the restaurant and retail sides being $10.08. A spotlight on the management team yields a bit more money, according to Indeed, with restaurant managers bringing in an average of $48,977 a year, or $23.55 an hour, while managers on the retail side earn a little bit more with a yearly salary of $50,111, which equates to about $24.09 an hour. Overall, Indeed reports that only 50% of Cracker Barrel employees believe they are paid fairly for the work that they do, and it hardly compares to how much the chain's CEO, Sandra B. Cochran, makes every year.
Cracker Barrel's CEO made nearly $7 million in 2019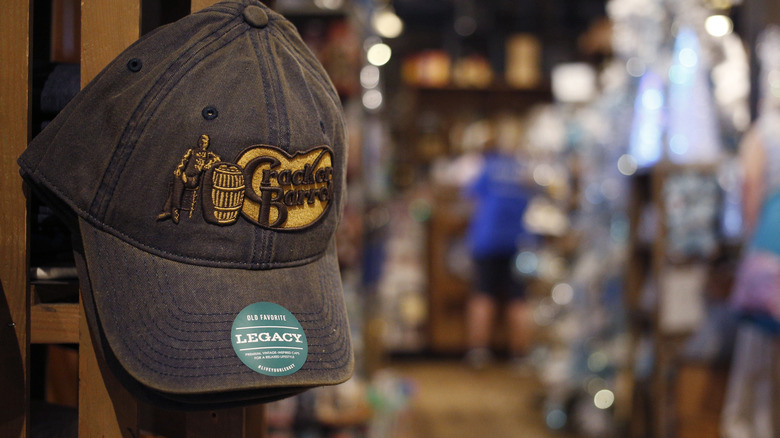 Bloomberg/Getty Images
Cochran is at the helm of all Cracker Barrel operations, originally joining the restaurant chain in April 2009 after serving as the CEO of Books-AMillion for five years (via Cracker Barrel). The 62-year-old started off as Cracker Barrel's Executive Vice President and CFO, and was promoted to president and COO in November 2010. Less than a year later, she earned the top spot within the chain, becoming the CEO of Cracker Barrel in September 2011. 
According to Salary.com, Cochran has seen a few different numbers on her paychecks over the years, but the most recent data shows that she earned a base pay of $1,100,000 and a bonus of $1,359,996 for a total cash compensation of $2,459,996 in 2019. She also earned $4,119,960 in total equity and an additional $406,079 in undisclosed earnings to rake in a total of $6,984,935 for the year. Cochran has regularly earned a total compensation of six figures since becoming Cracker Barrel's CEO in 2011 and, as of September 2020, was reported by Wallmine to have a networth of at least $61.5 million. That'll get you a lot of hash brown casseroles and biscuit beignets.