The Reason Giada De Laurentiis Calls This Recipe A 'Pantry Pasta'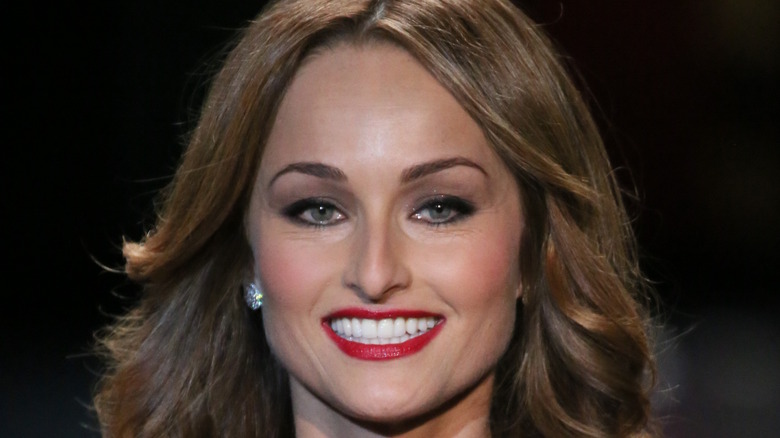 Shutterstock
On busy nights where you don't feel like cooking up anything too fancy, a quick and simple pasta dish is a great option for a filling meal. Plus, most pasta dishes don't require a lot of prep time, and you can throw in a few handfuls of veggies to get more vitamins and nutrients. But if you're stuck on what to add to your pasta, Giada De Laurentiis' website, Giadzy, is the perfect place to go to get some ideas. 
De Laurentiis is so passionate about cooking, and we know that her pasta recommendations are especially wonderful. De Laurentiis has plenty of tips for pasta dishes, whether they're for an easy weeknight dinner or something just a little fancier. She's even got one for anyone who's trying to clean out their kitchen with leftover greens and whatever's in your pantry. She recently shared on Twitter that she calls her recipe for Garlic Anchovy Pasta a "pantry pasta." Here's what that is, and why it's the perfect dish — especially for those nights when you're short on time.
What De Laurentiis puts in 'pantry pasta'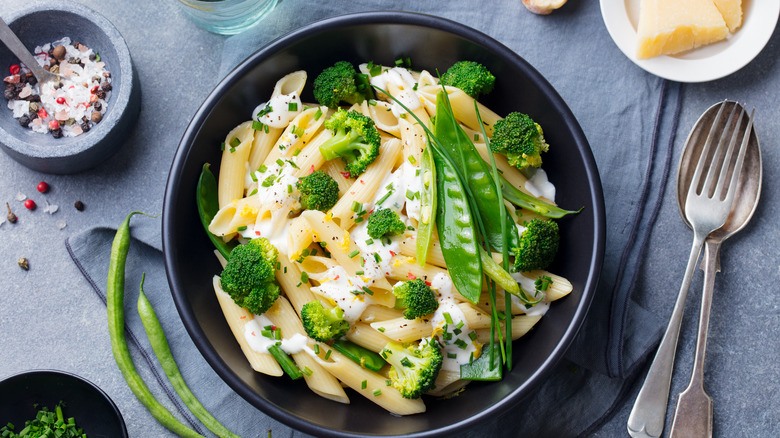 Shutterstock
Where does the "pantry pasta" nickname come from? As you may have guessed, it's because you can use ingredients that are usually already in your kitchen. According to De Laurentiis' blog post for Garlic Anchovy Pasta, "It's the kind of dish I almost always have everything on hand to throw together."
Besides the pasta, the other main ingredients are greens (De Laurentiis says you can use whatever you have available), garlic, anchovies, breadcrumbs, and parmesan, but you could also leave ingredients out or make your own substitutions. Leftover meats, all kinds of cheeses, and any vegetables chilling in your fridge or pantry are all fair game.
Based on De Laurentiis' website, making this pasta only takes half an hour. If you're not in such a rush and want to take your time to make another gourmet meal, there's still a lot to learn from De Laurentiis, and she has plenty of pasta recipes to get some inspiration from.