Masaharu Morimoto Once Worked At This Famous Sushi Restaurant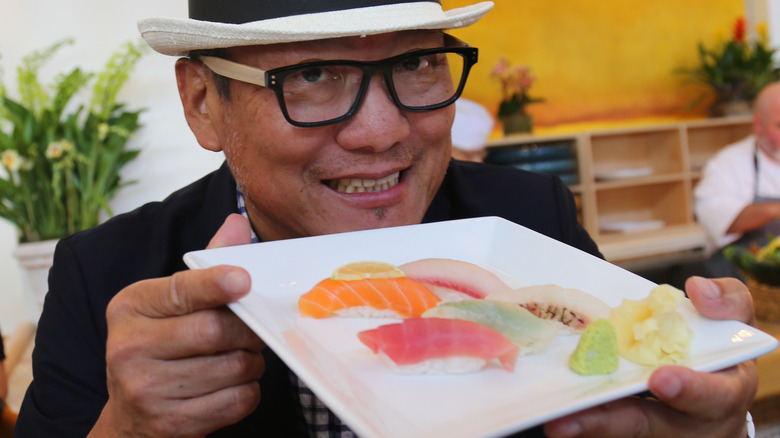 Shutterstock
Chef Masaharu Morimoto may have achieved fame and stardom from the "Iron Chef" empire, but he was already an accomplished chef by the time he joined that series, even though it was not his first choice of career. As a child, Morimoto had two dreams. One was to become a professional baseball player (via Orlando Weekly). But when a shoulder injury ended that dream, he moved on to dream number two, becoming a professional sushi chef (via Discover Luxury).
According to a detailed history on MSN, Morimoto spent seven years as an apprentice at a small restaurant in his hometown of Hiroshima. He later opened his own café, while still working as a sushi chef at another spot. After five years, he moved to New York in 1985 and would spend the next 10 years working at different dining establishments all around town, sometimes at the same time, before landing on a stint at the Sony Club, a private dining room that served executives for the label. 
In the early '90s, Morimoto was then recruited to join the original Nobu in New York's Tribeca neighborhood — the famed sushi restaurant that began as a partnership between celebrity chef Nobuyuki Matsuhisa and Robert de Niro.
Working at Nobu led Morimoto to "Iron Chef"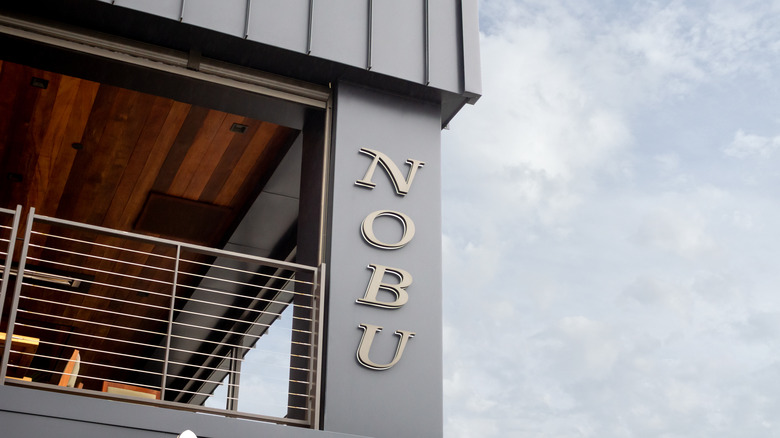 Shutterstock
During Morimoto's stint at Nobu, chef Matsuhisa spent much of his time in LA overseeing his namesake restaurant. As a result, Morimoto was able to take charge and even promote himself to executive chef (via MSN). As he continued to hone his considerable skills, the budding talent also learned an important lesson while there. "Before I worked at Nobu, I had thought the sushi chef was the center of the restaurant," Morimoto told Orlando Weekly. "However, working [there], I learned that the customers are everything. Our job is to make them happy."
His time at Nobu led to Morimoto's appearance on "Iron Chef." A regular at the restaurant had invited Morimoto to Tokyo to cook a dinner where, unbeknownst to him, one of the guests was a judge and producer for the Japanese show — several months later, it led to an invitation to appear on the series (via MSN). Although Morimoto didn't originally want to appear on the program, he eventually agreed, and the rest is history. Moritmoto would later appear in the Japanese version of "Iron Chef" before starring in Food Network's "Iron Chef America." He also has a global culinary empire with restaurants in 13 locations around the world (per his official website). It's say to say Chef Morimoto achieved his dream and then some.