This Celebrity Chef Is Making An Appearance On Lucifer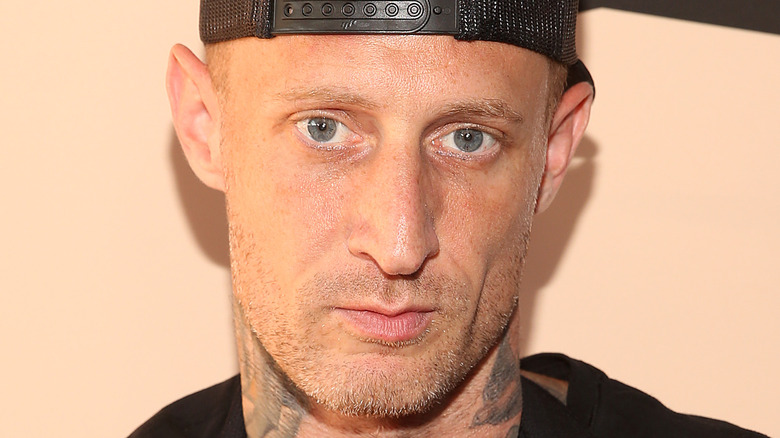 Jesse Grant/Getty Images
A spell hasn't been cast on the television screen, a popular celebrity chef is making an appearance on "Lucifer" Season 5 part 2 episode 15, "Is This Really How It's Going To End?" Michael Voltaggio was spotted in this episode. According to Winter Is Coming, Voltaggio's character is offered as part of a bribe. With the promise of always having a seat at Voltaggio's new restaurant, Lucifer hopes to convince his sister to sway her vote. While many people would like a coveted table at a Voltaggio restaurant, they might not be willing to sell their soul to the devil himself.
Although some Reddit users are excited to see Voltaggio expand beyond the typical food television competitions, a few comments suggested that the role was typecast. From his brooding appearance to his icy demeanor, the crossover between the real chef and the fictional character in "Lucifer," there seems to be a tie that binds. 
Previously, Voltaggio has been cast as an actor in various movies and shows; according to IMDb, he can be seen in "About Last Night," "Suburagtory," and "Young and Hungry."
How has Voltaggio adapted to the role of celebrity chef?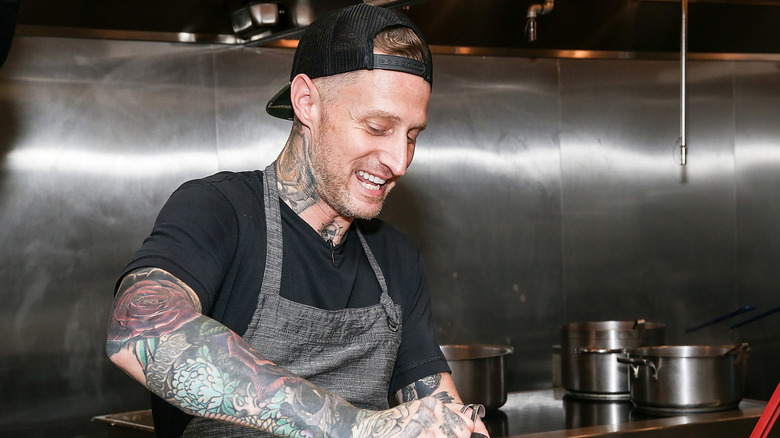 Paul Zimmerman/Getty Images
When Voltaggio won "Top Chef" Season 6, the food television world was rapidly growing and the rise of the celebrity chef was taking over. Looking at today's television and streaming listings, food culinary competitions and themed shows are on every channel and are available 24/7. All the while, Voltaggio has used his screen time to enhance his presence in the culinary world. As he said in an interview with The Hollywood Reporter, food television made his "culinary career more interesting." Because of a show like "Top Chef," Votaggio "was able to open the restaurant so quickly because of television."
Today, Voltaggio appreciates that chefs have to adapt to the current trends and cultural landscape. As he told StarChefs in a March 2021 interview, "I think food and entertainment and fashion and all that stuff is starting to come together." Without losing his fundamentals, Voltaggio continues to look ahead to see what diners crave. 
Food trends continually evolve and the role of celebrity chef adapts with it. Still, how that intersection of all elements arrives in one of Voltaggio's restaurants or on a plate every time remains to be seen. But, this could mean that more screen time could be in Voltaggio's future because it seems that food influences are not limited to the four walls of the kitchen.