Trader Joe's Revamped Shrimp Spring Rolls Have Fans Confused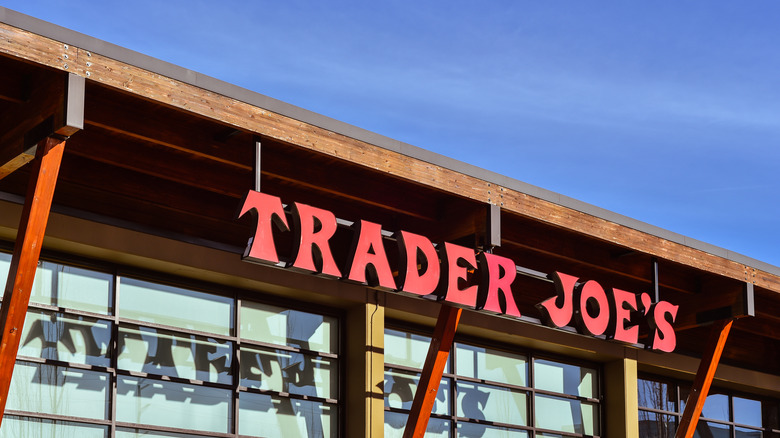 Shutterstock
Trader Joe's is highly regarded as the one-stop shop for all things delicious. And while their newer products — such as rosemary crackers, halloumi cheese, and sparkling pineapple green tea — have been adored by patrons, the newly revamped shrimp spring rolls are quite the opposite. In fact, the Instagram account @traderjoesobsessed reviewed the newly enhanced rolls and rated them only a 5 out of 10. 
The meal includes two spring rolls with an individual carton of peanut sauce for dipping. It's not a lot of food, but for $4.99, it's a quick lunch or snack and is relatively healthy with only 250 calories and 12 grams of protein. Though, the nutritional label does say the dish has 15 grams of sugar.
Trader Joe's shrimp spring rolls first turned heads back in 2017, but were once recalled at the end of 2019 over fears of possible listeria contamination, per CBS News. With a new and improved ingredient list that's also a smidge healthier, TJ's rolls are finally making their return to stores — but based on the latest customer comments, they may not be back for long.
One customer claims kids could roll better spring rolls
If you're in the mood for sushi or spring rolls, Instagrammer @traderjoesobsessed may change your mind about picking it up from the grocery chain. In their dissatisfied review, the poster claims their "kids could wrap these better." They also wrote that, in their personal opinion, the spring roll wrapper "was on the harder side," and the peanut sauce was a little runny and lacking sweetness. For the price, they said, the meal wasn't worth it, adding you could "easily make this yourself for much less $."
The comments left on the post weren't much better, either. One follower declared, "These are the worst wrapped spring rolls I have ever seen." Another commenter shared that she had bought the spring rolls and they'd fallen apart after one bite.
However, one Instagrammer did raise an interesting idea, suggesting that Trader Joe's should sell spring roll kits, where consumers can make the dish themselves. Who knows? Maybe we'll see those come fall. But, until then, you might want to pick up another TJ's favorite for dinner.