Everything You Need To Know About Well Done With Sebastian Maniscalco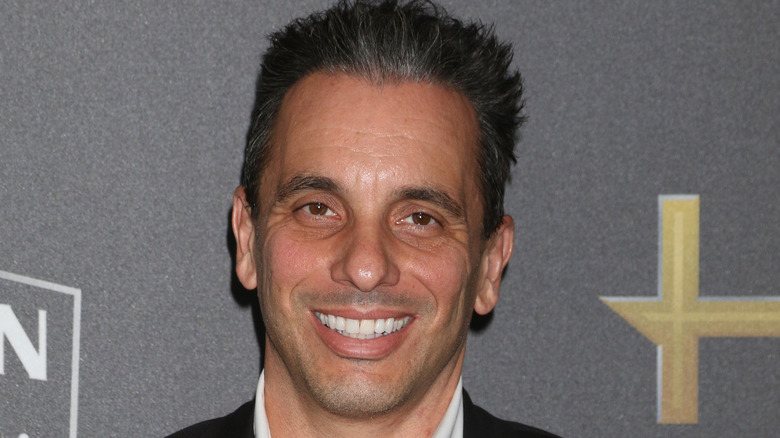 Shutterstock
If you love comedy and food, a new show from Discovery+ is the next thing you need to add to your must-watch list. Called "Well Done with Sebastian Maniscalco," it shows the popular comedian taking the audience on a journey into the world of food, alongside his family, chefs, and other fellow comedians.
"This series came out of my passion for cooking and comedy. I thought ... what better way to marry the two than a TV show centered around the culinary arts?" Maniscalco said in a press release. "Filming it was so exciting! I loved all the guests that we had, and I think we provide some really good information about food as well as some fantastic comedic moments." 
Throughout the series, you can expect to see appearances from Maniscalco's wife, Lana, as well as his mother, Rose. Episodes of "Well Done" will also feature comedians Russell Peters, Fortune Feimster, and Oscar Nuñez, as well as actress Gillian Jacobs and journalist Rich Eisen. You'll also see Maniscalco talk about the intersection of sushi and comedy, go fishing (and get sea sick), and throw a "meat-centric dinner party" for friends. 
Sebastian Maniscalco isn't a chef but he is a funny foodie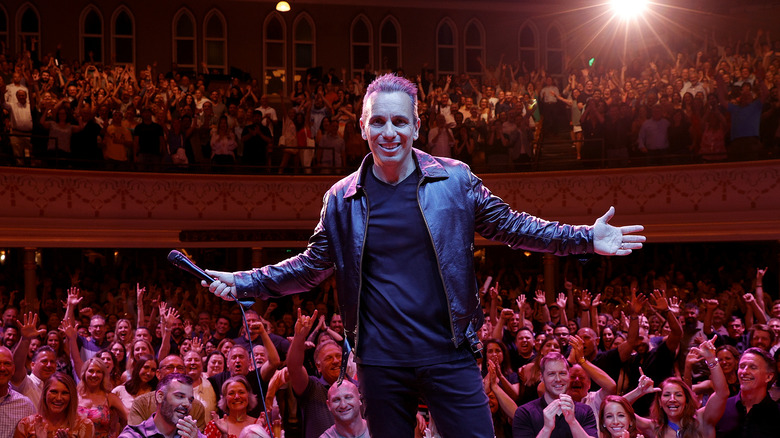 Jason Kempin/Getty Images
Sebastian Maniscalco has a long line of on-screen credits, from "The Irishman" to "Green Book." He's also written a memoir and has had his own comedy special, both appropriately titled "Stay Hungry." His comedy tours have been incredibly popular (and recognized with top accolades in touring trade publications Billboard and Pollstar), so it's no surprise that we should expect lots of humor to be a side dish in "Well Done."
In a press release, Courtney White, president of Food Network and Cooking Channel says of "Well Done" ... "This is one of the funniest shows we've ever done — Sebastian is an inimitable talent and his signature sense of humor sets the tone for every episode. He has a lot of thoughts, questions, and opinions about food, and joining him to hilariously analyze the culinary world is a must-see."
"Well Done with Sebastian Maniscalco" debuts on Discovery+ on Thursday, August 12, when the first three episodes will be released. There will be four more episodes released each Thursday thereafter to wrap up the initial seven-episode arc, with hopefully more to come.