The Surprising Way The Bachelor's Matt James Enjoys Hummus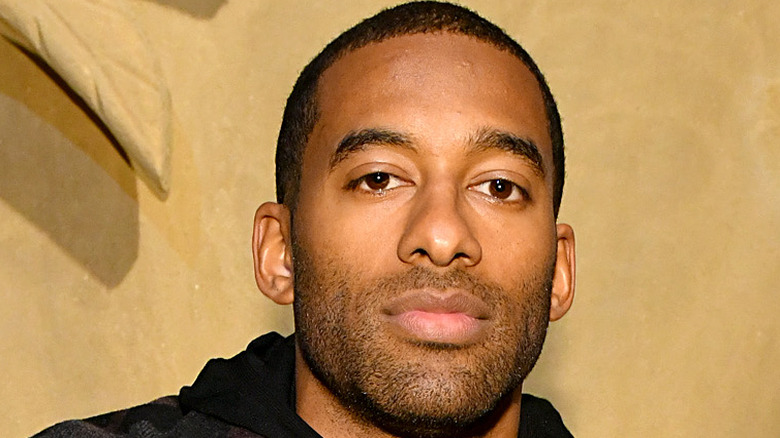 Craig Barritt/Getty Images
Typically, hummus is a simple yet savory dip with Middle Eastern roots that's made by combining mashed chickpeas, tahini, olive oil, garlic, and lemon juice until it's all nice and creamy. But lately things have taken a whole new turn in the world of this coveted spread with the emergence of some pretty wacky flavor combos, including sweet dessert hummus like the one Aldi recently released to mixed reactions, and the brand Tribe that is out of control with its bizarre concoctions. As Vibelb.com noted, Tribe's latest flavor collection includes Sea Salt Caramel, Pea No-Nut Butter, and Buffalo Style. 
The food world is also no stranger to the weird ways in which you can use hummus when snacking or cooking. U.S. News highlighted some of the stranger options like using it in a pasta sauce, adding a dollop to a Bloody Mary, and subbing it for cheese in nachos. 
Which brings us to "The Bachelor's" Matt James who has yet another curveball for how he enjoys this craveable spread. 
Matt James likes his hummus with something called brolives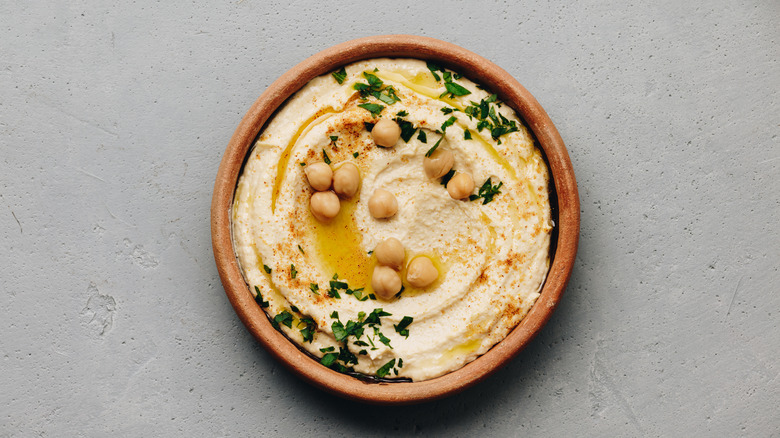 Shutterstock
Matt James, the most recent star of "The Bachelor" on ABC, invited Delish into his home for a tour that was shared on Twitter. In the clip, James noted that, because of all of his travels, he likes to keep his snacks convenient and healthy. And one of his favorite healthy snacks just so happens to be dipping something he's termed "brolives" into Ithaca brand hummus. What are brolives, you — and everyone else on the planet — may ask? According to the reality show star, they're his own invention where he puts olives on the stems of broccoli and then dips away.
A quick Google search would imply that the combo of broccoli and olives is actually more common than you might think — and really healthy too. Just check out this recipe for Roasted Broccoli and Olives per Better Homes & Gardens for some inspiration — and you can save the leftovers for a snack with hummus just like Matt James.