What It's Really Like For Bobby Flay To Record A Podcast With Daughter Sophie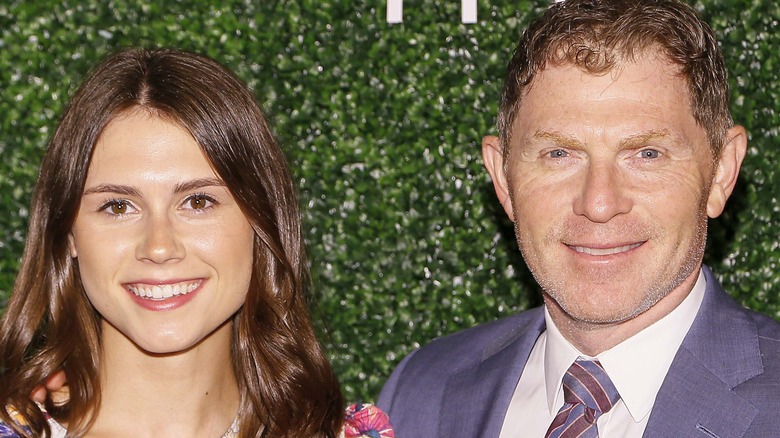 Paul Morigi/Getty Images
Bobby Flay is well known for his culinary accomplishments. He's earned plenty of coveted industry accolades, along with high praise from colleagues over the years, but one title that he is exceptionally proud of, one that you might not hear too much about, is the title of "dad." Per Parade, Flay is father to 24-year-old Sophie Flay, who graduated from University of Southern California. It appears the apple has not fallen far from the tree. Sophie is pursuing her own television career, working as a community journalist for ABC-7 in Los Angeles. 
Bobby is clearly proud of his daughter. The grill master told the publication that not only does his daughter try to keep him "relevant," he believes she has the potential to better in the biz than he is. Flay said, "I think that Sophie is going to eclipse me in every part of her life. She has a special way about her. She's well-liked, and she's very inclusive to everyone around her. She is savvy and an extremely hard worker."
And clearly, Bobby and Sophie are close and united in their love of food. So much so, the celebrity chef and his daughter launched a podcast together, which is aptly called "Always Hungry." (Sounds like a show we all could write and produce.) But it has us wondering: What's it really like for this father-daughter duo to work together?
Bobby and Sophie don't think of the podcast as work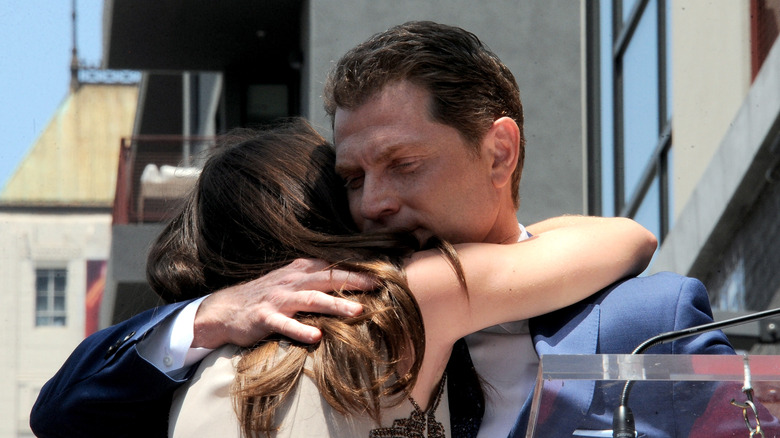 Albert L. Ortega/Getty Images
According to the Daily Aztec, Bobby and Sophie Flay's podcast, "Always Hungry," is a weekly show that focuses on a singular food — and if you are wondering if burger chit chat is on the menu, that's a given. But don't expect the whole conversation to be just about food. The two also talk about restaurant fashion and what to wear to your favorite eateries. We even learn Bobby Flay is a fan of dressing up. If you take a listen, the conversation seems pretty jovial. But what is it like for the two to record this podcast together?  
"We don't think of this as work. This is totally fun. It's just the two of us. And I think it actually helps our relationship because we get to talk even more about how we feel about things," explained the Food Network star to the Daily Aztec. So sweet, right? And from the sounds of their familial banter, it appears Sophie knows how to playfully push her dad's buttons. The host of "Throw Down with Bobby Flay" revealed, "I always feel like Sophie brings out the stereotypical 'guy in his fifties' attitude [in me]." If you want to check out the podcast, new episodes drop every Tuesday via iHeartRadio.