Alton Brown's Secret To Amazing Pumpkin Pie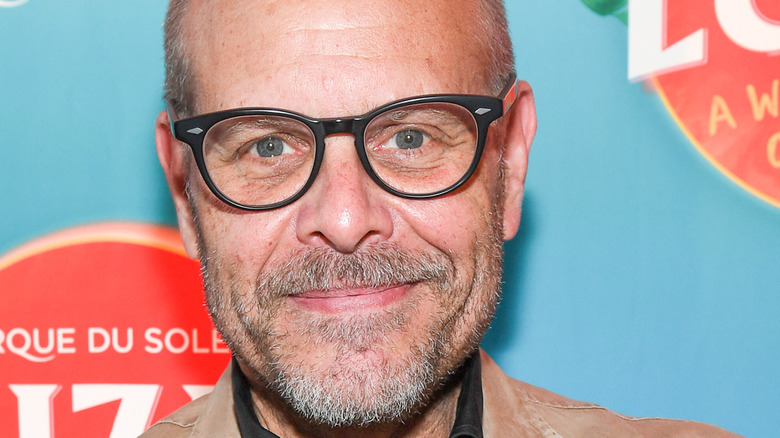 Paras Griffin/Getty Images
While it may not be the flavor at top of mind during the steamy summer months, when the temperature cools and the leaves start changing color, many home cooks are all about pumpkin, whipping up everything from pumpkin scones to homemade pumpkin spice lattes. However, there's one dessert that will always reign supreme at the dinner table for holidays such as thanksgiving — pumpkin pie. It's always a crowd pleaser. And luckily, chef and television personality Alton Brown has a secret to creating an absolutely incredible pumpkin pie. You just need to be willing to put in a little bit of extra effort.
The first major component to Brown's secret method is ignoring that big can of pumpkin puree you can always find in the baking aisle of your grocery store (via The Kitchn). Sure, it's better than the pre-mixed and pre-seasoned pumpkin pie filling, but according to Brown, you need to be making your own puree in order to achieve a truly next-level pumpkin pie. That involves roasting a baking pumpkin until all that orange flesh is tender, and then blending it to craft a silky smooth puree. For those who need a bit more guidance on crafting this homemade component of the pie, Brown has recipe on Food Network that will yield over two pounds of puree from a four to six pound baking pumpkin — perfect for those who need to whip up a few pies to serve a big family or dinner party (via Food Network).
A new crust packed with flavor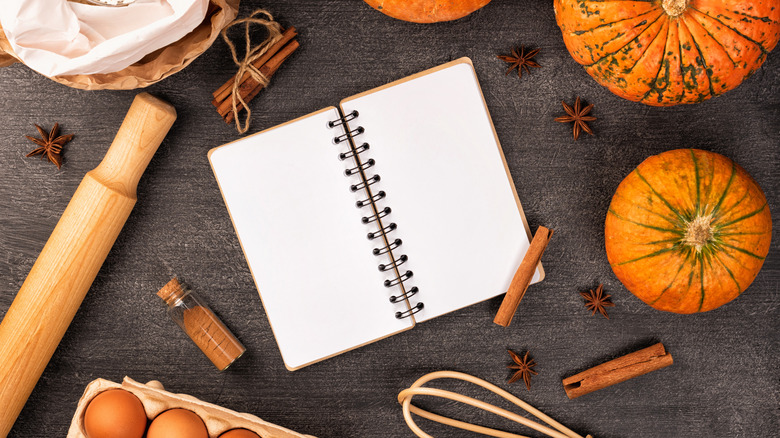 Shutterstock
Swapping the typical canned pumpkin puree for a homemade version isn't the only secret that makes Brown's recipe for pumpkin pie truly shine — he also got creative with the crust. Most pumpkin pies are served in a typical flaky pie crust, and many bakers just use their preferred recipe for buttery, perfectly-browned pie crust when whipping up a pumpkin pie for a holiday dinner. Brown opts to switch it up with a cookie crust instead, creating a very different texture that contrasts with the silky smooth filling and also adds a burst of flavor that the simple buttery pie crust doesn't (via The Kitchn). His recipe really leans heavily on the ginger flavor notes, as he calls for using gingersnaps to create the cookie crumbs needed for the crust. Simply pulse them in a food processor along with some ground ginger and brown sugar; then, as you would with any cookie crust, drizzle in some melted butter until the cookie crumbs, sugar and spices are moist enough that they can be clumped together and pressed into a pan. The cookie crust has to bake on it's own for a few minutes, then the filling can be added and the entire mixture should be baked until set.
You'll have to set aside a bit of extra time to craft Brown's elevated pumpkin pie recipe, but it may be worth it for pumpkin pie lovers.