Chef Marcus Samuelsson Reveals His Favorite Late-Night Food - Exclusive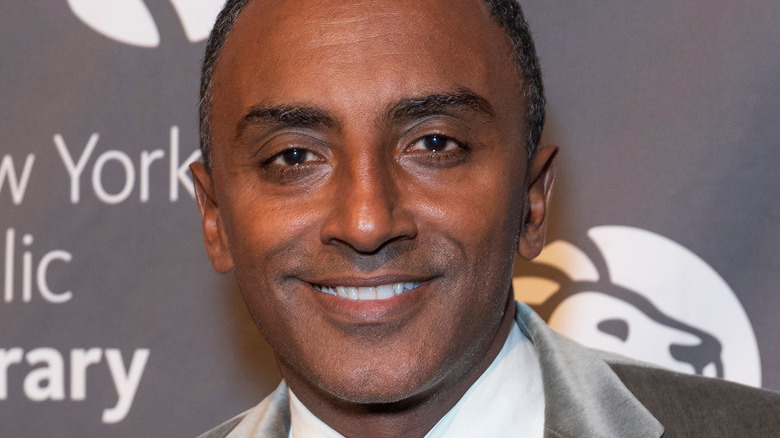 Shutterstock
Tacos in Los Angeles are not so much a dish as an entire food group. People here take their tacos seriously (as they should). According to Discover Los Angeles, the city has over 4,000 registered taco trucks, or loncheras. It's practically a requirement to make a pilgrimage to a taco truck when in Southern California. The best places sell out fast and have salsa bars that are mouthwatering on their own. 
When asked about some of his favorite, most craveable foods, "Chopped" judge chef Marcus Samuelsson told Mashed in an exclusive interview that taco trucks are a must whenever he's on the West Coast — and getting the timing right is essential. "I just love late-night tacos in L.A. ... It's just one of those runs that I like to do late — go on Lincoln and just [find] one of those taco stands," Samuelsson said. "Some of the best restaurants in L.A. are on the street — I love that."
Why Marcus Samuelsson is not alone is his love for L.A. taco trucks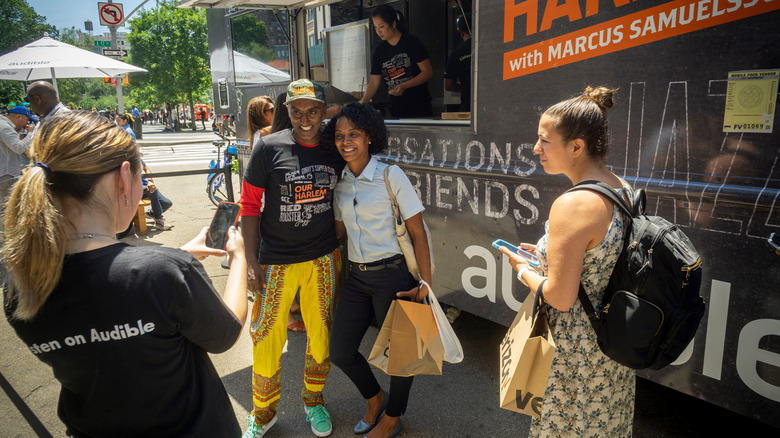 Shutterstock
Thrillist reports that food trucks have been integral to L.A.'s thriving food scene. The publication points to pioneer chef Roy Choi, who popularized a restaurant on the go with Kogi's Korean-Mexican fusion tacos back in 2008. Choi modernized the food truck by posting location updates on social media and roaming to hot spots in the city. But, taco trucks are not a recent development. Kogi might have made food trucks cool (and helped usher in chefs as celebrities), but it didn't invent bringing cheap and quick food to the masses. Thrillist says you should think back to chuck wagons instead of merely the first days following trucks on Twitter.
Taco truck origins started in Mexico and were brought to California by Raul Martinez, who converted an ice cream truck in 1974 into a lonchera in front of an East Los Angeles bar (via Gayot). Today, L.A. food trucks offer much more than some of the best tacos you've ever tasted, or even just food for sale. Gayot says food trucks are now popular for street fairs and private events. Samuelsson is also not alone in his "love" for late-night tacos on the West Coast. As Samuelsson said, "It's just so much fun."
Samuelsson is also no stranger to cult favorites. He recently partnered with Stella Artois to auction off his signature Fried Yardbird recipe as an NFT, a one-of-a-kind digital file, to benefit the James Beard Foundation's Food and Beverage Investment Fund for Black and Indigenous Americans.
Keep up with Marcus Samuelson on his website and social media. Visit Charitybuzz.com to find more ways to support the restaurant industry and other causes.