The Surprising Way Oysters Affected This Olympic Venue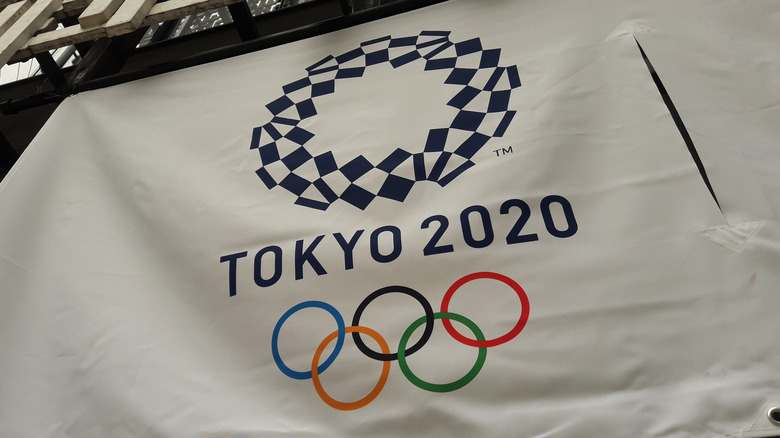 Shutterstock
Eyes around the world are currently glued to screens as the Tokyo Olympics take place, and it's been nothing if not interesting. Surprises have come in all forms — from music artist Pink denouncing "the very sexist rules" that force women's beach handball players to wear bikinis (via CBS News) to America's sweetheart Simone Biles being out of the running in the gymnastics events (via The New York Times). But perhaps the most bizarre surprise of all is that the Tokyo venue and entire Olympic events were almost sabotaged by an unforeseen threat: oysters.
Yes, oysters almost collectively ruined the already postponed Olympics in a very dramatic way, and we're kind of not over it. The Sea Forest Waterway in Tokyo Bay is the body of water designated for the Olympic rowing and canoeing events this year and has floats that aid in stabilizing the waves so athletes' performances are not affected. The only problem (that no one saw coming) is that an army of oysters attached themselves to the floats, weighing them down so they sank below the surface, making for turbulent water (via BBC).
How oysters affected the Tokyo Olympic venue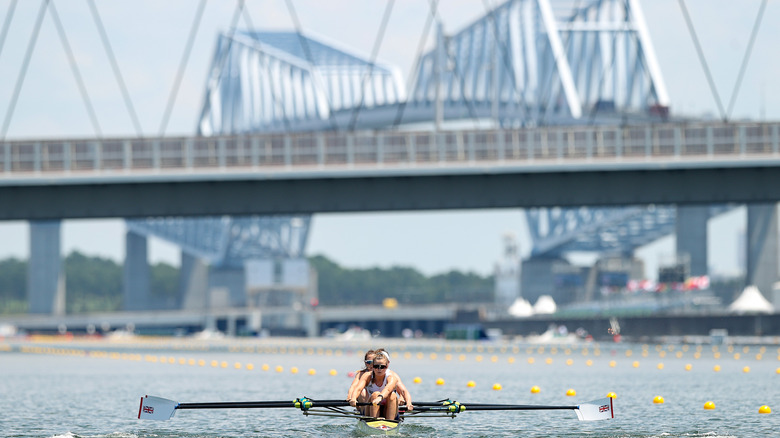 Naomi Baker/Getty Images
A few oysters may not seem like a big deal, but a whole lot of them have proved to be a real inconvenience for the Tokyo Olympic venue. For one thing, the absence of the floats used to deter waves would have a serious impact on the rowing and canoeing athletes' performances, making for potentially unfair events. That made a reconnaissance effort for the floats necessary.
But on another level, recovering these floats and removing the oysters is an extremely time-consuming and costly endeavor. The Washington Post reports that this isn't just a few inconvenient shellfish; there are approximately 31,000 pounds of oysters wreaking havoc on the waterway course. Although these are Pacific oysters (a.k.a Magaki oysters), which are valued as a delicacy in Japan, selling them as food isn't an option due to safety concerns. So far, repairs have cost Olympic organizers about $1.3 million, according to the BBC. That's a lot of oysters and a lot of money. 
For now, after divers had worked to remove the oysters and organizers even replaced some of the affected floats, everyone is keeping a keen eye out for another influx. After all, we didn't survive the pandemic and postpone the Olympics just so a horde of angry oysters could overthrow everything.