Ina Garten And Instagram Don't Seem To Agree On What 'Fancy' Means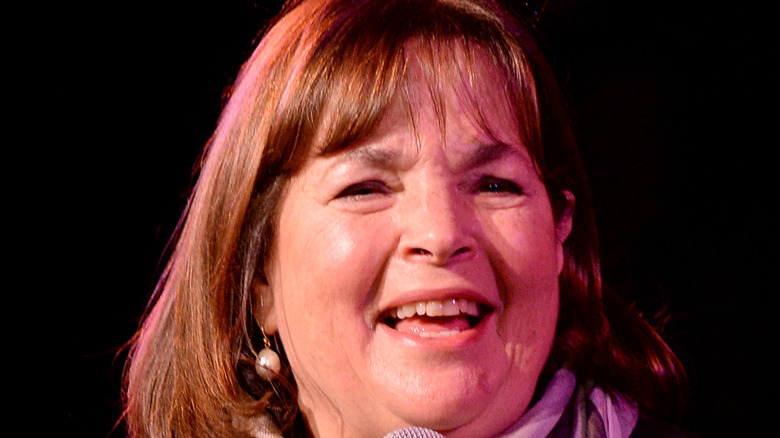 Brad Barket/Getty Images
Ina Garten needs little introduction. Having authored 12 cookbooks and hosted on Food Network Shows for well over a decade (via the Barefoot Contessa website), Garten a.k.a The Barefoot Contessa is a well-known figure in the world of celebrity chefs and food shows.
If you watch her shows, you might have gotten glimpses of her charming house in East Hampton. Ina Garten has been living in and filming from her East Hampton house for nearly 15 years (via Oprah Daily). Travel Channel describes East Hampton as being an area where "the upper elite of American society life still resides" and where one could bump into the likes of Martha Stewart. Whilst offering a small-town charm and feel, East Hampton is home to some pretty elegant restaurants that are befitting of its celebrity residents.
Needless to say, when Garten took to her Instagram account to shine a light on local businesses that she thought might not be classified as stereotypically "fancy" but which she found worthy of attention anyway, her followers had some thoughts. The food celeb wrote, "I know the Hamptons has a reputation for being really 'fancy', but what I love are the farmstands and local food shops. Here are some of my favorite places to visit." She tagged four places in the post — Carrisa's the Bakery, Pike Farms, Loaves and Fishes Food Store, and Round Swamp Farm — and redirected anyone who wanted more recommendations to her website.
Some Instagram users think Ina Garten's favorite Hamptons spots are 'fancy,' too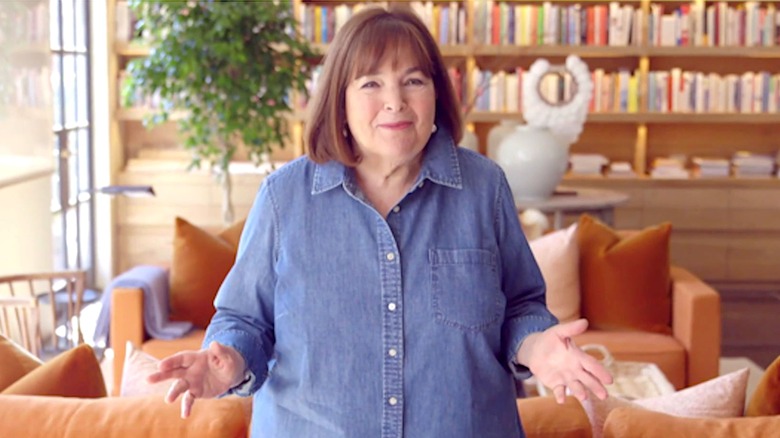 Daytime Emmy Awards 2021/Getty Images
Followers were quick to comment on Ina Garten's Instagram post, saying that while they appreciate Ina's intention to promote local businesses, her favorite farmstands and local food shops are still quite "fancy" and consistent with the Hamptons' reputation.
One follower wrote, "Ina, I love you and I love East Hampton, but to most people, these places are fancy!" Another person added, "Even the farmers markets [in the Hamptons] are fancy." "Gurl. That is still fancy," a different commenter agreed. "Feet, meet ground, please."
So, are Ina's favorite Hamptons spots indeed fancy? Carissa's the Bakery, which Garten loves, looks particularly elegant and sophisticated with its white interiors, minimalistic design, and huge bread display. In fact, the bakery even received a 2020 James Beard Foundation award for Outstanding Restaurant Design, according to Carissa's website. So Instagrammers might not be too far off when calling those local businesses fancy.
In response to one comment stating that the places named by Garten "still look really fancy," The Barefoot Contessa herself said, "LOL!!! Okay, they're really nice farmstands!" One user, Morichele, offered an explanation for why these food shops and farmstands may seem so posh to many: "They look fancy for a reason. When your passion and business depend on the resulting product ... god willing it looks fancy."