This Viral Hot Pot Restaurant Hack Is Turning Heads On TikTok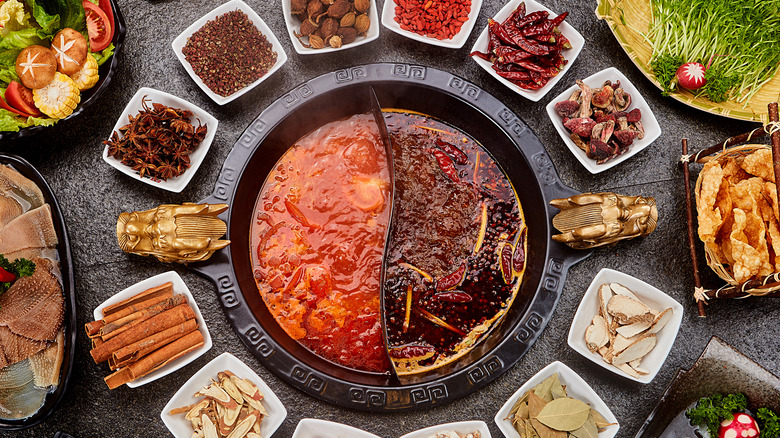 Shutterstock
First off, let us start by saying to the foodie masses: please keep all the TikTok food hacks coming. We are absolutely loving it. Every food ordering hack from Raising Cane's chicken finger sandwiches to two-for-one Chipotle burrito bowls has our bellies and wallets feeling full.
One of the latest trends to have TikTok swooning? One that adds a little spice (literally) to a hot pot. One TikTok user has viewers feeling nostalgic about those times we all snuck secret snacks into the movie theater — this trick, though, is a little less conspicuous but packs a whole lot more flavor.
User HannahTolentino shared a video of her boyfriend during what we suspect was an enjoyable hot pot date. The clip captured him pouring a packet of Mama Sita's seasoning mix into his pot (via TikTok), turning a typical hot pot into a sinigang masterpiece that has the TikTok community shook, to say the least.
What is the hot pot TikTok hack?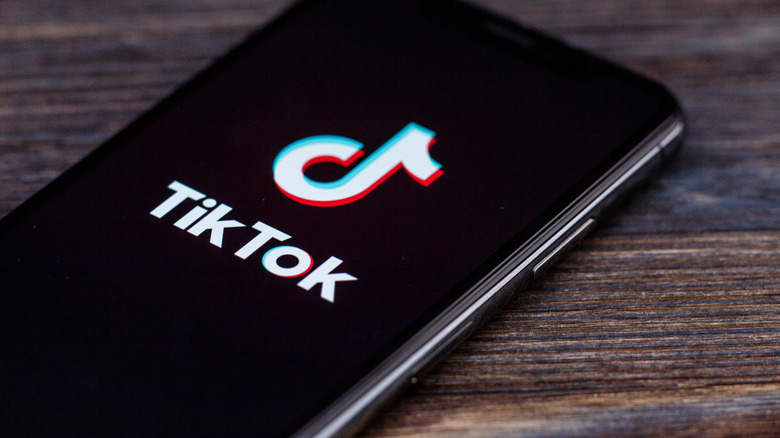 Shutterstock
For those who don't know, sinigang is a Filipino dish, with the word translating to English as "stewed (dish)." It's a sour soup that consists of protein, vegetables, and a sour broth that typically gets its flavor from unripe tamarind (via Panlasang Pinoy).
The Mama Sita's packaged seasoning mix in the video is a powder of this tamarind flavor, dissolved into broth to add that sourness often associated with sinigang broth (via Foodbeast). Basically, this TikTok user's boyfriend is hacking the hot pot system by getting the best of both worlds: a delicious hot pot made to order but with the full Filipino flavor of sinigang broth.
One viewer raved in all caps, "WAIT THIS IS GENIUS." Echoing that sentiment, someone else wrote, "Filipino Eazy-E you hella smart." Even TikTok user @FirstWeFeast (yes, of "Hot Ones" fame) commented, "You[r] boyfriend's out here living in 2057," and we wholeheartedly agree. That didn't stop some commenters from trying to rain on the hot pot parade, though. One user wrote, "Lol them sodium levels tho." The original poster clapped back expertly, saying, "We're here for a good time not a long time," and honestly, that's the kind of energy we need for the rest of 2021. Brb, stocking up on Mama Sita's and making a hot pot reservation.