Who Is Richer: Ina Garten Or Martha Stewart?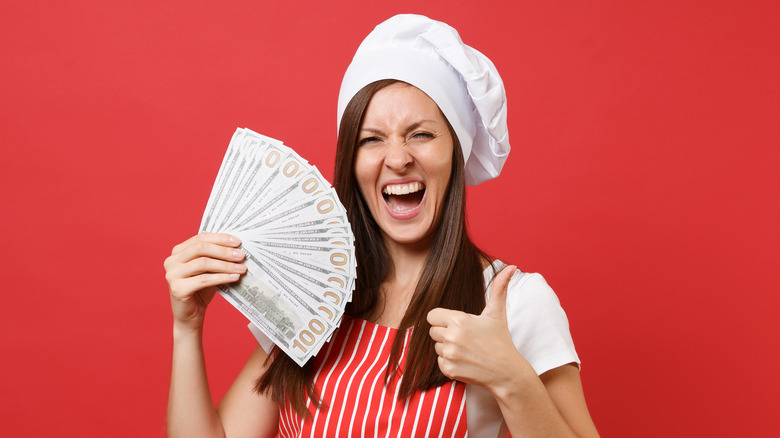 Shutterstock
Martha Stewart and Ina Garten are the two reigning queens of cuisine. These two women are more than celebrity chefs: they have both built lifestyle brands long before Instagram and influencers came along. Both women have loyal followings for their abilities to do everything from cook a meal to plant a garden.
Garten is the author of the bestselling Barefoot Contessa series of books. Her Barefoot Contessa site offers fans everything from recipes for a spring green spaghetti carbonara to a list of her favorite places to hit if you're traveling to the Hamptons this summer. Her Food Network show, "Barefoot Contessa: Cook Like a Pro," allows the celebrity chef to share tips on everything from hosting a cocktail party to making a weeknight dinner that's interesting and delicious.
Stewart is the founder of Martha Stewart Omnimedia, a lifestyle guru, also a cookbook author, and (most recently) besties with Snoop Dogg. Her Martha Stewart website gives fans tips on a broad range of topics, from building the perfect summer sandcastle to adding mashed potatoes to cinnamon rolls. 
Both women have made significant fortunes from their abilities to cook, craft, and entertain. But which one has the bigger bank account?
Ina Garten's wealth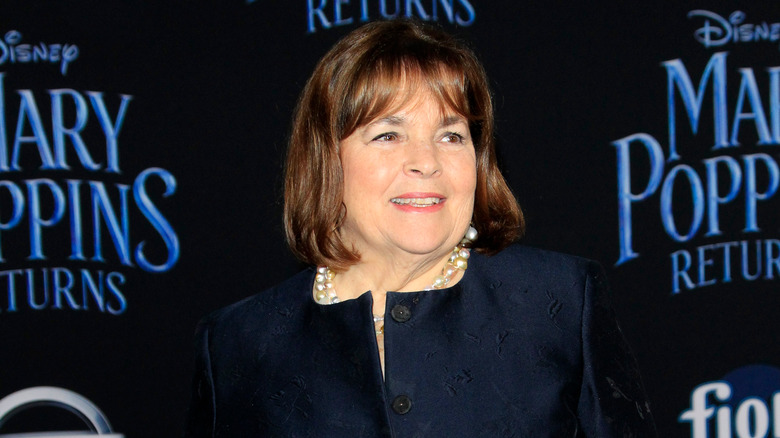 Shutterstock
Ina Garten has amassed quite a legacy. The prolific author has written a dozen books, according to her Barefoot Contessa site. The renowned food celeb also sells cookware such as cast-iron Dutch ovens and baking dishes on her site and has hosted numerous television shows, including her iconic "Barefoot Contessa" on the Food Network. 
Wealthy Gorilla, a site devoted to promoting self-wealth, ranks Garten at number 11 in its list of the world's 20 richest chefs. According to the site, all those cookbooks, television shows, and endorsements have made the contessa quite wealthy, earning her a net worth of about $50 million. Celebrity Net Worth clocks Garten in at a significantly higher net worth of around $60 million. Garten started her Barefoot Contessa brand by buying a small 400-square-foot specialty food store by the same name in 1978. The tiny shop, named after the 1954 film starring Ava Gardner, proved to be quite the successful investment.
If you combine her net worth with that of her investment banker husband, Jeffrey, the couple is worth about $120 million. 
Martha Stewart is the queen of cash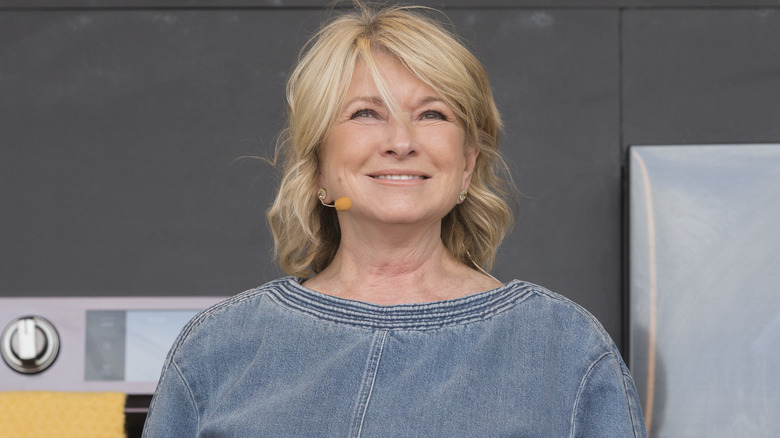 Shutterstock
Martha Stewart is one of the few celebrities that built an empire, lost much of it, and rebuilt it. The former model was famously convicted of several financial crimes in 2004, leading to five months at Alderson Federal Prison Camp in West Virginia. The prison was nicknamed "Camp Cupcake" by many, and Business Insider reported that the minimum-security facility had "tree-lined gates" and so-called "cottages" that are free of barbed wire.  After her release, Stewart began recouping her fortune. 
Celebrity Net Worth lists Stewart's net worth at $400 million. However, citing Money Inc, TheStreet provided the higher estimate of $640 million as of 2019. Stewart has amassed her fortune through book deals, television shows, and branding opportunities. Stewart knows her name is valuable and lends it to such items as dog toys (via People), cookware, and CBD products. According to Marque Brands, which purchased the Martha Stewart brand in 2019 (via Neuberger Berman), the Martha Stewart brand reaches about 100 million people each month. That's a lot of chew toys and pillowcases.
Clearly, between lifestyle queens Ina Garten and Martha Stewart, Stewart comes out on top financially.