Why Andrew Zimmern Likes Himself More While Traveling Than He Does In The US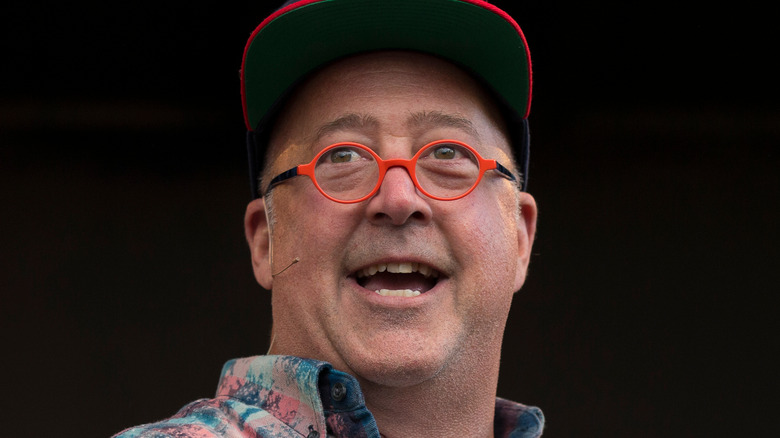 Shutterstock
We're all familiar with the cliche of the ugly American tourist — the one who travels to a foreign land only to talk overly loudly about how they do everything better in the good ol' U.S. of A. Only the likes of Chevy Chase and the rest of his American brood in "National Lampoon's European Vacation" could spend five minutes at Stonehenge and demolish the 4,000-year-old monument (via YouTube).
Andrew Zimmern, an American who circled the globe multiple times during the 12-year run of "Bizarre Foods" (via IMDb), isn't your stereotypical American tourist. If Zimmern ever was that guy, then all that travel might have wrung it out of him. His friend and fellow food-TV world traveler Anthony Bourdain was called "a one-man rebuttal of the 'Ugly American' abroad" in The Guardian's obituary of the "Parts Unknown" host, so maybe there's something to the idea that frequent traveling takes the rough edges off an American.
Abroad, Andrew Zimmern is the opposite of the 'ugly American'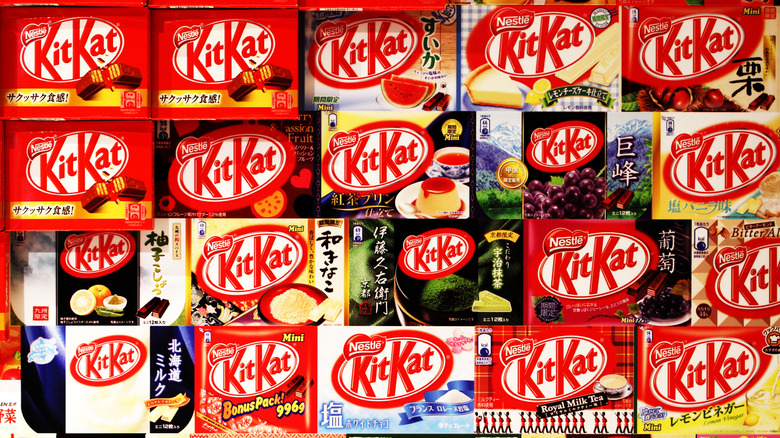 Shutterstock
In a video for First We Feast, Andrew Zimmern shows off his encyclopedic knowledge of snacks from around the world, the likes of which you're not going to find in a standard American grocery store. He talks about his admiration for Japan's matcha-flavored Kit Kat bars and his love of Mexican lollipops that combine sour, salty, sweet, bitter, and spicy. Those are just two of many unique snacks Zimmern reviews in the video.
"Sometimes people ask me, how did you discover all this stuff?" Zimmern says. "I did something other people don't like to do. I asked for help. I know, it's a very un-American concept, but it's okay."
Zimmern then expands on that thought and muses on how he's a different person outside the U.S.: "I like myself better in foreign countries than I do in America. The Andrew who's traveling abroad is a more curious person, he's polite, he takes more risks. I learn more going into a supermarket in a foreign country about their culture than I do going to a museum."
That's a refreshing change from the American in sandals and socks asking the locals if they have Burger King in their country.