The Unexpected Reason You Might Recognize Bobby Flay's Daughter Sophie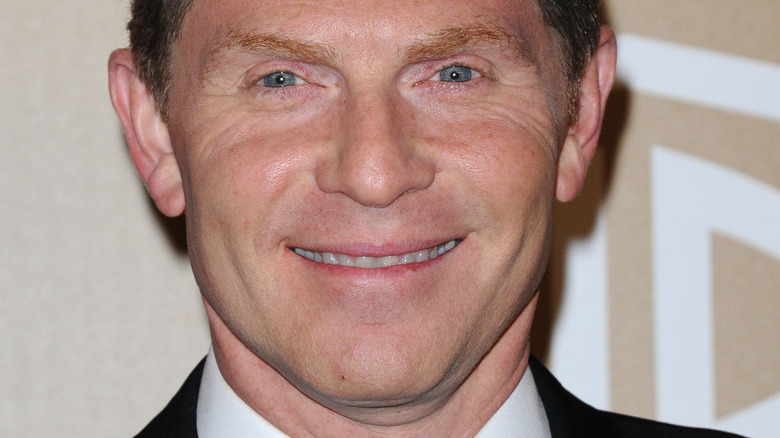 Shutterstock
Though Sophie Flay is best known to the general public as the daughter of celebrity chef, television presenter, and restaurateur Bobby Flay, the 25-year-old has actually made quite a name for herself on her own. But, before you go scouring the web for an SF food blog (she told People she does genuinely enjoy trying different things), you should know Flay hasn't exactly planned on following in her father's chef footsteps. In fact, instead of cultivating a career where she's surrounded by pots and pans, the young Flay has built her own following through her work as an on-air community journalist. 
Speaking with Parade back in 2019, she said she decided to pursue the career because she believes it's important to share stories that "tell the truth." After four years of journalism school and multiple internships, including one with NBC during the 2018 Winter Olympics, Sophie has formed quite an impressive résumé and continues to prove that she's determined to be successful in media.
Of course, as the daughter of a famous chef, Sophie has been in front of a camera so many times already it's fair to assume it's practically second nature for her. In addition to her work as an on-air reporter, she has appeared several times over the years as a guest alongside her dad on Food Network programs like "Beat Bobby Flay" and "The Flay List." But, get this: There's a good chance you may already know her from somewhere else before that.
Millions of people know Sophie Flay's voice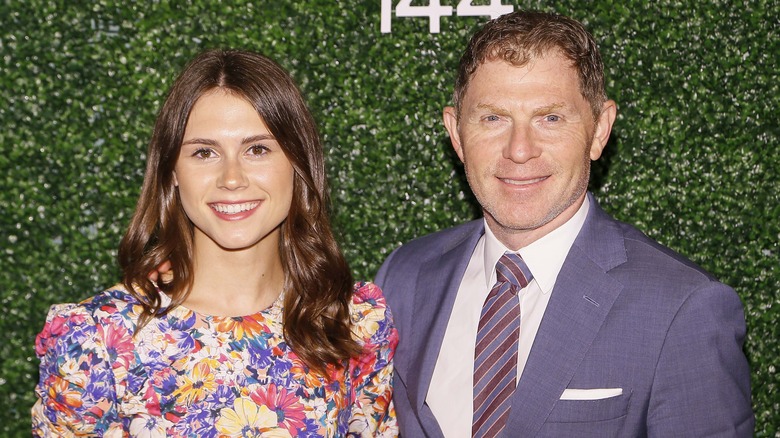 Paul Morigi/Getty Images
If you've watched Sophie Flay on "The Flay List," it's possible you immediately recognized her voice the moment she started talking. We promise you're not imagining things. According to Flay's LinkedIn, she spent more than two years working as an ad voice track reader for Spotify, where she recorded voiceovers for the platform that were heard by millions of listeners. Yup, that means any time you heard a commercial with a friendly, female voice encouraging you to spring for Spotify premium back in 2017, it was likely the daughter of an Iron Chef telling you to do so. Curious as to whether or not it was actually her you heard? Listen to it on her demo reel here on YouTube.
Although Flay left her Spotify gig back in 2018, she continues to put her voice to good use in other areas of media. Today, she can be seen presenting television news for KABC in Southern California, where she works as a community journalist. According to People, she reports on issues affecting Silver Lake and the surrounding communities like store openings and closures, as well as events and general neighborhood news. You can also hear more of her voice on the iheartradio podcast "Always Hungry," a weekly series in which she and her famous father, Bobby Flay, explore food through a multi-generational, cultural lens. Nice work, Sophie! Someday we may even see her lead a series on her own.