Why Scallops Appear On Almost Every Cooking Competition, According To Antonia Lofaso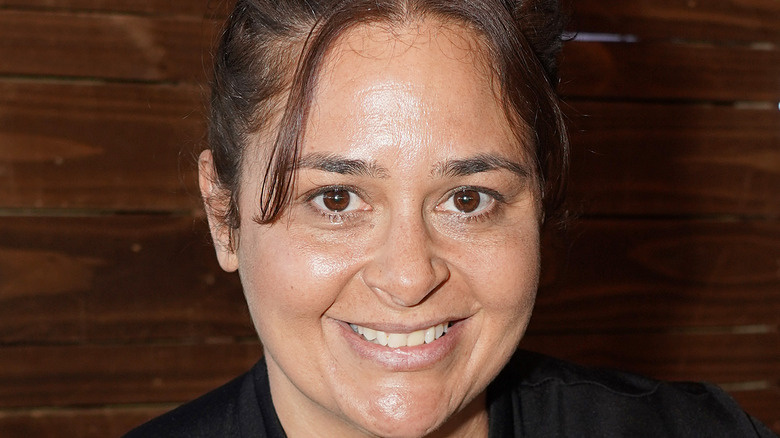 Alexander Tamargo/Getty Images
No one knows food like celebrity chef and renowned TV judge Antonia Lofaso. As per Harry and David, Lofaso was introduced to the magic that takes place in the kitchen when she was just a child. "Growing up, cooking in my house was mandatory. It was how we showed our love and compassion for each other," Lofaso said. "I joke all the time that if the cable guy came over, my mother would ask, 'Did you make him a sandwich?'"
Lofaso not only counts herself as an accomplished restaurateur and chef, she also appeared on popular cooking shows like "Restaurant Startup," "Cutthroat Kitchen," "Man vs. Child," and more (via Chef Antonia). She definitely has interesting insights into the world of competitive cooking thanks to having been a competitor herself. She told Mashed in an interview that she feels empathetic towards contestants. "I'm more inclined to put myself in their shoes because I've been in their shoes," Lofaso said. "And I've had great mistakes and I've had great failures and incredible successes. And so, to be able to also tell them that." With so much experience under her belt, Lofaso has even figured out why certain ingredients, like scallops, always seem to find their way into cooking competitions. 
A convenient ingredient for chefs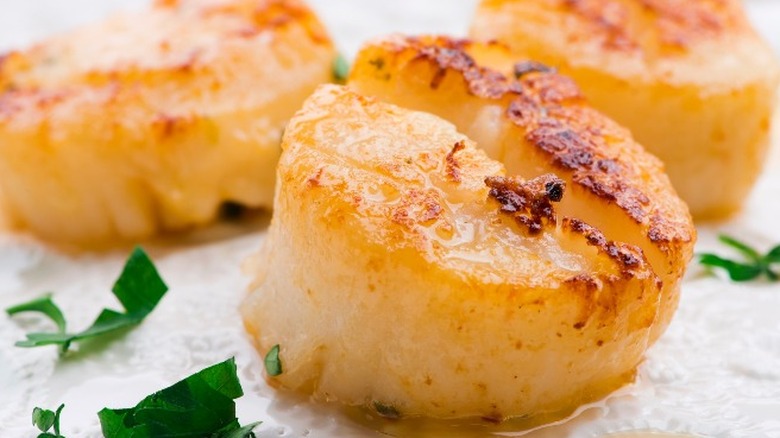 Shutterstock
Antonia Lofaso thinks competitors use scallops a bit too often to impress judges in cooking contests, as she explained to Insider. According to Lofaso, the reason for this choice is quite simple –  she believes that scallops provide a convenient choice because they take little time to cook and can get served up quickly when a contestant races against the clock to meet a deadline.
However, off the TV sets, Lofaso personally loves the ingredient. As per Press Telegram, she once listed scallop-based recipes along with s'mores and pasta as some of her favorite recipes to work with. She also thinks that scallops can be very convenient for home chefs to cook with (via Insider). "They're always a winning dish because they're salty and sweet at the same time," Lofaso said. "If you do it right, they're delicious."