The Italian Red Wine Giada De Laurentiis Swears By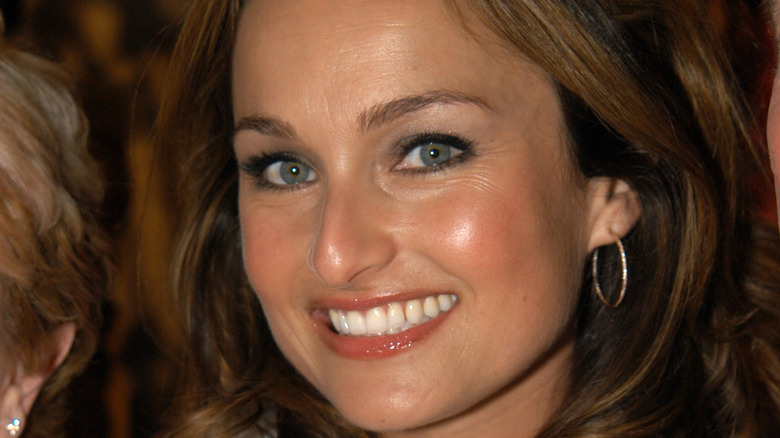 Shutterstock
Giada De Laurentiis definitely enjoys a glass of wine from time to time, but maybe not as frequently as she used to. During an interview with "Milk Street Radio's" Christopher Kimball, the co-host of the Discovery+ limited series, "Bobby and Giada in Italy" explained, "I mean, if you ask a lot of women at my age, they will tell you that alcohol is very difficult to break down anymore." But when De Laurentiis is partaking of the vino, she is a fan of sustainable wines. 
If you don't know a lot about these wines, don't worry, the celebrity chef is ready to educate us with a little sustainable wines 101. Per her Giadzy blog, sustainable or organic wines are those that are labeled "natural." What does that mean? In the simplest of terms, it means nothing has been added. "This means no added yeasts, no chemicals from the vineyard to the cellar, no added sulfites... nothing! It's essentially free of all intervention, and the wine is left to do its own thing," the blog states. It sounds like a good thing, but if you are the type of person who has a difficult time picking out wine in general, De Laurentiis isn't going to leave you in a lurch. These days, the cookbook author is heaping her praise and recommendations for a sustainable Italian red wine you may want to try.
Montepulciano d'Abruzzo Amphora 2018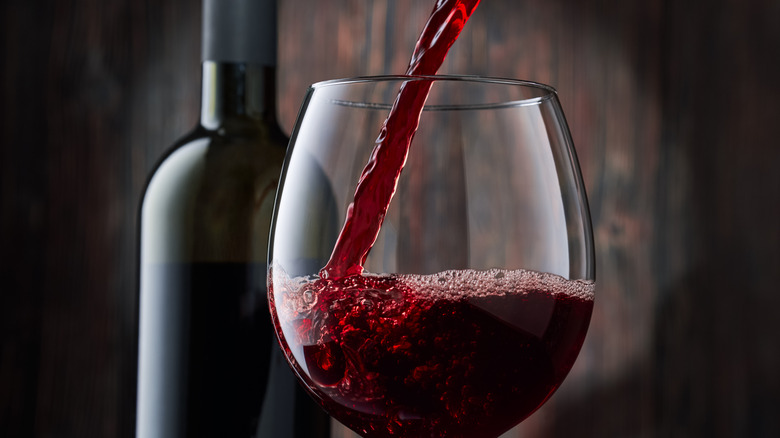 Shutterstock
The wine De Laurentiis swears by, per her blog, is a bottle of Cirelli – Montepulciano d'Abruzzo Amphora 2018. Why this wine? It hits all the right notes when it comes to sustainable wines. "The Francesco and Michela Cirelli's philosophy when it comes to growing grapes is to respect the natural cycles of olive trees, vineyards, horticultural crops and the animal breeding — it's all about nature setting the rules, with no need for harmful chemical substances. This particular red wine is light and fresh, with vibrant notes of plums and blackberry," the blog shared. 
The Cirelli vineyard's story is definitely compelling. According to Agricola Cirelli, the Montepulciano grapes they use to make the wine come primarily from the vineyards they own so, they know how they are cultivated and harvested. They also note that they use only "indigenous yeasts." A bottle will run you about $35, and while a little pricey for some pocket books, it definitely sounds like it is worth it. However, it should be noted that sustainable wines do have a caveat when it comes to shelf life. Per Domaine Bousquet  if you pop open a bottle of organic white wine, you will need to drink it within three to seven days, while natural red wines need to be consumed within three to five days of opening. They also suggest chilling wine after opening it to help prolong its life.