This Classic Waco Dish Is One Of Chip Gaines' Favorite Meals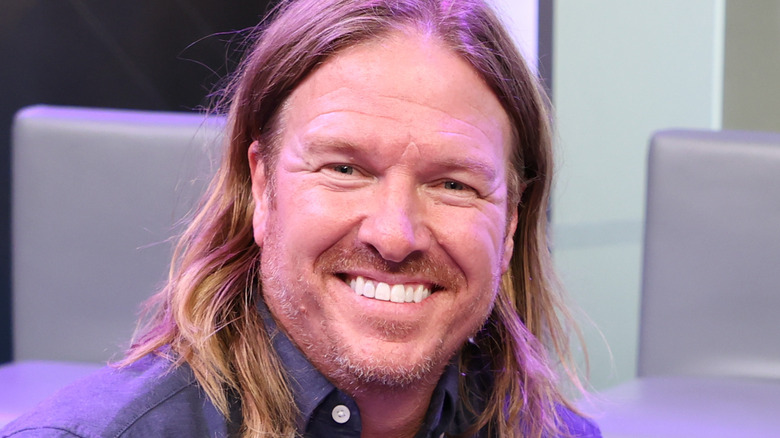 Cindy Ord/Getty Images
For the big-city media outlets, Waco is synonymous with large-scale violent crime (via Realtor.com). It does seem like the small Texas city is associated with a headline-grabbing mass murder about once every 20 years. But Chip and Joanna Gaines have single-handedly slapped some shiplap over Waco's dark reputation and turned it into a hot little real estate market, thanks to their popular show "Fixer Upper."
You might not know this about Waco, but it's got a decent reputation as a dining destination, too. Eater Dallas lists 18 Waco restaurants worth visiting, with fare ranging from avocado toast to Texas barbecue. (The Waco Twin Peaks didn't make Eater's list. It had to close permanently after the 2015 biker-gang shootout there, per the Waco Tribune-Herald.) The Gaines themselves have two eateries among the 18 on the list: Silos Baking Co. and Magnolia Table.
Chip Gaines has been in Waco off and on for decades now, ever since he attended college there, at Baylor University. So when he seeks out one of his favorite meals, he doesn't go to one of his own restaurants. He goes to Vitek's BBQ (via Delish).
Chip Gaines has been eating this famous barbecue dish since college
Four generations of the Vitek family have made their market and barbecue joint a central-Texas institution for the past 100-plus years, according to the restaurant's website. The key to their success has been good customer service, and nothing could be more of a crowd-pleaser than the Gut Pak, the granddaddy of all Frito pies at 2.5 pounds (via Delish). Third-generation owner Billy Vitek invented the Gut Pak in 1983. The meal starts with a bed of Fritos corn chips that gets layered with brisket, sausage, beans, pickles, onions, and jalapeños. The Gut Pak no doubt played a big role in the Cooking Channel's decision to declare Vitek's the winner of its "Best College Eats in America" contest in 2013 (via Business Wire).
Chip Gaines went to college well before that, graduating from Baylor in 1998, according to the university. Gaines discovered the Gut Pak at Vitek's while playing for Baylor's baseball team. Chip, Joanna Gaines, and their brood of kids are still regulars at Vitek's, and the owner there told Delish Chip still likes to order the Gut Pak. Maybe a college student could polish off 2.5 pounds of meat, beans, and corn chips. Now, we suspect Gaines is happy he's got a big family to share with.