The Surprising Way Giada De Laurentiis Likes Her Baked Pastas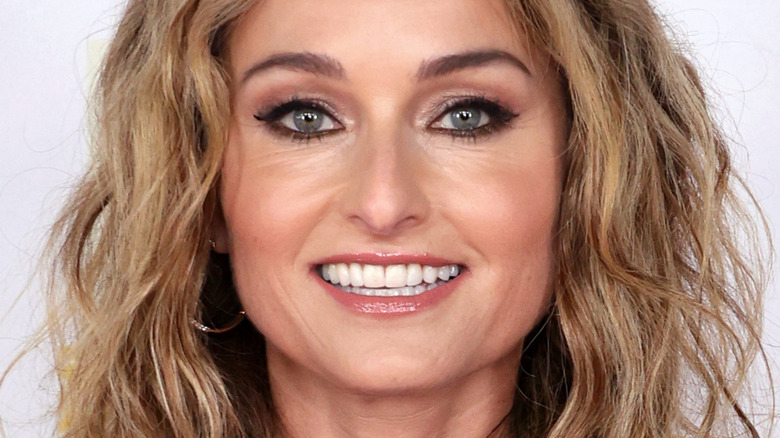 Kevin Winter/Getty Images
If there's one thing Giada De Laurentiis could be considered an authority on, it's Italian food. The celebrity chef and Food Network star is known for her traditional Italian cooking and love of all things pasta and pizza. Whether it's on her TV series "Giada at Home" or in one of her many cookbooks, De Laurentiis has whipped up thousands of dishes inspired by growing up in Rome (via Food Network). "My goal is to make Italian food clean and accessible and beautiful and tasty, with simple ingredients that people can find at a local grocery store," she told Food & Wine.
One Italian meal that De Laurentiis is particularly fond of is baked pasta — whether it's a slice of hearty lasagna or a scoop of cheesy, crusty baked ziti. But the chef has a surprising quirk when it comes to how she likes said dishes. Here's what you likely did not know about De Laurentiis' taste in baked pasta.
Giada De Laurentiis likes baked pasta that's almost burnt on the top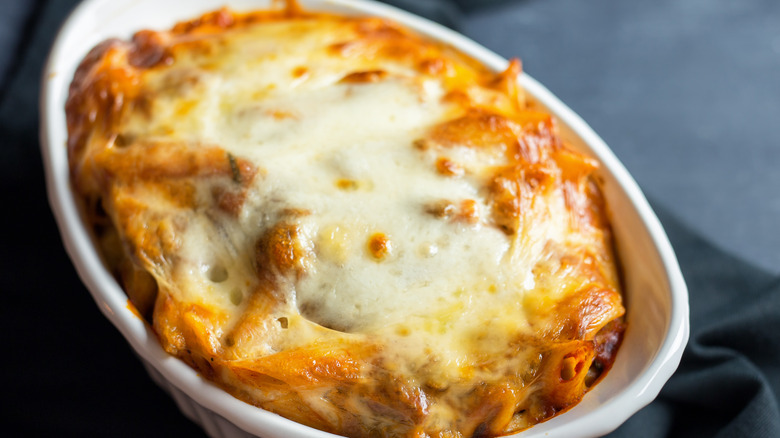 Aimee Lee Studios/Shutterstock
Anyone who has ever made baked spaghetti, lasagna, or any similar dish knows that the recipes often tell you to leave the dish in the oven until it's just golden brown or bubbly on top. But Giada de Laurentiis ignores that direction. Instead, she likes it to be almost burnt, which is something she learned from her mother. "My mom loved putting things in the oven and getting them really dark and crunchy on the top," she said in an interview with First We Feast. "Much more golden brown than most people would ever do."
She went on to explain that it's something that has stuck with her over the years, even on TV. "I remember the first time I was on camera, they said to me, 'It's going to look burnt,' and I was like 'Yeah, but that's the way I like it!'" she laughed. To each her own!