Aarón Sánchez Says You Should Never Use This Meat For Tacos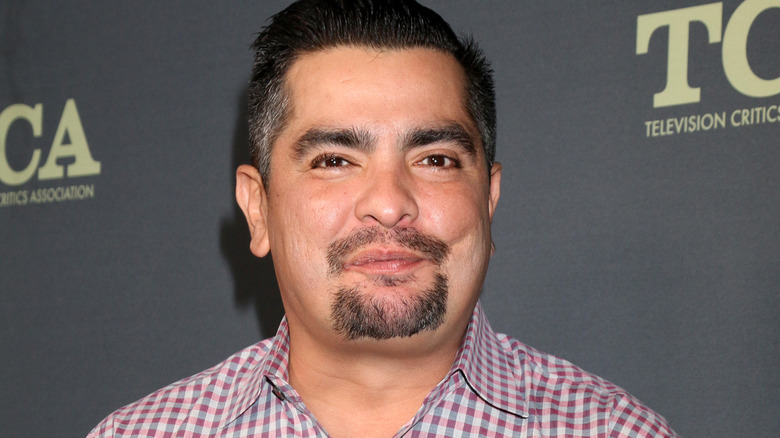 Shutterstock
Fans of Aarón Sánchez, chef and current judge on Fox culinary competition "MasterChef," are likely more than well-aware of the television personality's Mexican-American roots. Born in El Paso, Texas, Sánchez is the son of Mexican chef Zarela Martinez (via El Paso Times) and hosted the Cooking Channel's Emmy-nominated series, "Taco Trip." He's also the author of two Mexican cookbooks, "La Comida del Barrio" and "Simple Food, Big Flavor: Unforgettable Mexican-Inspired Recipes from My Kitchen to Yours" (via Food Network). So, when it comes to Mexican food, one could argue that he is one of the United States' foremost authorities. 
Because he was raised by a chef, and became one himself, people respect Sánchez's knowledge about food. And, when he speaks up about how it should be prepared, the masses listen. Sánchez griddles his tortillas with a squirt of water and oil? OK, we will, too. He only uses white onions in his tacos? Roger that. And, when Sánchez tells us ground beef should not be used in tacos, we're ready to learn what we should, traditionally, be using instead.
Ground beef is a no-no for tacos, per Aarón Sánchez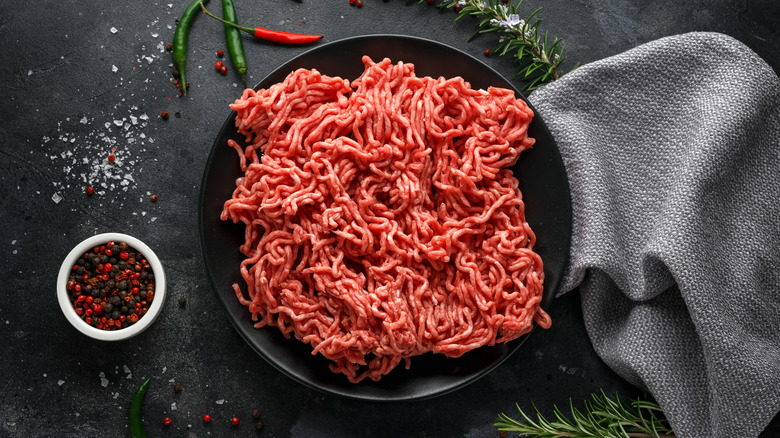 Shutterstock
When it comes to taco fillings, the sky's the limit! We've tried everything from jackfruit tacos to breakfast tacos to beef birria tacos with sharp cheddar. But, in Mexico, there are a few varieties that can be regarded as traditional, including lamb or goat barbacoa, pork al pastor, and pork cochinita pibil (via MasterClass). One filling you'll almost never find in Mexican tacos? Ground beef.
Speaking with Food & Wine in 2017, Sánchez was asked for his taco tips. In turn, he shared that ground beef is "no bueno," noting that he prefers slow-cooked beef, lamb shoulder, or goat marinated with ancho chile, garlic, and Mexican oregano. He also recommended keeping a quarter-inch border of space around the tortilla so the contents don't spill out. So there you have it: When stocking up for Taco Tuesday, bypass the ground meat at your local butcher counter and go straight for the larger cuts.