The Real Reason Ryan Reynolds Is Offering To Buy You A Cocktail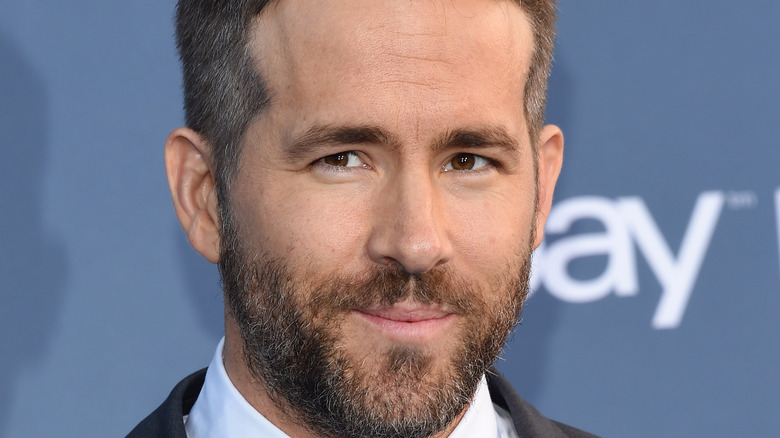 DFree/Shutterstock
If you've ever dreamt of certified heartthrob Ryan Reynolds buying you a drink at the bar, it's your lucky day. The actor (who just happen to be the owner of Aviation American Gin) is offering to foot the bill for cocktails made with his liquor brand in honor of an upcoming holiday.
In celebration of National Aviation Day on August 19, Reynolds' gin brand is offering to cover a portion of the cost of Aviation Gin cocktails purchased from a licensed bar or restaurant from August 18 to August 22. The promotion officially begins at noon on the 18th, for those who prefer day drinking over evening imbibing.
On the Aviation Day promotional web page, a quote from the brand's celebrity owner reads: "In 1939, President Roosevelt drank a few negronis and immediately declared August 19th National Aviation Day. But don't take mine or FDR's words for it — try it yourself. That's right: this Aviation Day, I'm buying."
Whether you're a fan of a classic martini, refreshing gin and tonic, or a more creative gin cocktail, now's your chance to sip one on a celebrity's dime.
How to cash in on the National Aviation Day promo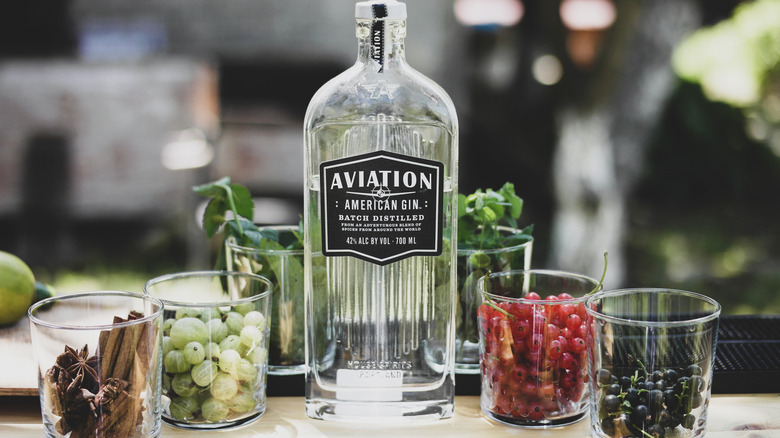 Daniel Muresan/Shutterstock
As with most seemingly too-good-to-be-true offers, there are a few hoops customers will have to jump through to cash in on Reynolds' offer, as well as limitations to keep in mind before running out to the bar.
Gin drinkers with more expensive taste shouldn't anticipate Aviation to cover the entire cost of their neighborhood gin joint's priciest option, as the reimbursement offered is just $7 per person. In order to qualify for the rebate, customers must purchase a cocktail that costs at least $7.01. 
While this offer is open to any legal U.S. citizen who is over 21 years old, the cocktails can only be purchased in a select list of 28 states to be eligible for the rebate, which are listed on the Aviation Day website. Those interested in the promo who aren't sure where to find Aviation on the menu can use the company's online product finder to find bars and restaurants that carry the celebrity gin brand.
After purchasing their Aviation drink of choice, customers must upload an image of their receipt to the brand's website for reimbursement via the mobile payment app Venmo, and must have an active Venmo account to receive the rebate. While the purchase window for the National Aviation Day promo ends on August 22, customers have until September 15 to upload their receipt for reimbursement. The promo can only be used once per person, and is available while supplies last.