The Scariest Chef Stephanie Izard Competed Against - Exclusive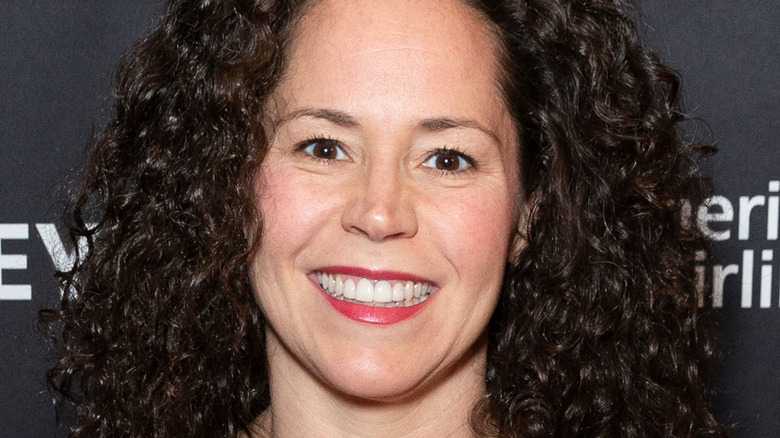 lev radin/Shutterstock
Throughout her illustrious cooking competition career, James Beard Award winner Stephanie Izard has had her fair share of formidable opponents. But nothing would quite compare to engaging in culinary battle with an Iron Chef. "I would say the scariest chef to compete against was [Masaharu] Morimoto," Izard revealed in an exclusive interview with Mashed.
During her triumphant run on "Top Chef: Chicago," the Windy City native earned hometown hero status after defeating future food superstars such as Antonia Lofaso, Dale Talde, and eventual "Top Chef" winner Richard Blais for the Season 4 crown, per Top Chef Stats.
Nearly a decade later, Izard stepped back into the kitchen arena to compete on "Iron Chef Gauntlet" and was able to out-cook fellow contestants Sarah Grueneberg and Shota Nakajima, both "Top Chef" runners-up. For the gauntlet finale, Izard would have to face off against some real deal Iron Chefs including Bobby Flay and Michael Symon, as Grub Street explained. But when she learned that the last person standing in the way of victory would be Morimoto, the veteran chef found herself full of anxiety. "That was my final Iron Chef Gauntlet challenge," she recalled. "I knew it was coming up and I couldn't sleep the night before." Somehow, Izard was able to get things cooking. She successfully incorporated the secret ingredient, tilefish, into dumplings and a bowl of spicy laksa to best Morimoto and earn the title of Iron Chef. Even today, Izard remains in awe of her iconic opponent. "He's just a badass and very precise and does really awesome things," she said.
Stephanie Izard's best advice for winning a cooking competition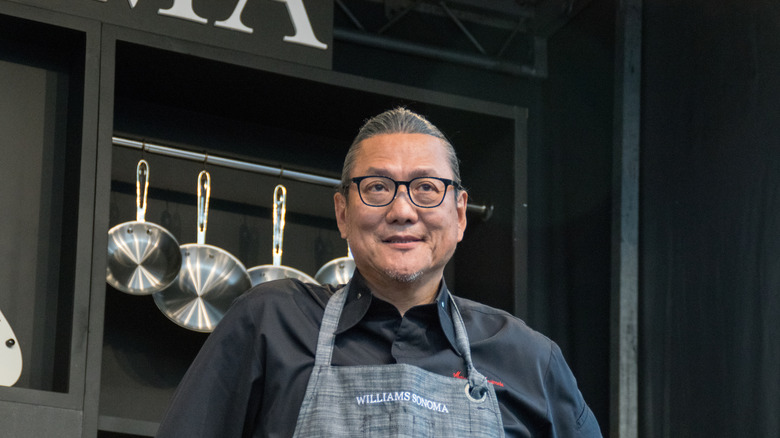 agwilson/Shutterstock
So beyond possessing extraordinary culinary powers, what exactly is the secret to Izard's "Top Chef" and "Iron Chef" success? "I jokingly say that my motto was like, 'Just don't make anything gross, then you're not going to be kicked off,'" laughed Izard, whose achievements also include a one-off win over Season 10 "Top Chef" champ Kristen Kish on the show's "Duels" spinoff (via Entertainment Weekly).  
When it comes down to it, Izard revealed that the actual key to victory is simple: authenticity. "Just be yourself," she recommended. "Cooking is very personal, and if you try to change the food to impress the judges and what you think their expectations are, then that's where it's not going to go well. It should just represent your cooking style and what you're excited about and what you love to do. That's the best way to go into it."
So if you happen to find yourself drafted onto "Top Chef," "MasterChef," or "Guy's Grocery Games" or any of the other dozens of shows in the cooking competition space, remember to heed those words.
Stephanie Izard may be on a cooking competition hiatus, but she's as busy as ever with her four Chicago restaurants and recently opened Girl & the Goat outpost in Los Angeles. You can also order Girl & the Goat by Stephanie Izard meal kits directly to your door via Goldbelly.