Taco Bell Has Good News For Fans Of Its Toasted Breakfast Burrito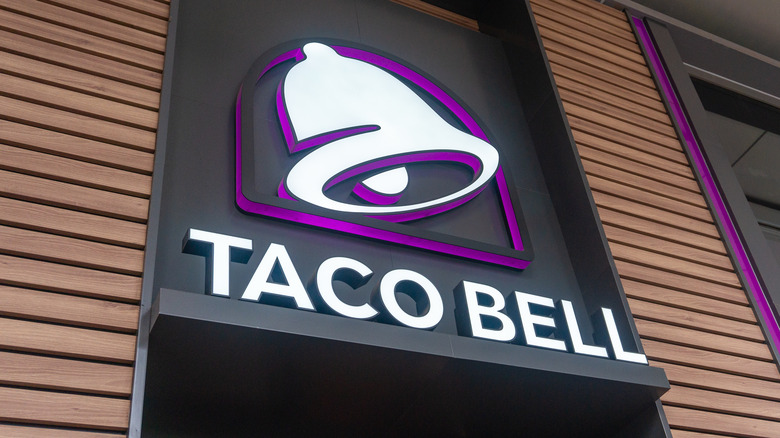 Andy Feng/Shutterstock
Taco Bell's popular breakfast menu — and a craveable lineup of new toasted burritos — is making a comeback across the country, in great news for all fans of the company's morning offerings.
Although the chain, which originated in California in 1962, has been a dominant force in the fast food business for decades, their breakfast menu didn't come about until recently. The Taco Bell breakfast menu made its debut in 2014 with brand new morning-friendly items like an egg-filled version of the Crunchwrap Supreme, breakfast soft tacos, and egg-and-cheese quesadillas.
The company was so invested in its breakfast offerings that the push for the new menu became the chain's largest marketing campaign ever. This investment of time and energy apparently paid off, as David Novak, former CEO of Taco Bell's parent company, Yum! Brands, noted that they were "one of the few companies in the history of the [quick service restaurant] industry to launch breakfast successfully and profitably in year one," (via Bake). 
Despite the breakfast menu's success, in 2020, Taco Bell was forced to scale back their morning offerings due to reduced hours of operation in response to the COVID-19 pandemic. However, towards the end of the year, Taco Bell had brought back breakfast in around 50% of their locations — a number that continues to increase over time (via Delish).
This taco bell breakfast menu item is made for burrito lovers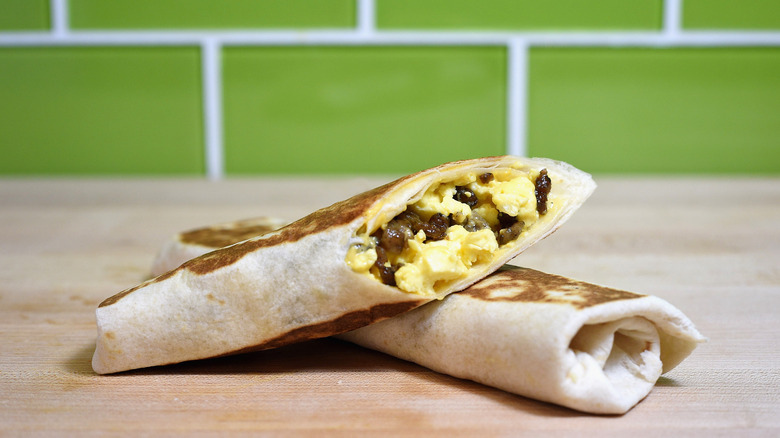 Joshua Blanchard/Getty Images
In a recent tweet and Instagram post, Taco Bell shared a mouth-watering photo of one of their toasted breakfast burritos with the caption, "You're not dreaming. Toasted breakfast burritos are here." This marks a full-fledged return of their breakfast burrito menu following the temporary scaling back of the breakfast menu as a whole.
The new breakfast burrito menu, which made its debut last year, includes the Cheesy Toasted Breakfast Burrito (with eggs, sausage, and nacho cheese sauce), the Hash Brown Toasted Breakfast Burrito (with eggs, choice of meat, cheese, and a hash brown), and the Grande Toasted Breakfast Burrito (with a double serving of scrambled egg, potato bites, pico de gallo, cheese, and choice of meat).
"We serve nearly one billion burritos to our fans every year and our new Toasted Breakfast Burrito menu solidifies that Taco Bell is the place for burritos across all dayparts," senior vice president of brand marketing, Melissa Friebe, shared in a press release at the time of the menu's release.
The company's previous grilled breakfast burrito with fiesta potatoes came in #3 in Mashed's rankings of Taco Bell's breakfast items, proving that their morning burritos remain one of the items most worth an early a.m. trip through the drive through.