Rachael Ray Revealed Her Celebrity Crush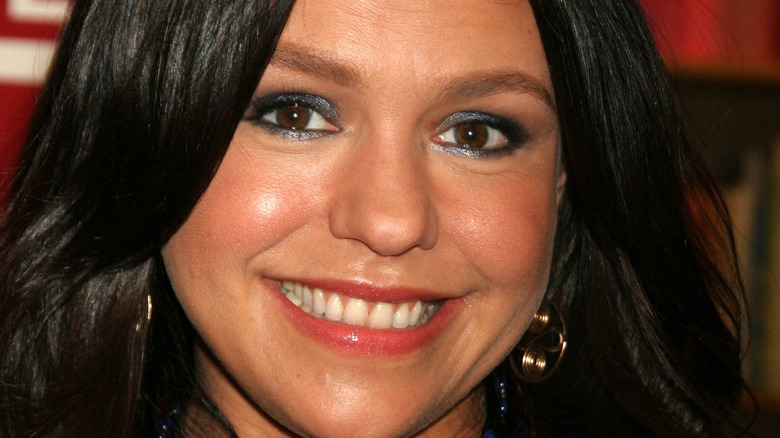 s_bukley/Shutterstock
Celebrity chefs are just like us — no, really. Don't believe us? Well, they start fires in their kitchens or those of other celebrity chefs — yes, Rachael Ray, we are still talking about that time you accidentally set Emeril Lagasse's kitchen set on fire. Celebrity chefs also burn food from time to time. In fact, Alton Brown says he does this with nuts all the time. They forget to add ingredients when they are making up a recipe; just ask Ree Drummond, who shared a video via Instagram of her own ingredient mishap. These chefs are amazing in the kitchen, but they are also real people, just like us. That's probably why we love how cute Rachael Ray was when she revealed her celebrity crush. 
During a conversation on the podcast "Teach Me Something New with Brit Morin," Ray dished about all of her accomplishments and her favorite moments from her show. One of those special moments occurred on her 2000 celebratory episode where her "mad crush" happened to have made a surprise appearance, much to her husband's chagrin. What might surprise you is Ray's celebrity crush is not another celebrity cook, but rather someone from the music biz.
50 Cent is who Ray crushes on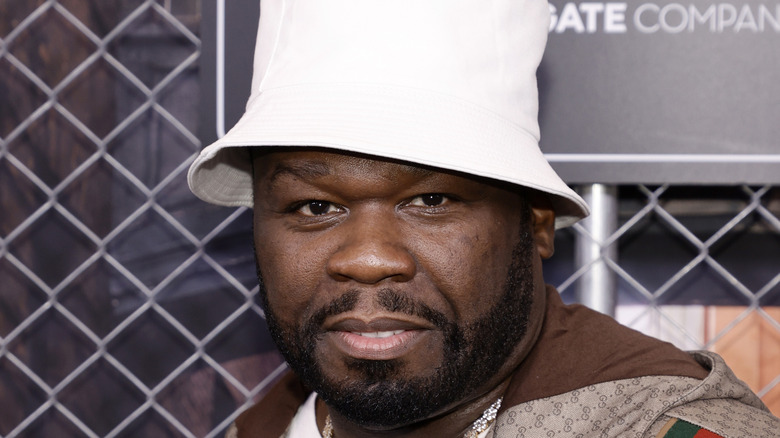 Jamie Mccarthy/Getty Images
During Ray's chit-chat with Brit Morin on the podcast "Teach Me Something New with Brit Morin," Ray shared that Curtis Jackson, aka 50 Cent, is her not-so-secret crush, and apparently the rapper truly surprised Ray during her 2,000th episode. The cookbook author recalled, "I wish somebody had told me that my husband was going to be here, because another surprise guest was my mad crush, 50 Cent." And apparently, Ray was crushing on him pretty hard. She continued, "Curtis made me a video ... apologizing that he couldn't be here, and while I was hugging the monitor ... he is standing behind me, holding flowers, in a Tom Ford suit." ZZ Top was right: "Cause every girl crazy 'bout a sharp-dressed man." 
Morin must have felt those crush vibes did as well, because she notes that Jackson must have "looked hot." Ray was quick to confirm and affirm that, "Yeah, he looked hot and I climbed him like a tree." But Ray went on to hilariously reveal that her husband, John Cusimano, was also there, looking on. Ray said, "And the entire time, my husband, John, my poor sweet John, was backstage watching." Ray shared, "It was just like I had kicked a puppy. A lot. Repeatedly. It was terrible." 
But not to worry; Ray and Cusimano are still going strong; Delish reports they celebrated 16 years of marriage this year.