Potbelly's Big Menu Update Includes These 3 New Sandwiches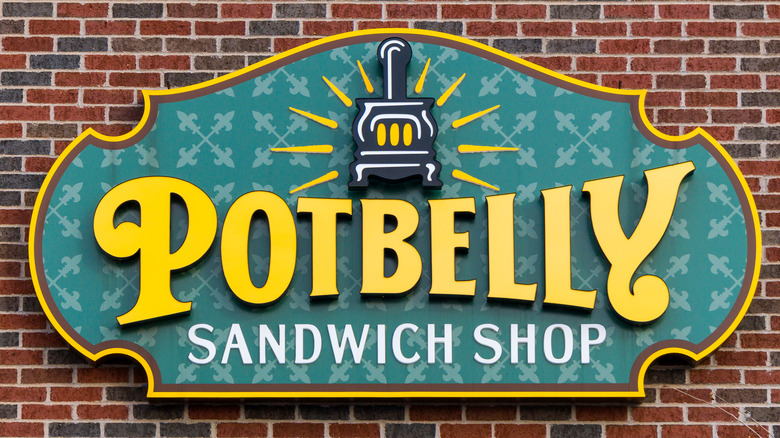 Ken Wolter/Shutterstock
Do you love sandwiches? We sure do. From a classic BLT to a nostalgic tuna melt to a spicy banh mi, we crave — and enjoy — sandos all the time.
One sandwich type we love is the submarine, sometimes referred to as a hero or a hoagie. Usually made on a long, split roll that's piled with sliced meats and cheeses, a sub is a classic lunch option, especially favored by office workers who can quickly gulp down a sandwich or bring it back to their desks. That would help explain the popularity of the Potbelly chain of sandwich shops, which counts locations in 33 states, per the company website.
Recently, the beloved sandwich chain went through a bit of a rough spot, weathering financial difficulties brought on by the pandemic and having to close 28 of its stores (via Eat This, Not That!). But luckily for its fans, Potbelly has rebounded nicely, announcing some favorable earnings reports as well as new menu concepts that offer diners more flexibility in their lunchtime choices, per Chew Boom.
Potbelly has new turkey, chicken, and beef offerings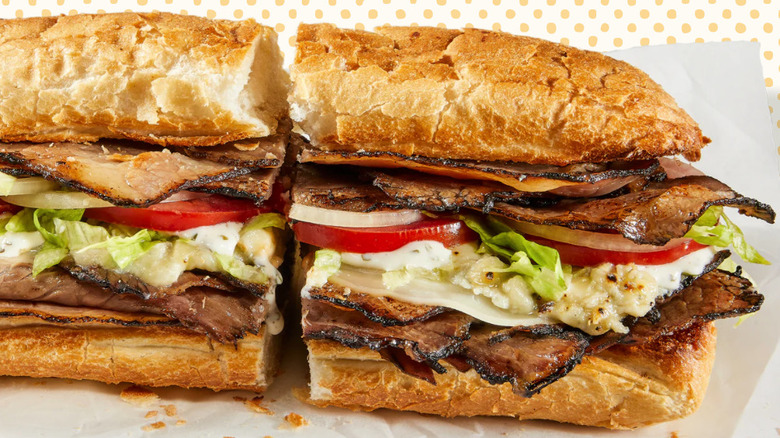 Potbelly
After facing some financial difficulties last year that had the chain considering bankruptcy (via Eat This, Not That!), Potbelly Sandwich Shop recently announced some improved earnings reports at its stores, as well as a substantial revamp of its menu. The chain's CEO Bob Wright hopes these new items will provide healthier margins for the chain as well as new and improved options for its diners (via QSR Magazine). Every sandwich, for example, is now available "Skinny," with one-third less meat and cheese; hungrier customers can also choose weightier "BIG" sandwiches loaded with extra meat, cheese, and toppings.
Additionally, Potbelly has added three new yummy-sounding sandos to its lineup. The Avo Turkey features sliced turkey breast, Swiss cheese, sliced avocado, and cucumbers on multigrain bread, as Chew Boom reports. There's a Chicken Club with grilled chicken, applewood-smoked bacon, and cheddar cheese, all atop white bread. And finally, meat lovers can opt for a Steakhouse Beef, featuring sliced Angus roast beef, crumbled blue cheese, provolone cheese, and horseradish aioli spread on white bread.
Just reading those descriptions is getting us hungry. Excuse us while we look up our nearest Potbelly location.