The Classic NYC Seafood Dish Bobby Flay Is Inspired By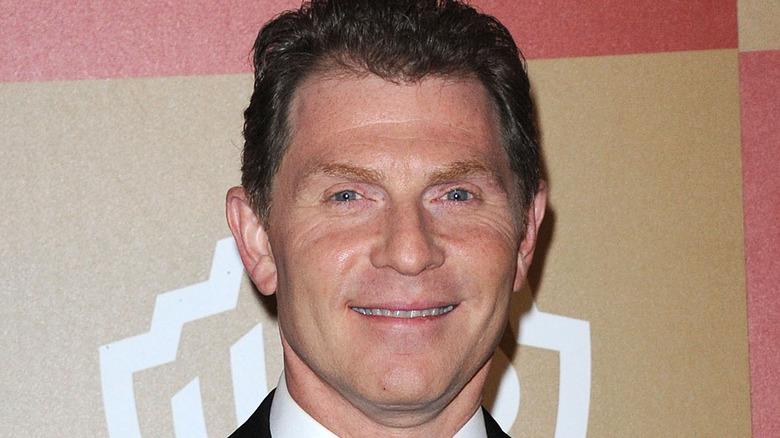 D Free/Shutterstock
Bobby Flay has hosted or appeared on what feels like countless television shows, from "Beat Bobby Flay" and "Throwdown with Bobby Flay" to "Iron Chef" and "Bobby and Giada in Italy." He has also owned quite the assortment of restaurants, including GATO in New York and Amalfi in Las Vegas, proving himself to be a whiz at anything from coastal Italian fare to simply perfect burgers. 
A portfolio like Flay's begs the question: What are this chef's formative dishes, his biggest culinary influences? Flay has dined all over the world, but one plate that stands out for its big, bold, classic New York vibes is a seafood pan roast, he told First We Feast. In fact, he counts it as one of the top 10 dishes that inspired his career. Considering his résumé, well, that says a lot. Have you ever tried a seafood pan roast? If not, maybe the dish is worth digging into.
This Flay favorite has oysters, paprika, and ... milk?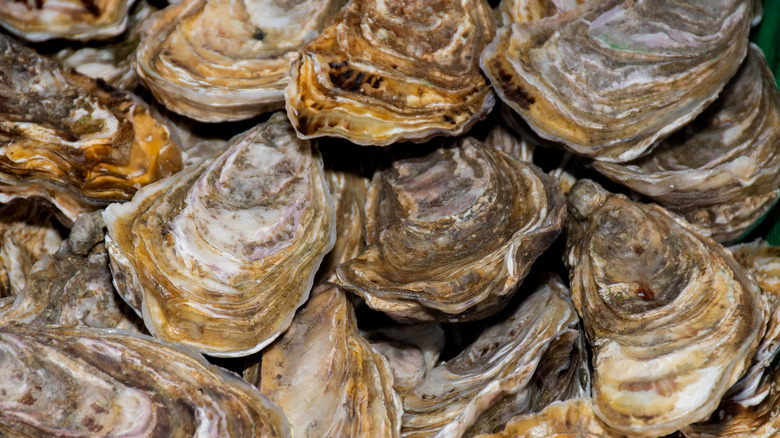 Cristina A/Shutterstock
"I'm a native New Yorker, so I would go to the Oyster Bar and order a pan roast" with either oysters or lobster, Flay told First We Feast. "Their thing is milk and paprika, which I think could be improved upon [laughs], but I love the idea of it." For non-New Yorkers, Grand Central Oyster Bar is an iconic spot in Manhattan's Grand Central Station, admired by other famous chefs like Alton Brown (via Twitter) and exactly the kind of romantically old-fashioned spot that would serve an oyster pan roast. A recipe shared by Food Network shows how the restaurant dish is made: You simmer shucked oysters in butter, clam juice, and other ingredients until they create a creamy, perfectly spiced broth, served over toast to soak up the sauce.
Flay loves this dish because of how quintessentially Northeastern it is — and how it reminds him of growing up in Manhattan. He's such a fan of the seafood pan roast, in fact, that he served versions of it at his Bar Americain restaurants (via First We Feast). His cioppino (seafood stew), for example, was served over toasted sourdough as a tribute to the Oyster Bar. Though Bar Americain is now closed, you can still try Flay's favorite pan roast for yourself when Grand Central Oyster Bar reopens in September after a pandemic-related hiatus, as Eater reports.