Sutton Stracke's Champagne Habits Caused A Stir Among The Real Housewives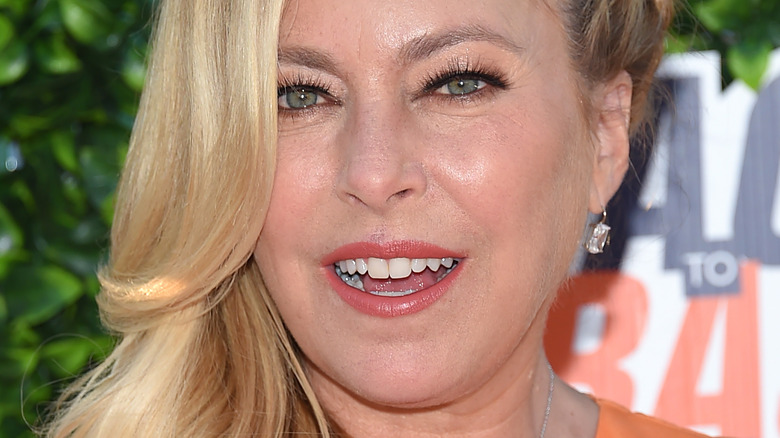 DFree/Shutterstock
Anyone who has seen an episode of any show within the "Real Housewives" franchise — whether you are watching the New York, Atlanta, or Orange County versions — knows that the women love to spill all the hot gossip over a few cocktails. While the beverage of choice for many of the women may change according to the locale they are in — after all, who isn't going to indulge in a frosty margarita while dining at a Mexican restaurant? — champagne is certainly one of the most common sips of choice for the women on the show. Any occasion is made more festive with a bit of bubbly, and as People showcased, "The Real Housewives of Orange County" cast member Heather Dubrow even has a champagne room in her house as well as a champagne doorbell in her walk-in closet.  
However, on "The Real Housewives of Beverly Hills," southern belle turned Beverly Hills boutique owner Sutton Stracke has a particular beverage order that had her fellow housewives stunned — and not in a good way. In addition to champagne with ice, a common drink of Stracke's according to Bravo TV, she also loves champagne with a shot of vodka in it. Talk about a potent combination! Considering many vodka cocktails feature a non-alcoholic base where the only alcohol comes from the addition of an ounce or two of vodka, using champagne as the "mixer" in a beverage is a recipe for a seriously strong drink.
What the other housewives thought about Sutton Stracke's enhanced champagne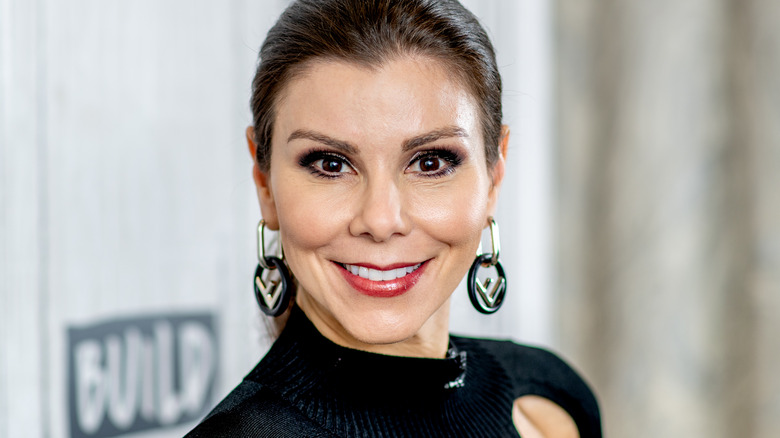 Roy Rochlin/Getty Images
Sutton Stracke is apparently such a fan of her champagne cocktail that she gave it a name — and it isn't exactly one you might expect to see on the menu at an elegant restaurant or wine bar. Her beverage of choice is apparently called a "Suddy Buddy Butthole," as Stracke explained to a bartender during an episode of "The Real Housewives of Beverly Hills," in which she ordered the drink (via Bravo TV).
Longtime housewife Kyle Richards deemed Stracke "an animal" after seeing her potent cocktail, while housewife Garcelle Beauvais added Stracke was "a mess!" Given the champagne base of the beverage, of course, champagne queen Heather Dubrow had to be consulted about the drink — and she certainly had some thoughts. When the drink was brought up to Dubrow in an episode of "Bravo's Chat Room," the brunette housewife confirmed that she had never heard of Stracke's boldly named beverage before weighing in, saying "that is so disgusting!" While it may be a favorite of Stracke's, it does not seem like the "Suddy Buddy Butthole" is going to be a beverage of choice for any of the other housewives anytime soon, based on their collective reactions to the creative cocktail, of course.