Aaron McCargo Jr. Reveals What Jon Taffer Is Really Like Behind The Scenes Of Bar Rescue - Exclusive
Since winning Season 4 of "Food Network Star," chef Aaron McCargo Jr. has been busy making a name for himself on Food Network and beyond. Besides hosting his own show, "Big Daddy's House," for six seasons, McCargo Jr. has made his rounds on a range of other cooking and food shows, from "Guy's Grocery Games" to "The Kitchen," "Ace of Cakes," and more (per IMDb). So it's safe to say he's gotten up close and personal with some of your favorite culinary personalities, like, say, "Bar Rescue" host Jon Taffer.
"For me, no one terrifies me but God. So I don't have no fear of no man," McCargo Jr. claimed, but he does admit that the rest of us would probably be intimidated if Taffer walked into the room. "He's a different type of character," says McCargo Jr., who has appeared as a guest expert on "Bar Rescue." However, he also insisted that's not necessarily a bad thing, telling Mashed he has a lot of respect for Taffer "for what he's done and where he's at, because he's earned it because he's good at what he does."
That's not all he had to say, though. In an exclusive interview with Mashed, McCargo Jr. dished on what it's like to film "Bar Rescue" and what Taffer is really like when the cameras aren't rolling.
Aaron McCargo Jr. says Jon Taffer is serious about getting the job done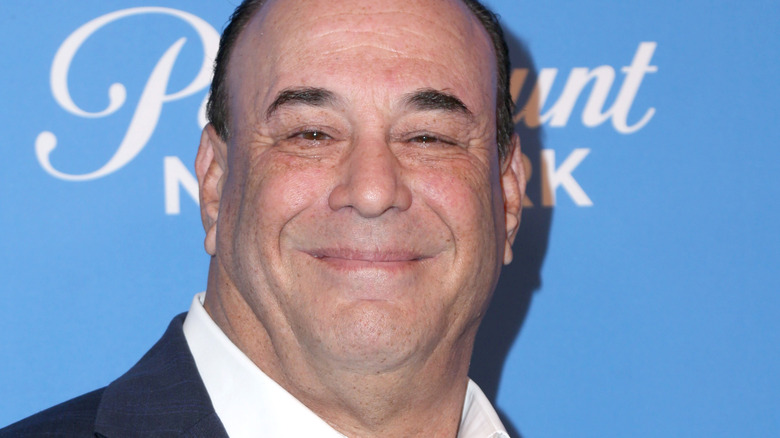 Kathy Hutchins/Shutterstock
While the emotions and drama might seem over the top on some episodes of "Bar Rescue," Aaron McCargo Jr. insists that "it's a real show." In fact, he told Mashed, "that's one of the realest reality shows I've ever done. It's real from the moment I get off the plane." He said it takes about a week to film each episode, and that every second counts. "It's a quick five days," he says, but it's also "a hard, long five days."
A big part of that is due to Jon Taffer himself, who brings an intense energy to the set right from the start, according to McCargo Jr. That doesn't mean Taffer is just a raging jerk, though. As McCargo Jr. puts it, "he's not coming here like, 'Let me get myself together and scream at you,'" but he is "very intense about the show" and "very serious about the business that he's in."
Taffer is there to get the job done to the best of his ability, and part of that means relying on the experts he brings on the show. "He's very serious about what we do as the talent," says McCargo Jr., adding that Taffer "really knows to trust the people that he brings besides him to be the expert. So he leaves it to us to do our job ... to really drive it and then he'll tweak."
For more from Aaron McCargo Jr., check out the chef's website. To see his latest culinary creations, follow him on Instagram.