Trenton Garvey Reveals The Most Disgusting Part Of Being On Hell's Kitchen - Exclusive
They don't call it "Hell's Kitchen" for nothing. As the Season 20 contestants vied for Gordon Ramsay's approval — and, ultimately, the grand prize of the role of head chef at Gordon Ramsay Steak in Las Vegas — they endured long hours with little sleep, tongue lashings, and, if they'd really dropped the ball, those infamous "punishments," issued to the team that lost each episode's challenge (via Gold Derby). And according to this season's winner, Trenton Garvey, some of those penalty sessions were not for the faint of heart!
In an exclusive interview with Mashed, Garvey shared that one of his team's punishments was truly one of the most disgusting experiences he'd gone through in his 23 years on the planet. "The worst punishment, by far, was going through the dumpsters, sorting out all the trash," he said. "Here in Vegas, the trash has been baking in a dumpster! So it was all very ripe." Imagine that Sin City sun combined with all of the various pungent foods that the "Hell's Kitchen" contestants and judges decided weren't plate-worthy. "We had everything from seafood to ... there was even some truffles in there! There was everything and anything, and we had to sort through every little bit of it," Garvey explained.
Here's what it feels like to win an award on 'Hell's Kitchen,' according to Trenton Garvey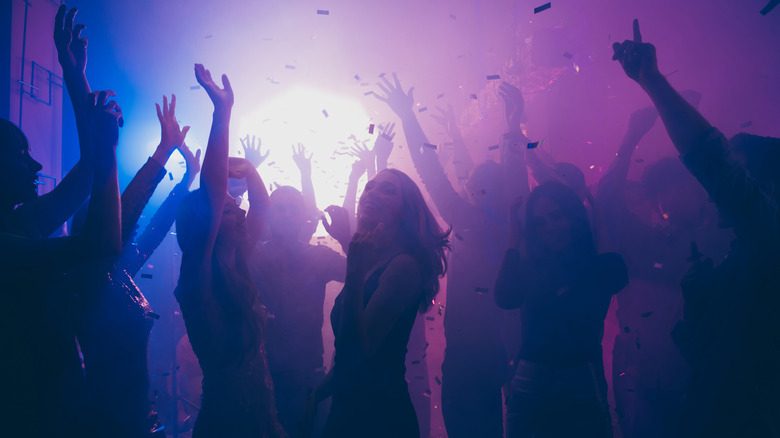 Roman Samborskyi/Shutterstock
As awful as it was to get a team punishment on "Hell's Kitchen," it was exactly that amazing to win an award, according to Garvey. "The best one would have to be when we got to go to Drai's nightclub, and then we had our own private bartender and [got to] check out the hotel there, at the Cromwell," he added. "That was a really good time!" Since this happened earlier in the season, before the contestants one by one had been eliminated, "that was at that point in time where we still had a strong team," Garvey explained. "Not a whole lot of people had went home. So we all got to actually go out and have a good time, have a little bit of a bonding experience."
Although his "Hell's Kitchen" colleagues might not have stayed in the game until the end, Garvey said he remains extremely close with many of them. "We have an Instagram group and we all message each other. I think it's the last 14 of us. The ones who went home earlier, we haven't talked to as much — don't have as much of a relationship with," he said. "But the rest of us have stayed in touch quite a bit." Those friendships made the hardships of being on "Hell's Kitchen" worth it for Garvey — even that nasty Vegas dumpster diving. "The connections from the show are just priceless," he said. "It's such a unique bonding experience, to get to share with people."
"Hell's Kitchen" airs Mondays on Fox, and you can keep up with Trenton Garvey's culinary adventures in Las Vegas by following him on Instagram.