Jet Tila Shares Secrets From The Chopped Judges' Table - Exclusive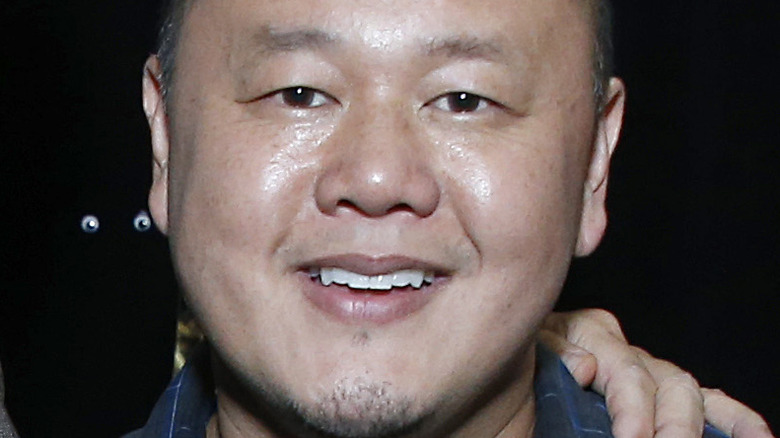 John Lamparski/Getty Images
What's one thing nearly every Food Network competition show has in common? At least one appearance from Jet Tila. From judging contestants on "Chopped," to winning "Chopped All-Stars," to losing "Guy's Grocery Games," to mentoring hopeful chefs on "Beat Bobby Flay," to working the floor of the "Iron Chef" kitchen, and so much more — the chef and TV personality has done it all (via IMDb).
But at the end of the day, "Chopped" just might be one of his favorite Food Network gigs. "I love that show for a lot of reasons," Tila told Mashed, no matter which side of the competition he's on. In an exclusive interview, Tila opened up about why he enjoys every chance he gets to guest judge — or even compete — on one of the most popular, and longest-running shows on Food Network, with 50 seasons on the air since 2009 (via Food Network). Tila also shared his inside knowledge from behind the "Chopped" judges' table, including the time and effort that goes into every single chop.
'Chopped' is as real as it gets, according to Jet Tila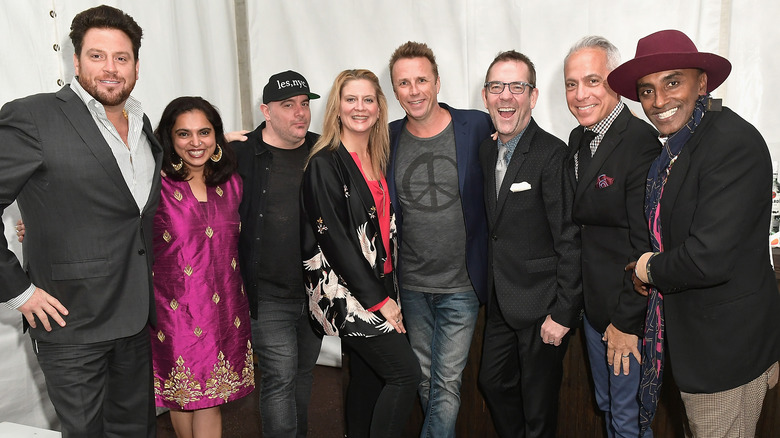 Gustavo Caballero/Getty Images
While there has been plenty of speculation in the past about the authenticity of "Chopped", Jet Tila assured Mashed that the show is the real deal: "I think Chopped is one of the most difficult and honest cooking shows out there." Tila said the mystery baskets are thoughtful and challenging, and "when you open the baskets up, there's a little black opaque towel on there," so that chefs don't get so much as a peek until the cameras are rolling and the clock is ticking. And as someone who competed on "Chopped All-Stars," Tila can attest to the pressure. He told Mashed, "I walked in thinking ... they're going to go way easier on us because we're all friends. And it was actually the opposite. They were actually meaner, the baskets were tougher."
And not only is the competition fierce, but the day itself is intensely long. Tila said filming can take up to 10 hours for a single episode, "and the painful part is getting the interviews ... everyone who cooks has to go through their entire cook with a producer ... so we can get really nice bits of narration." All in all, Tila says the "Chopped" team works hard to make the show genuinely competitive. "There's a lot of really good programming out there, but I think that show really kind of stays popular because of just the level of honesty about it," Tila shared.
Jet Tila says the Chopped judges deliberate longer than you think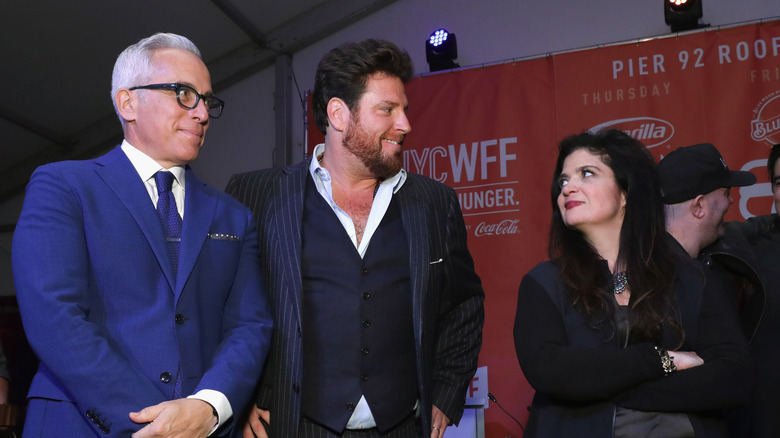 Cindy Ord/Getty Images
No matter what happens in the "Chopped" kitchen, the judges make every round seem like a nailbiter. And Jet Tila said that's really not an act. He admits that while it's true that "winners have got to win and unfortunately people have to go home," that doesn't necessarily make it any easier to do the chopping.
"I think the television audience gets one-twentieth, maybe one-fifteenth, literally, of the actual deliberation," Tila told Mashed. And he says that really comes down to the judges — who themselves are chefs — and their dedication to the craft. "I think as a chef, our job is to not egregiously be like, 'Hey, just get the hell out of here. You're chopped,'" Tila explained, adding that the comments you hear on camera are only a glimpse into the bigger conversations that happen between the contestants and the judges. "I always take the time to say, 'Look, for all these reasons, you're chopped ... while it's rolling and I know they're not going to use it, I'd be like, 'this execution or that execution just wasn't right. Do you agree?' And most of the time they'll know," he said.
So what's the secret to making it all the way in a competition as cutthroat as "Chopped"? Tila said, "It takes perfect technical execution, but it also takes creativity in dishes," explaining, "if you're going to make meatloaf really well, you're probably going to go home. But if you're going to take something and make it something different that's unexpected, that takes another layer of experience and creativity."
You can catch Jet Tila on his YouTube channel and on Food Network. And keep an eye out for his newest cookbook, on sale in January 2022.