Costco's Cheesy Advent Calendar Is Turning Heads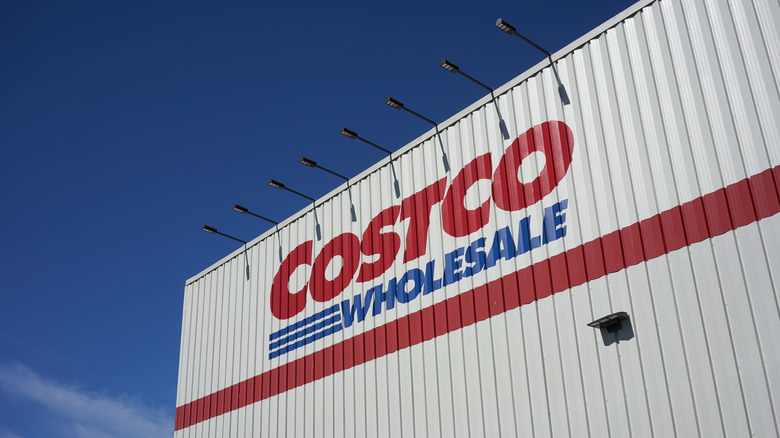 Tada Images/Shutterstock
While there are many things to look forward to when it comes to the holiday season — mugs of hot cocoa, brightly wrapped presents, and decked out trees to name a few — Costco customers have another delicious reason to get excited for the lead up to Christmas: Advent calendars chock-full of tasty bites and sips.
The big box retailer has offered a number of craveable Advent calendars over the years, from boozy wine and beer-filled calendars, to a coffee Advent calendar perfect for caffeine lovers. They've also offered dog treat-filled calendars to let pooches in on the festive fun. Now, one supersized dairy-filled option is guaranteed to get cheese enthusiasts fired up.
Instagram user @Costcobuys, who shares the latest and greatest Costco offerings to their nearly 450,000 followers, posted an image of the 12 Days of Festive Cheese calendar with the caption, "I never knew how much I needed this cheese advent calendar I spotted!" The calendar, which can be found in the refrigerator section of the warehouse chain, contains 12 doors hiding 3.18 pounds of mystery cheeses behind them. The enclosed cheeses include a lineup of fine European cheeses imported from France, Spain, the U.K., and the Netherlands.
Costco's seasonal calendar contains a variety of European cheeses
The appetizing cheese varieties featured in Costco's Festive Cheese calendar include Aged Gouda, Manchego PDO, Wensleydale with Cranberry, Red Leicester, Vintage Cheddar, Truffle Gouda, Prosecco Cheddar, and more, with portion sizes made to be shared between 2-4 people.
In addition to providing 3-5 ounce portions of cheese behind each door, the calendar also offers pairing suggestions for complimentary beverages and snacks so that customers can complete their holiday cheeseboards in style.
Costco fans took to the Instagram comments to share their excitement over the seasonal offering with comments, including, "I so need this to go with my wine advent calendar." Others exclaimed "I need this in my life," and simply, "Heaven." Meanwhile, some unlucky commenters bemoaned the fact that their local Costco had yet to display the calendars, saying, "Seriously why can't all the Costcos get the same items."
The 12 Days of Festive Cheese calendar retails for $49.99 and is available at participating Costco stores for a limited time only. While traditionally, Advent calendars are used to count down the days until Christmas, we wouldn't blame you for breaking into this box early.