Why Robert Irvine Thinks You Should Use Only Room-Temperature Ingredients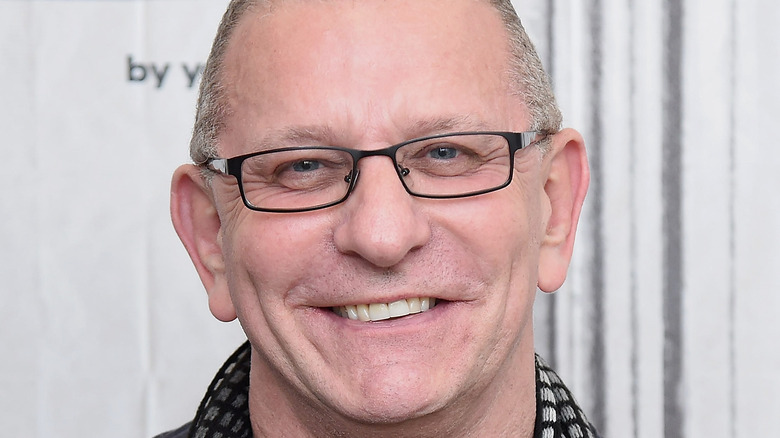 Gary Gershoff/Getty Images
Have you ever seen the Food Network show "Restaurant: Impossible"? If so, you're familiar with celebrity chef and host Robert Irvine, whose aim on the series is to rescue struggling restaurants with the help of a $10,000, two-day makeover. According to Irvine's official bio, in addition to starring on the series, which completed its 18th season earlier this year (via IMDb), he also runs a pair of restaurants, a line of protein-based workout snacks, and a handcrafted spirits brand.
Clearly, Irvine knows a thing or two about food. In addition to dishing out tough love and cooking advice on "Restaurant: Impossible," the chef often shares recipes for homey, approachable dishes on his Instagram feed, and also shares kitchen tips and tricks on his Twitter page. Yesterday, Irvine tweeted a response to a viewer who asked about a video in which Irvine fried an egg — and specified that it needed to be at room temperature. Naturally, Irvine had his reasoning.
You don't want food to steam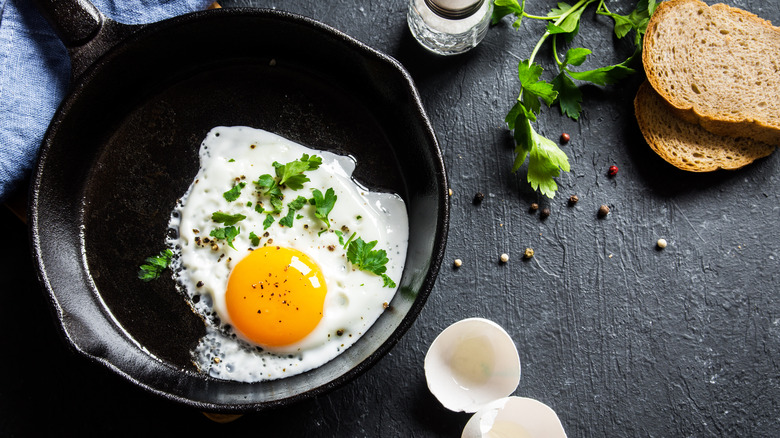 Oksana Mizina/Shutterstock
Chef Robert Irvine can occasionally be abrasive on his Food Network show "Restaurant: Impossible," but his online persona seems pretty approachable. On his Instagram page, Irvine frequently shares recipes for dishes such as whiskey-glazed salmon and breaded chicken sandwiches, and on his Twitter feed, he'll even respond to some of the frequent viewer queries that come his way. Yesterday, @mike_lefave tweeted, "@RobertIrvine I saw a short segment on where u did a fried egg in a pan and the eggs needed to be out in room temperature. My question is does that apply to when you make any egg? Like scrambled eggs or poached or anything?"
In his answer, Irvine indicated that beyond eggs, all the ingredients we cook should ideally be at room temperature — for one important reason. "Yes Mike, when we cook really all food should be room temperature," the chef wrote. "So when they hit high temp they don't steam ... hope this helps and thanks for the kind words."
As Irvine indicates, temperature differences between the food you're cooking and the hot pan can produce steam, whether we're talking about eggs or vegetables or meats. And if you want to get a nice sear on an item, it's important that it doesn't steam. So the next time you want a nicely browned fried egg or pan-seared steak, try leaving your food out at room temperature for a while before getting to work in the kitchen.