Antonia Lofaso's Favorite Job She's Ever Had Might Surprise You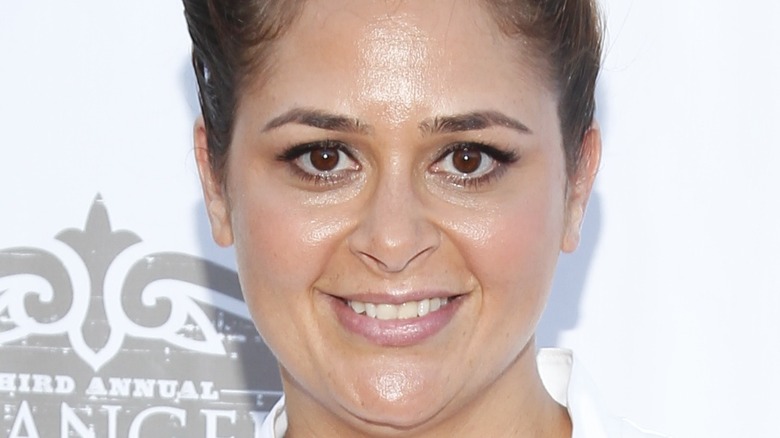 Joe Kohen/Getty Images
Antonia Lofaso has been gracing television screens for years, showcasing her culinary prowess first as a contestant on "Top Chef" and eventually moving to the other side of the competition floor and serving as a judge on shows like "Chopped" and "Cutthroat Kitchen" (via IMDB). The same way she did in the entertainment industry, she worked her way up the ranks in the culinary industry until she became a restaurateur herself. Lofaso is the owner of three Los Angeles spots, including Scopa Italian Roots, DAMA, and Black Market Liquor Bar (via Create & Cultivate).
With so many different roles under her belt, from a cookbook author to a television personality to a chef leading her own kitchen, you would think that her favorite job would be something seriously impressive. However, it may actually be a lot more humble than you might think. It turns out, her favorite job happens to be the very first job that she had, which she got as a way to pay for the gas and car insurance she needed to secure her very own set of teenage wheels.
Antonia Lofaso was a hard-working Hot Dog on a Stick employee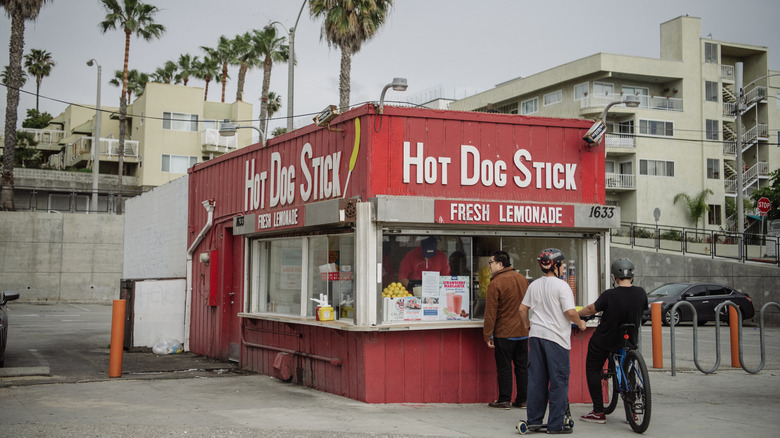 Morgan Lieberman/Getty Images
The first job Lofaso ever had, as she told Create & Cultivate, was at a Hot Dog on a Stick location at the Sherman Oaks Galleria in Los Angeles, California. That's right — the very first kitchen role the accomplished chef with the expert palate had was at a fast food location that whips up battered hot dogs and colorful fountain drinks (via Hot Dog on a Stick). While her restaurants have menus filled with stunning fare from seafood tostadas to oysters and calamari, Lofaso isn't afraid to cook humbler fare, even to this day.
For example, her cookbook, "The Busy Mom's Cookbook: 100 Recipes for Quick, Delicious, Home-Cooked Meals," features exactly the type of dishes the title suggests — classics like blueberry muffins and pancakes to comfort food like beef stroganoff and of course, kid-friendly lunch options such as a BBQ chicken pita pocket (via Penguin Random House).
And, even if it's not the type of cuisine they cook at their restaurants, most chefs don't look down on fast food fare. The late Anthony Bourdain dished to Eater that In-N-Out Burger was his favorite restaurant in Los Angeles, and Gordon Ramsay backed the same spot, according to First We Feast. David Chang, on the other hand, has admitted he has a soft spot for Popeye's, even sharing a shot of their red beans and rice side on his Instagram account.